How to apply
This programme is closed. Any applications that are still in progress will no longer be able to be submitted.
We only have a certain amount of funding to award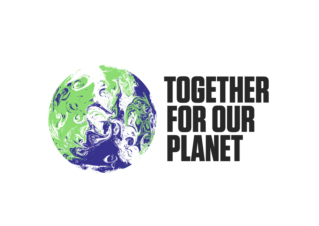 We expect to make approximately 400 to 500 awards through this programme. We're expecting a lot of applications for worthwhile projects. This means we'll have to make some difficult decisions and there may be lots of projects we cannot fund.
We're keen to fund a mix of communities and places and will be looking to spread the funding across the UK, and a range of activities being delivered across the projects.
If you're applying, make sure your project meets what we're looking for. Make sure you also check who can and cannot apply before filling out the application form.
If you're not sure, contact us. The team will be happy to help. You can also check what other funding programmes you might be able to apply to.
You can apply if you have a current grant from The National Lottery Community Fund, but the project should not duplicate work we're already funding you to do. However, you do not have to have received funding from us before, and we're particularly keen to support groups who have not received funding from us before.

How long will it take to get a decision?
We'll try to give you a decision within a maximum of 12 weeks.
We expect most of the funding to support activities taking place after the COP26 conference (which runs from 1 to 12 November 2021).

We can no longer accept applications for activities taking place during COP26 as we would not be able to give you a decision in time.
You can contact us if you have any communication support needs. We're happy to talk about alternative ways for you to tell us about your idea.

What information you need to apply
We ask for the contact details, home addresses and dates of birth of two different people from your organisation.
Both contacts need to have different email addresses.
One person should be someone we can talk to if we have any questions about your project.
The other should be a senior member of your organisation, who'll be legally responsible for the funding.
Both need to live in the UK.
You'll need to let the senior contact know that you are including their information as part of the application.
These two people cannot be:
related by blood
married to each other
in a civil partnership with each other
in a long-term relationship with each other
living together at the same address.
We ask for the legal name of your organisation - and its address. And what type of organisation it is
Make sure these are up to date and match up with any information or identity documents we ask for (when you get to the application part).
We ask for information about your organisation's accounts
We want to know the date your accounts wrap up each year and how much income you have.
If you do not have yearly accounts because you're a new organisation (less than 15 months old), that's okay. We can still look at your application.
Send us your bank statement
What we need
We ask for one bank statement dated within the last three months. So, we can check the account you want us to pay the grant into.

We'll not be able to assess your application if you do not have a bank account and bank statement that meet our requirements below and you'll need to reapply once you have these set up. If you're not sure contact us
We need:
A bank account that meets our needs in our Financial Controls and Financial Governance Guidance
It should show:
the bank logo
your organisation's legal name
the address the statements are sent to
your bank's name
the account number and sort code
the date the statement was issued.
Here's a picture of the kind of bank statement we're looking for.
We ask you for information about your project
And how your project will meet the priorities listed in 'The projects we fund'.
What happens after you apply
You send us your application - we'll get back to you with a decision in around 12 weeks. During these 12 weeks, we look at your idea and do our security checks. You can find out more about the checks we do. We might give you a call within those 12 weeks, to talk a little more about your idea or ask for more information.
If your application is successful - we'll send you an email with the good news. You can start your project as soon as you get this email, if you want to. And we'll put the funding in your bank account within 14 days (or sooner, if possible).
We'll contact everyone who applied with more information about the UK Government's Together for Our Planet initiative and other ways to get involved. 
You can start spending the funding on your project - you should spend the funding the way you said you would in your application (unless we've agreed to something different first). We might check in from time to time to see how things are going. Find out more about managing your funding
Share your project story - let people know about your grant and the amazing work you're doing in your community. Sharing news about your project with your community can be a great way to keep them involved and engaged. You can find out more about how to promote your grant. Your award email will also include details on how to publicise your grant and let people know about how your project is supporting people in your community.
We also ask you to read and agree to our terms and conditions
Read the terms and conditions.
If you're not sure about the sort of things we ask for when you apply
You can also read our Data Protection statement to find out how we use the personal data you give us.