Groups across Wales prepare for Climate Action Boost
35 community groups from across Wales have attended The National Lottery Community Fund Climate Action Boost welcome event. The groups, drawn from a broad and diverse network, came together virtually to be supported to take environmental action and make a positive impact by reducing their carbon footprints to help tackle the climate crisis.
Climate Action Boost includes support from Renew Wales and Sustainable Communities Wales. They will help the communities develop their environmental plan, which will be implemented over the next months with funding from The National Lottery Community Fund of up to £15,000 per group.

The scheme will cover a variety of environmental reduction activities, namely reducing energy or moving to renewable energy, reducing consumption, local food, and reduced or less impactful travel.

Welcome Event
The welcome event was an opportunity for the community groups to find out more about Climate Action Boost, to meet others taking part and to share thoughts. They also heard about Clwb Rygbi Bethesda's experiences of being part of the Climate Action Top-up grant scheme last year.
The Climate Action Top-up was a pilot held in Wales which funded community-led, local partnerships to drive change within and beyond their community. You can read about the impact of the pilot here.
And you can read about Clwb Rygbi Bethesda's project here.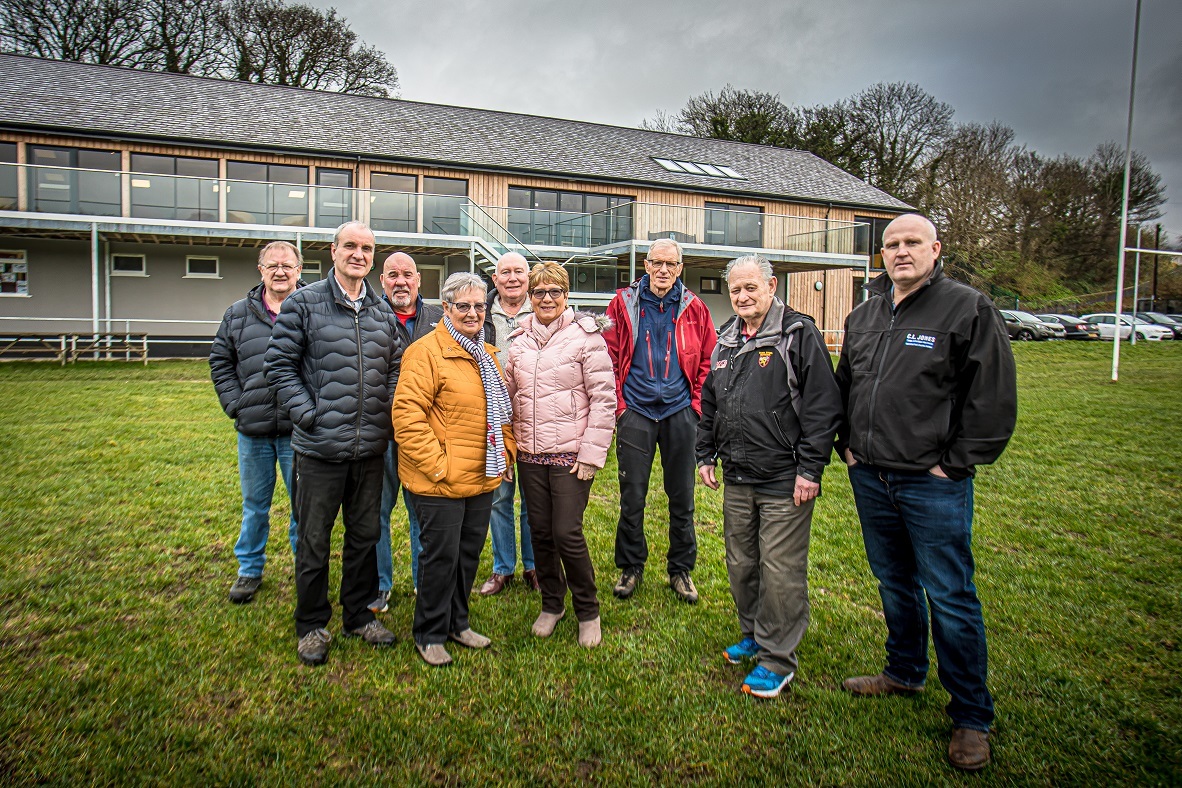 Why is it important to take action?
It's important because the Climate Emergency is everybody's business, which is why The National Lottery Community Fund is acting to support and inspire communities in the UK to minimise their own impact on the environment.
In Wales, the National Lottery Community Fund has already invested in environmental projects - large and small. This, combined with insights as the largest funder of community activity in Wales, positions us well to support community action in response to the climate emergency declared by the Welsh Government.
Legislation is in place to reduce carbon emissions in the UK to net zero by 2050, but this requires everyone's help if we are to succeed. We have made significant changes to our own organisation to help mitigate against climate change. These include implementing energy efficiency measures, increasing recycling, minimising waste and producing tips for our grant holders to reduce their environmental impact. Find out more about our strategy here.
John Rose, Wales Director at The Fund says, "The Climate Emergency is everyone's business and The National Lottery Community Fund is proud to be a significant funder of environmental projects. We believe that community action is a powerful way to engage communities to play their part in addressing global environmental problems. Since April 2013, the Fund has awarded more than £340 million to environmental projects, through just under 4,800 grants.

"The Climate Action Top Up pilot last year gave some valued insight and we want to continue on that journey. The groups participating in Climate Action Boost in Wales will play a valuable part in building our knowledge and learning, so we can share our learning across The Fund and with other funders across the UK."
Who's taking part and what are they hoping to do?
Read about some of the projects as they begin on their Climate Action Boost journey, and how they hope to tackle climate change.
Clybiau Plant Cymru Kids' Clubs
Clybiau Plant Cymru Kids' Clubs wants to be an organisation that actively and effectively reduces its impact on the environment. Working digitally from home during the COVID-19 pandemic has enabled them to reduce travel, printing, paper consumption and postage. They wanted to be part of Climate Action Boost in order to sustainably reduce their impact on the environment in both consumption and travel in the future.
Llannefydd Village Hall
There are plans in the pipeline to renovate and modernise the village hall in Llannefydd and the committee saw Climate Action Boost as a great opportunity to upgrade the building and to make it as efficient as possible, for example, by reducing fuel and water consumption.
Climate change is already affecting their agricultural community, and so they feel it is important to take this opportunity to transform the hall into a building that's effective in resources. Their main objective is to create a cosy and warm hall to welcome the community into, to save local people having to travel for leisure, entertainment, socialising, training and sports.
Global Gardens Project
Global Gardens Project is a community based growing project in Cardiff that aims to create an accessible, welcoming and inclusive space for community based, intergenerational learning, intercultural communication and understanding, and creativity.
Participating in the Climate Action Boost scheme will provide them with an opportunity to deepen the work they are doing within the community in the face of climate emergency. They would like to develop a clearer idea of how, as a community growing project, they can inspire people living within the Cardiff city region to live more sustainably - including through growing food more ecologically and cooking food grown, as well as through engaging with sustainable arts and crafts.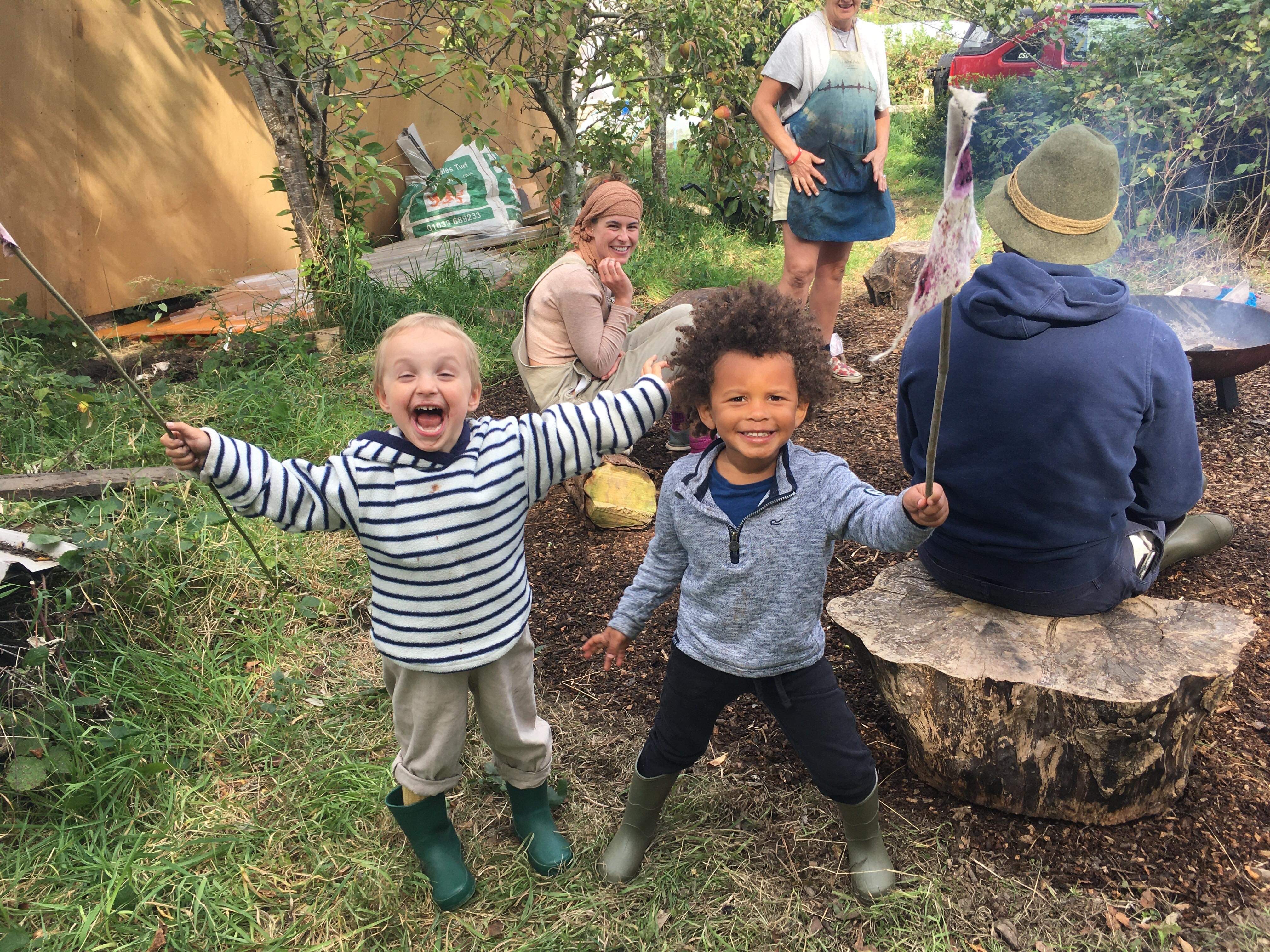 The Centre for African Entrepreneurship
The Centre for African Entrepreneurship in Swansea wants to raise awareness of climate change in its community. They would like to educate and share knowledge on climate change, and to inspire people to start taking responsible actions to contribute to a more sustainable community and to protect the environment.
Partneriaeth Ogwen
Partneriaeth Ogwen is a community enterprise in Dyffryn Ogwen, and their aim is to tackle fuel poverty, travel poverty, reduce isolation and strengthen communities. They have held events locally to raise awareness of people's negative impact on the environment and have raised a substantial amount of money by offering community instalments to establish a community-owned hydro.
In the future, they will develop a fleet of electric vehicles for the community, plant trees, promote community growing, and work with partners and the local community to reduce fuel poverty. They see Climate Action Boost as an opportunity to act further to reduce people's effect on climate change and to help the environment.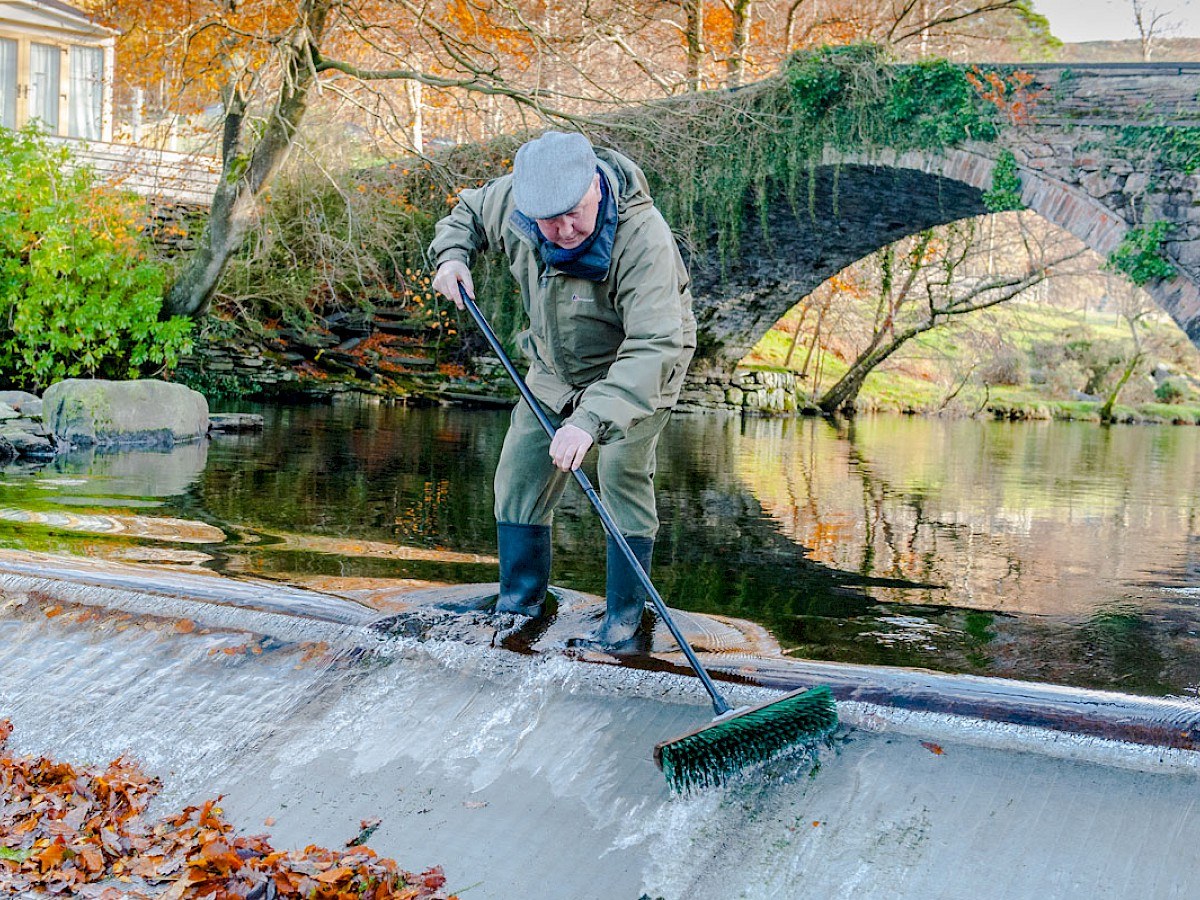 Aber Food Surplus
Aber Food Surplus was formed to take action on food system sustainability as a key factor in reducing the impact of climate change. As an ambassador for sustainability, they would want to lead by example and showcase the actions businesses in Aberystwyth and the local area can take to reduce their environmental impact.
All 35 groups participating in Climate Action Boost:
Aber Food Surplus
Age Connects Torfaen
Amman Valley Trotting Club
Black Mountains College
Boys and Girls Clubs of Wales
Bryncynon Community Revival Strategy
Carmarthen Youth Project (Dr Mz)
Challenging Behaviour Support CIC
Clybiau Plant Cymru Kids' Clubs
Datblygiadau Egni Gwledig
Dynamic Centre for Children and Young People with Disabilities
Enbarr Foundation CIC
Gerddi Bro Ddyfi Gardens
Glenwood Church
Hirwaun YMCA
Huggard
Innovative Trust
Lee Gardens Pool Committee
Llannefydd Village Hall
Manage Money Wales CIC
Partneriaeth Eco Dyffryn Dyfi Eco Valley Partrnership
Partneriaeth Ogwen
Paul Sartori Foundation Limited
People and Work
Quest Busters
RAY Ceredigion
Siop Griffiths Cyf
Tafarn yr Heliwr
The Centre for African Entrepreneurship
The Community Impact Initiative CIC
The Gellideg Foundation Community Association
The Hwb Torfaen
Trinity Project / Global Gardens Project
Tŷ Hafan
Y Dref Werdd
The groups will deliver their plans and share what they did and what impact they have made with others in summer 2021.
To learn more about The National Lottery Fund's Climate Action Fund of £100m, you can read here.