Swansea volunteer using his experience to help others
Richard left the Democratic Republic of the Congo and came to Swansea in June 2018. He started to volunteer almost straight away, helping out in a local charity shop. It wasn't long before he met Mr Buka, who told him his plans to start the Congolese Development Project [CDP], an organisation that would help other Congolese immigrants settle in, many of whom know no-one in Swansea.
Richard knows how hard it is to arrive in a country where you don't know anyone and loved the idea of an organisation that provided a warm welcome to other people from the Congo.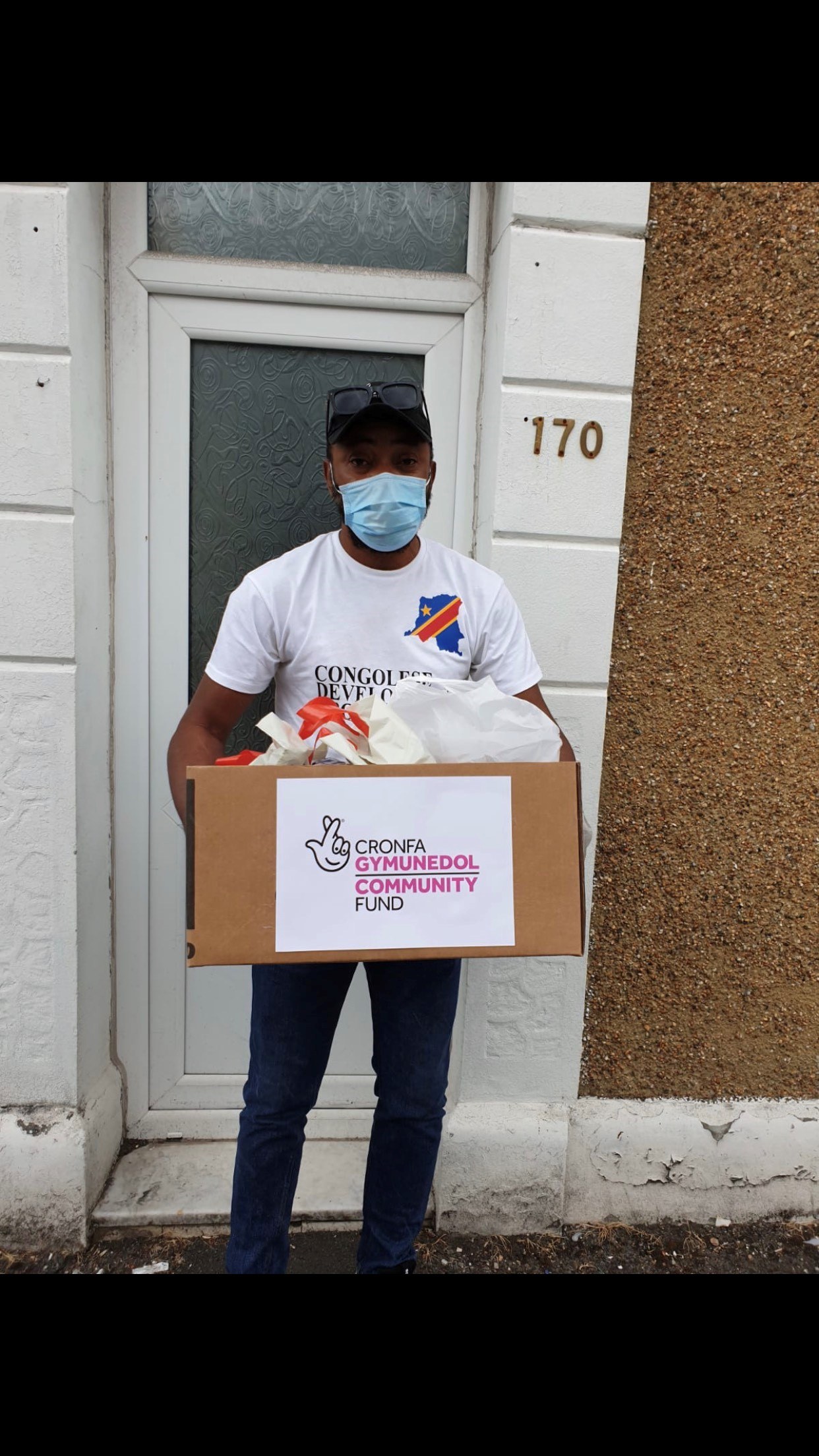 "I love to be around people, sharing my experience with them. I understand what they are going through. In whatever way they need help, I'll be there."
Emergency response
When COVID-19 hit, the CDP sprung into action. Richard, and a handful of other volunteers, packaged up parcels and delivered them to people who were vulnerable, isolated and in need, thanks to a grant from The National Lottery Community Fund. The packages contained things that were hard to obtain like rice, hand sanitiser, porridge and cleaning products. The recipients were incredibly grateful, but so was Richard.

Volunteering has helped me a lot too, especially during this pandemic. It's good to get out of the house and feel like I can be useful to people who have been through a lot.
One particularly memorable experience for Richard, was when he and some other volunteers came across a pregnant woman who hadn't been able to leave her house.
"She had been in her room for two days without food because she couldn't stand up and had a prescription for medicine that she needed. So I said OK, tell me where your pharmacy is. I came back a couple of hours later with her medicine. She was very happy."
Miss Out to Help Out is a partnership between The National Lottery, ITV and STV. Why not miss out on your favourite show and use that time to help your community? (You can always catch up on ITV Hub and STV Player later!) Visit the website and find out about opportunities in your local area: missouttohelpout.com
Advice for volunteers
Richard feels strongly that it is important to use your own experiences to help others, even if it's something as simple as keeping an eye on your neighbours.
"By helping people, you are helping yourself"