Black History Month: The importance of having diversity and lived experience in grant-making
As Black History Month 2023 comes to an end, Danielle Walker Palmour, Board member at The National Lottery Community Fund and Founding Director of Friends Provident Foundation, shares the importance of having diversity and lived experience in grant-making.
"A walk into almost any group of philanthropic funders in London, Edinburgh, Belfast, Cardiff or Birmingham will reveal that there are not many Black people active in traditional funding in the UK. Believe me, as the CEO of a grant-making trust and an active funder for over 27 years, I have walked into many such rooms. The most recent statistics* show that 92% of foundation trustees are White; men outnumber women 2:1; and 60% of trustees are over 65 years old.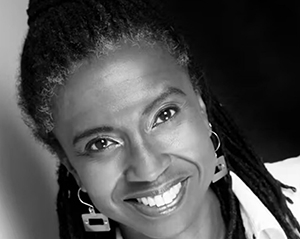 "And yet, we know anecdotally from our grant portfolios that Black communities are brimming with voluntary activities that address needs and connect people together. A recent government survey in England found that Black people were the most likely of any set of ethnic groups to take part in regular volunteering activity - well above the average.
"A recent report by the initiative #GiveBlack, drew on ideas from my home country of the United States where Black philanthropy and giving traditions are more well documented. In the literature there, collective giving in Black communities is summarised by the three 't's': time, talent, and treasure. I think this resonates well with what we see here in the UK. 'Time' refers to the volunteering we see represented so strongly in the government statistics; 'talent' to the donation of skills and knowledge to community goals; and 'treasure' to the funding and other resources required to bring community projects into being.
"In the UK, the disconnect between the lived experience of vital and vibrant community activity – the 'time' and 'talent' – evident in Black British communities, and the control of the funds needed to support that activity – the 'treasure' - is stark.
"Through our new strategy with its renewed commitment to supporting community-wide action, we hope to bridge this divide. I am proud to be on the Board of The National Lottery Community Fund where all my Board colleagues share a determination to ensure those that make decisions on grants, funding committees and panels, include people with lived experience of the communities we serve. We are now working with teams in all four UK countries to make it a reality.
"The Board is also committed to working with colleagues throughout The National Lottery Community Fund to make our workplace somewhere where people of colour, and anyone that might face discrimination, can thrive and achieve their personal and professional goals. The Board has set up a People Sub-Committee to maintain a laser focus on culture, ways of working and monitor our progress on this area.
"As a funder, we know we are not there yet but we are absolutely committed to moving forward on this in the coming months and years.
"Black History Month is a time where we recognise the historical contribution of Black people to life in the UK. Together, through our new strategy and our practices as an employer committed to racial justice and equity, we can play a part in ensuring the strong traditions of community action continues into the future."
Read our other Black History Month blogs: 'Celebrating inspirational Black women from The National Lottery Community Fund' and 'How National Lottery funding is supporting communities to commemorate Windrush 75'.
* Lee et al (2017) Taken on Trust - The awareness and effectiveness of charity trustees in England and Wales. Centre for Charity Effectiveness, Cass Business School.