Young Scots get cash to create four city mural artwork
Young Scots get cash to create four city mural artwork
30 youth led projects share £2.2 millions of Young Start funding
Projects helping thousands of young Scots to explore their creative talents are today (WED 23 JUNE) sharing in £2,242,316 of Young Start funding.
Young Start, delivered by The National Lottery Community Fund, awards dormant bank account funding to projects that help young people reach their full potential. See full list of Young Start projects.
Care experienced young people will have the chance to leave a lasting legacy in four cities across Scotland after an award of £83,401 to the Articulate Cultural Trust. Over the next two years young people will work with skilled artists and creative assistants to produce gable end murals in Glasgow, Dundee, Edinburgh, and Aberdeen. The project will be overseen by Glasgow based artist, illustrator and designer, Gaz Mac.
Eona Craig, Chief Executive, Articulate Cultural Trust, said: "We are delighted that our project, Artivism: Gable End, has been supported by Young Start. It gives young people the belief that professional adults think that they have great ideas and that they are trusted and empowered to deliver on their own terms.

"Our project will address gaps in their employment profile and improve their soft skills with a six-week training programme where they will gain practical experience in supporting creative activities, certified training, mentoring in their chosen creative pathway, and an Arts Award accreditation. But we will do so on a grand scale and in a bold way, creating a four-city mural art trail that is dedicated to what the young people want to say within their local communities."
The Centre for the Moving Image receives an award of £45,000 to run a programme of film education, learning and development for 2,000 young people across the country.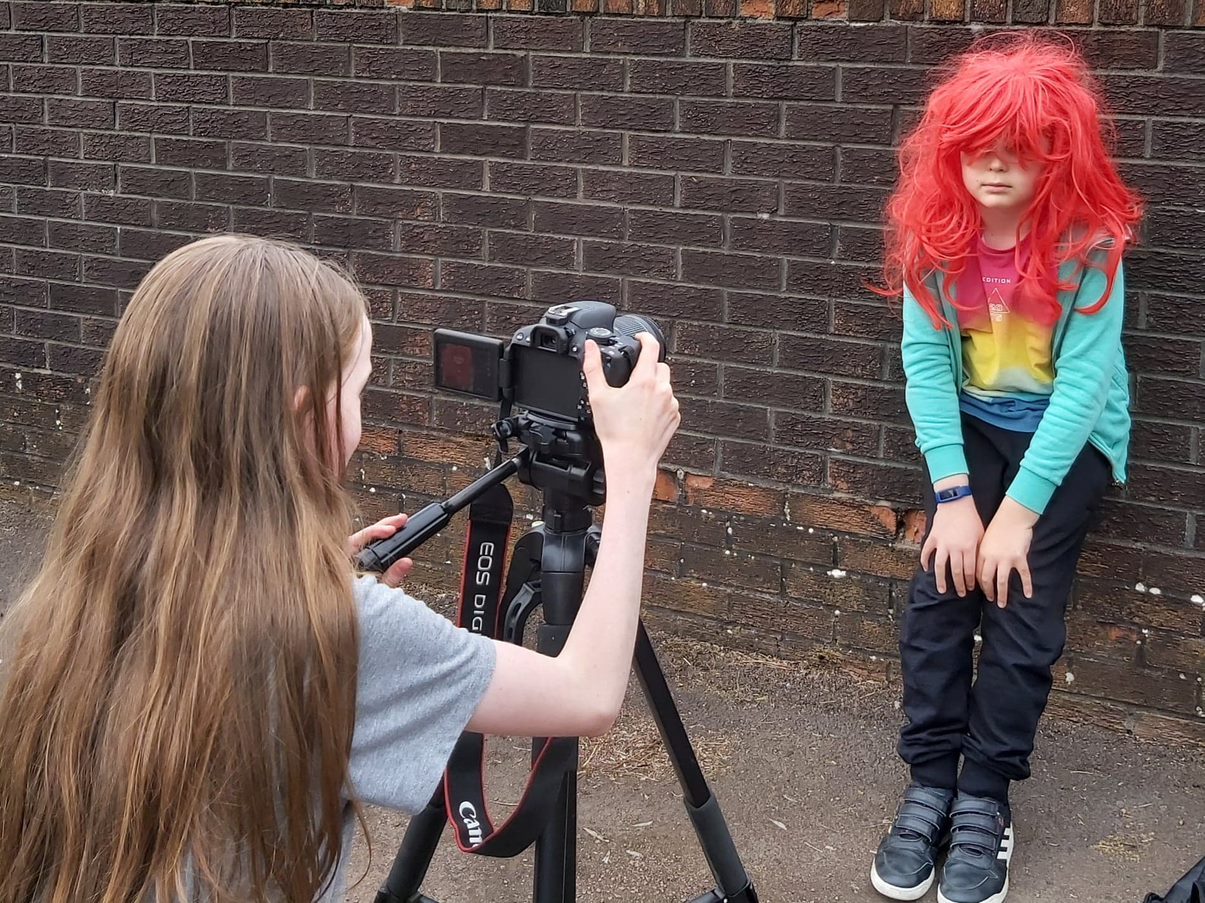 Yvonne Gordon, Head of Community Engagement and Learning, Centre for the Moving Image, said: "We are delighted to receive funding from Young Start allowing us to continue our work with young people, connecting them with the wonderful world of film. Our EIFF Youth programme offers exciting screenings, workshops, and masterclasses which open pathways into a career in the film industry - through academic study or entry level opportunities.
"Along the way they develop many key skills for learning life and work and grow in confidence through the programme. Many of our young volunteers go on to study film or work in the film and TV industries. We are currently planning an exciting schedule of screenings and events and can't wait to showcase our work at the next EIFF Youth event in August."
Make and Create Arts will use their award of £85,437 to run weekly arts classes/workshops for young people in Airdrie and the surrounding areas. The varied programme includes workshops in film making, drama, creative writing and drawing skills.
Hannah Robinson, Youth Project Worker, Make and Create Arts, said: "We are so excited about this amazing support, especially after all the ups and downs of last year. This funding will make a huge difference as it allows us to continue to provide creative classes and opportunities for the young people in our community.
"Access to the arts is so important, especially as so many young people have been struggling with their well-being during lockdown and we have already seen what a positive impact our classes have had. We can't wait to continue supporting the young people we work with over the next three years."
Announcing today's awards, The National Lottery Community Fund's Scotland Chair, Kate Still, said: "This funding will give a huge boost to thousands of young people across Scotland, helping them to build key skills and confidence for the future.
"Many of the projects receiving funding today will give young people the chance to learn from industry experts in film, art and design. This offers a wonderful opportunity to learn new skills, make new contacts and gain qualifications which will help lead them on to fulfilling and rewarding careers.
"We are always keen to support projects which put Scotland's young people at the heart of the development and running of services. If your group has an idea how you would make this happen, then we'd love to hear from you."
Groups wanting to know more about Young Start, and how it can support them should visit https://www.tnlcommunityfund.org.uk/youngstart or contact 0141 846 0447.
Young Start
Helping young people aged eight to 24 to become more confident and play an active part in realising their potential.