Sparing a little bit of time to make a big difference
From chatting to people in the local community and paying a little extra attention to the support that people need during the coronavirus crisis, food care packages are providing hearty meals and happy faces.

"Everyone has some spare time" says Ayesha, who spends hers helping out in her local community. As well as volunteering at the Bury Asian Women's Centre, in April this year Ayesha created a brand new project Fusion Food, delivering culturally appropriate food to people across Bury, Greater Manchester.

"I have four children, but I enjoy carving out time to help people. We get distracted so much these days and instead of watching TV or burying my head in social media, I take time out to help someone" Ayesha says.
Miss Out to Help Out is a partnership between The National Lottery, ITV and STV. Why not miss out on your favourite show and use that time to help your community? (You can always catch up on ITV Hub and STV Player later!) Visit the website and find out about opportunities in your local area: missouttohelpout.com
When delivering food parcels to homes at the beginning of the pandemic, Ayesha saw some families were not eating all of the food provided. From a few chats on doorsteps, Ayesha soon found out that not all food supplied was suitable for everyone, with a lack of halal meat for example. It was then that Ayesha began Fusion Food thanks to funding from The National Lottery.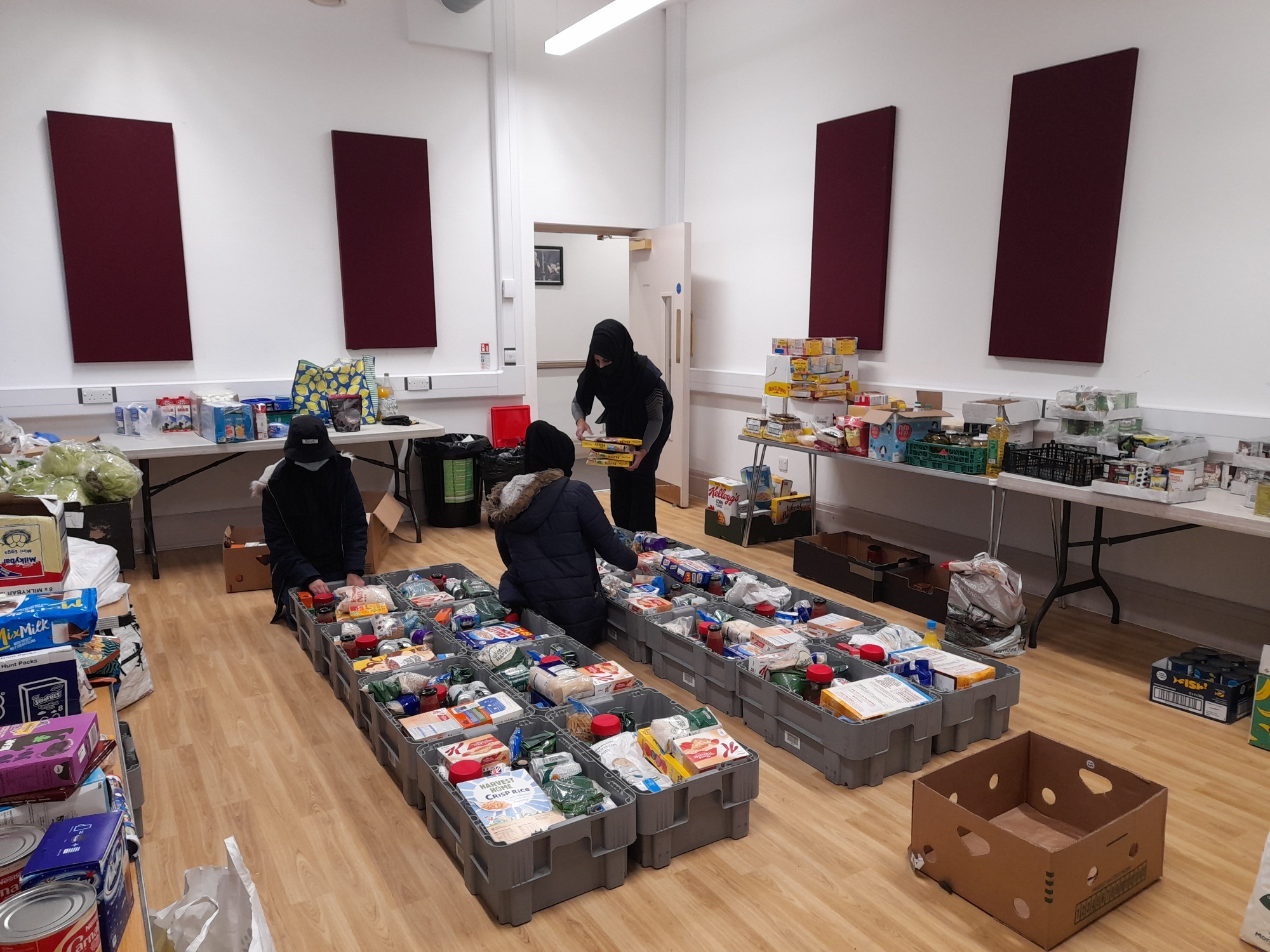 "I teamed up with a local cash and carry and got to work. When I spoke to people, they were unable to eat some of the food received or it was tricky to read the ingredients as English was not their first language. From a quick chat I got an idea of what different people needed to make sure they had the right kind of food for them."
Other ways to help
Alongside delivering food parcels, Ayesha has offered support to people in lots of other ways, seeking to help people with their everyday problems. Before the coronavirus crisis, Ayesha helped out at the local community centre, talking to people and trying to help them if they are vulnerable or in any way disadvantaged.

"People would walk into the centre in tears and walk out with smiles on their faces. A little bit of help can go a long way. I don't want people to rely on me though, I want to empower people and give them the energy to help themselves.

"For me, Fusion Food is an extension of that help. Where I live in Bury is a cultural melting pot, we have people from all over the world living here. There are Arab families, Congolese people, Somalians, Europeans, Eastern Europeans, Pakistanis, Afghan's and Iranians, it's such a rich mix. The food packages Fusion Food produces cater for the needs of every household we support. We take into account people's cultures, their dietary requirements and we even take a note of the children's ages so we can cater for them. The people we support shape the packages we create."
Fusion Food started out helping 20 families and now supports 70 households and 240 people. The crisis has seen need for their support grow.

"It is always in my heart to do more, but I do what I can. I could help for just one hour in a week, or I might help out for a few days, what is important is that I have made a difference.
Whether it's picking up someone's prescription or doing a food shop for an elderly neighbour, I do it because every act of kindness by me is leaving a lasting memory for someone."