Cost of living - Food aid
Cost of living - Food aid
"I worry that we normalise hunger," explains a charity leader, discussing the demand for food aid. "It's much worse than during Covid," says another. "Each week we think it can't get any worse… and then it does."
In the first two weeks of December 2022, Citizens Advice helped more people with food bank referrals than in any other week on record. Over 90% of foodbanks supported by FareShare have seen demand "skyrocketing". And 46% of all independent foodbanks are concerned about their capacity to support people if demand stays the same or continues to increase.
At The National Lottery Community Fund, we're funding charities and community groups which are taking a long term view. They're helping people manage debt, supporting wellbeing, building allotments so that people can grow their own food, and working on the demand and supply side of the labour market to improve employment opportunities.
But people also need to get through the next few days or weeks. We fund many food banks, community supermarkets and pantries that provide emergency food aid, often alongside other provision, when people need a bit of help to get back on their feet. We support intermediaries too - organisations which collect and distribute surplus food to charities, churches, schools, and community groups across the UK.
Here we look at this emergency food aid: how our grant holders deliver it, how they've pivoted to respond to the cost of living crisis, and what they're learning from the changing situation.
This is based on an analysis of 496 grants from July to November 2022, so this is an emerging picture. We'd welcome feedback and suggestions if you feel we've missed anything significant.
Models of food aid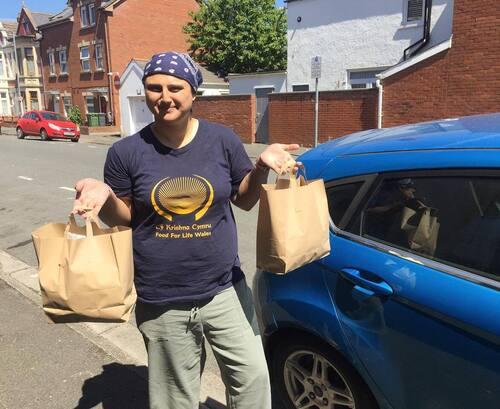 Many people don't think they deserve help. There's still a lot of stigma associated with food banks, as outlined in a 2019 report into food insecurity in Scotland. Natalie from Dundee said she "hate[s] asking for help, because other people need help too."
This is one reason why charities and community groups use different models to distribute food aid. Food banks remain important, but we're seeing a growing number of food pantries and social supermarkets – membership schemes, where participants can buy food at reduced prices. There are also many more community larders and fridges where people can both donate and receive surplus food.
It's important to recognise the different types of food aid initiatives – and to be careful with language. Terms are sometimes used interchangeably, but a project set up as a community fridge might strongly object to being called a food bank.
Responding to the cost of living crisis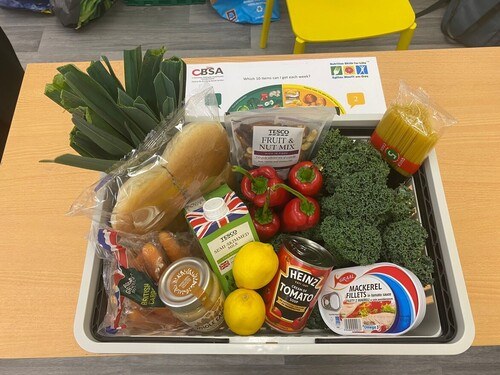 Facing unprecedented demand, charitable food aid providers are expanding their operations to support more people and cover new geographical areas.
Many now provide help beyond their usual remit, or have shifted their priorities – for instance, by adding warm spaces to food hubs, or providing "no cook" options to save fuel. Here we share recent examples of work we have funded.
Improving equipment and facilities
We're seeing charities adapt their facilities to meet increased demand: expanding storage, and upgrading equipment for cooking and refrigeration. This may mean groups can offer a wider range of support, such as cooking classes or advice services.
Opening up to new customers
Many food banks are now helping people who have never turned to them for support before, including a growing number from working households. To do this, many have extended their opening hours, opened more frequently, or applied for grants to support more people.
Vehicles for food collection and delivery
Food aid services play an important role in redistributing good quality food which has become surplus due to over-production, forecasting errors, labelling mistakes or short shelf-life. Others work with those who can't get to food banks, arranging home deliveries. All this requires vehicles and fuel.
Opportunities to connect and make friends
Many food aid services offer hot food on their premises. Friendly, café-style spaces offer the chance of social connection while doubling as warm hubs for those who are struggling to heat their homes.
[P]eople come here and if they're no' actually using the food bank, they use it for just the social interaction... And to get out the house, and have a cup of tea and a chat. And that makes a difference to some people, ken, like being stuck in the house, depressed...

Iain, Fife, A Menu for Change
What are we learning?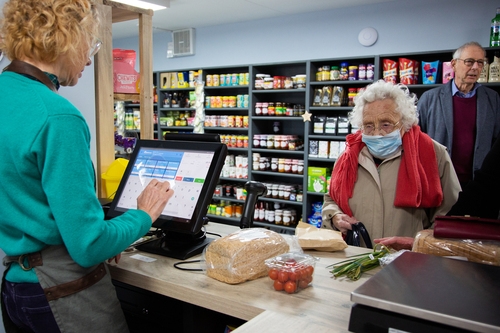 The cost of living crisis has created new challenges, even for experienced food aid services. Here are some lessons they've shared with us.
Addressing supply issues
Building and managing stock to ensure a good mix of fresh and non-perishable foods is not easy. But it's become much harder to source discounted and donated food: 69% of independent food banks were reporting supply issues in December 2022 and one in five have had to reduce the size of their food parcels. The demand is growing while donations from the public have dwindled.
We're seeing food aid projects working creatively to make sure they've got a steady supply of food.
Food that saves fuel
Where people have had to choose between heating and eating, the cost of putting the oven on may be too high. Some food banks are providing "no cook" options in food parcels, such as "kettle packs" with instant food that can be made with hot water, microwaveable meals, or cold food. Many provide hot meals on site, or lend lower-fuel cooking equipment.
Kollel Erev, a Jewish community group in London, found that families were eating cold food to save fuel. One participant asked, "Will my children never remember a hot meal at home?" The group now has a lending library of high speed, low energy appliances: pressure cookers, sandwich toasters and pizza makers, with recipe cards to show how they can be used to cook a full meal in minutes. The organisation's soup kitchen also has a rota to make sure each family has at least one hot meal a week.

Offering choice, tackling stigma
We know that there's stigma around asking for help. People are often readier to accept food when they feel like customers, rather than charity recipients, or when they're able to give something in return.
Settle Community and Business Hub, in Yorkshire, finds that that people like contributing to its community fridge: "we often get people on a very low income bring a jar of marmalade or some cup a soups, then taking some fresh veg, soups, bread and other options. The option to be able to contribute, whether by donating goods, helping out, making things like bread or jam, or just by spreading the word makes them feel more engaged and empowered and less 'done to'."
Offering choice is another way to reduce stigma. Food pantries and social supermarkets offer a choice of subsidised food. And vouchers and cash first initiatives give people more freedom to choose what they eat than pre-packed food parcels. In Scotland, we've awarded £2 million to the Household Hardship Fund, administered by the Corra Foundation and supported by the Scottish Government. It awards small grants that charities and community groups can use to give people cash or vouchers directly, to meet pressing needs such as food, fuel, household items or clothing. And in Northumberland, Seaton Delaval Food Hub sources fresh food from Fareshare, but also offers vouchers for the local supermarket, so customers can buy essentials not usually included in the Fareshare offer.
Improving volunteer experience
Volunteers are the lifeblood of this sector. Smaller initiatives are run entirely or mostly by volunteers. Others are supported by residents who are giving their time for free to support their community. No matter how many volunteers an organisation relies on - whether it's five or 500 - it's important to help groups to find, manage, train and celebrate their volunteers.
Dedicated volunteer coordinators help to maintain standards and retain volunteers, while enhancing the positive wellbeing effects of volunteering. The Smethwick Foodbank is using a grant of £8,600 to hire a part-time co-ordinator to organise rotas and train and help volunteers so that they feel supported, know what is going on locally, and are able to provide accurate information to their 1,400 monthly customers.
Celebrations are important too. In Scotland, the East Lothian Foodbank is holding a social and team-building event for 60 volunteers, who hadn't come together as a group since before the pandemic. This will reward their work, with a chance to share learning to improve the service.
Event - Food Aid: responses to the cost of living crisis