Natsayi Sithole, Save The Children UK
Natsayi Sithole, Save The Children UK
Localism has been a powerful theme in our interviews with grantholders: the ways that specific and specialist groups can reach deeper into communities. But it's also an inspiration for national and international charities, who are rethinking their own way of working.
Natsayi Sithole is Save the Children UK's Head of Business Development and Strategy for UK Impact. The UK team works on ending child poverty, and in 2016 made a radical shift with the launch of its Children's Communities programme.
Moving resources, capacity, and decision-making closer to communities
Save the Children UK realised that to get the best results for children they should tighten their focus. They moved from a disparate set of programmes to a smaller group of initiatives, inspired by Harlem Children's Zones in the USA.
Rooted in individual communities, the new projects work in a more joined up way, with all the parts of the system that affect children's lives.
This meant changing the charity's entire way of working, from delivery to its fundraising strategy, and even its sense of purpose.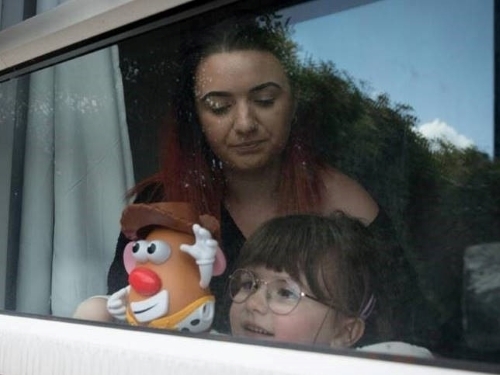 "There are lots of funders and national organisations thinking about localism right now," Natsayi says. "We are one of them. For us localism means the movement of resources, capacity, and decision-making power closer to the everyday lives of children. There are lots of challenges around aspiring to shift power to local people. In the context of a recession, continued defunding of these places, the ongoing pandemic, the pressures faced by local people on low incomes, the need for organisations to survive – all these things are difficult to marry up. Creating space for people to engage in the redesign of their local civic infrastructure, in big or small ways, is a challenge." But she's excited by the upsurge of thinking around localism, and what it can mean for the sector.
And for Natsayi, the approach proved its worth during Covid-19. "The groundwork we laid, in the communities we work alongside, allowed us to respond really, really fast during the pandemic," she says. "This difficult work we have been doing in communities – place based, local, collaborative – clearly works. For example, because of the new ways of working between agencies, services, schools, and councils, we could co-design and mobilise an emergency grant programme within a couple of weeks, reaching families directly through these new networks."
Making space for those best placed to lead
Larger charities have often been challenged for taking up too much space. Because they have a higher profile, greater reach, and more money, they can overshadow smaller grassroots organisations and the work they do at local level.
During the pandemic, she has seen things starting to change, with "some of these larger organisations taking note – stepping back, reflecting, and trying to work towards a different way of operating."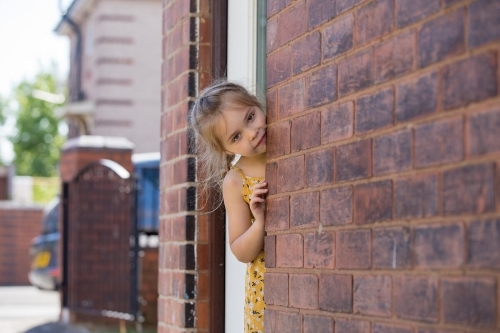 It feels like an important shift, a recognition of the "rich tapestry of organisations in civil society … we have to understand our place in the patchwork."
For Natsayi, that may mean acknowledging that "we are not best placed to lead" on some issues, where smaller charities have more experience or insight. "We know that specialist organisations are more likely to operate very deeply in communities, which is something that national organisations like ours cannot do with the same legitimacy."
Instead, larger charities can offer a platform that will enable others. "What does that mean for the size of the operation, for the philosophies that guide your work, how you fund and evaluate that work? Do you understand the position of your organisation in this patchwork and the power you wield? Those who lead national organisations who want to work towards this must not forget how important critical and reflective practice is in that journey."
Organisations need to look at their assumptions, at how they think as well as what they do. "It's not enough to want to move in that direction," she says. "You have to critically analyse all the behaviours that get you there. Honest collaboration, right from the start, is really important, alongside that critical internal reflection. Be very clear what that dynamic should be, what principles you're collectively working to and be prepared to be held to account for upholding them."
Charities have to be ready to "put aside our own ambitions in favour of those we are looking to work with or support. Be open to listening to what those [partners] really want and need. And be accountable to them."
There should be practical, tangible results. "Organisations like ours also need to think about shifting resources. This is a complex conversation, one that draws on big challenges for organisations – your existence, your legitimacy, your purpose, your history. All of these things come into question."
She knows it won't be easy, but "aspirations to create a platform for others are only meaningful when you also talk about resource." She's clear that this may mean "actually stepping out of spaces, stepping away from delivering types of work that others are better equipped to do. Or actively strengthening other organisations, by taking a more activist approach to the way we work with funders. We should use our voice and power to ensure there is more money and infrastructure in place for specialist and small organisations to thrive. This is what materially conceding power looks like". It also means looking at issues like, "who is speaking on behalf of whom – and should we be speaking at all!"
We should use our voice and power to ensure there is more money and infrastructure in place for specialist and small organisations to thrive. This is what materially conceding power looks like.

Natsayi Sithole
A fundamental reorganisation of the charity sector
As both charities and funders face these questions, they're starting to move from debate to "actual action. There has been a lot of reflection, for a very long time" – though some are "still very comfortable in the talking space rather than the doing space."
Natsayi sees equitable funding as "the one most important thing" for the sector to tackle. "Funders need to recognise that their behaviour and practice influences organisational behaviour in charities. It influences the very shape and makeup of our communities." So it needs to be kept firmly in mind as organisations plan for recovery, and try to "sustain some of the good that's come out of this crisis."
Taken together, that awareness and the focus on localism "speak to a fundamental reorganisation of the charity sector – which I think has been a long time coming." It's a shift that could, "hopefully lead us to be more effective, more equitable in our practice, and more useful as a wider network within civil society." But we'll only get there, "if we want to, and if we commit to having uncomfortable conversations."
Unpacking these ideas will mean thinking about the sector's "relationship to the state, our relationship to big tech – to all these massive players and aspects of our society. Really scrutinising how we orient ourselves, and how we behave."
And it means addressing longer term issues that have been highlighted by the crisis. "For the sector, one of the biggest flashpoints during the pandemic was the crisis of funding, racism and discriminatory practices, around BAMER [Black, Asian, minority ethnic and refugee] led organisations. Because of Covid, these issues were foregrounded, and harder to ignore. And they were far-reaching, and implicated not only the funding world, but also all charities."
She cites the Ubele Initiative's report in April that nine out of ten small and micro BAME-led organisations were unlikely to survive the first three months of lockdown. "These organisations are critical components of civil society. If they're allowed to disappear, or fall into crisis and languish, it's taking away an important safety net for so many."
And, she points out, there are choices behind those outcomes. "It's one of the biggest challenges we face, because it has such far-reaching consequences for how we operate and perceive ourselves. Failing to correct these longstanding inequities in funding and social investment speaks volumes about what we deem worth protecting and safeguarding, and whom. What is driving these decisions, and what does failing to act mean for what this sector truly stands for?"
We need to talk about funding
Money makes it easier to be agile. Funding has a major role not just in the survival of charities, but in how flexible they can be. Natsayi praises organisations who could "pivot more seamlessly into a response mode" during the pandemic, and "actively reorient their listening" away from the corporate side of their organisation to the beneficiary side.
"Those adaptive, decentralised, agile organisations – the ones in my mind are well resourced. They have really advanced fundraising departments and business development teams, and can shore up organisations in a manner that allows them to experiment - even during really difficult times. For community and small organisations, it's hard to talk about resilience without talking about funding."
How can the funding world help smaller organisations to do the same? "What's needed is a bit of a rethink: being more responsive to what organisations know they need, versus what funders think they need. I think it's really important to change that dynamic between funders and grantees, and potential grantees, as well as rethinking how we assess resilience."
Funders should "lead with trust", creating more flexibility in or making changes to "investment mechanisms that disadvantage certain types of organisations." She points to the "horrible cycle" where a small group that seems to lack resilience is less likely to get funding – which makes it even less resilient.
To address that, "We need to think about infrastructure funding. What kind of infrastructure, across the sector, would allow us all to be adaptive, to be able to collaborate much faster across the boundaries of organisations and services? What does that look like? What frameworks do we need to create? How can we make that a reality?"
Adaptive, decentralised, agile organisations are well resourced. For community and small organisations, it's hard to talk about resilience without talking about funding.

Natsayi Sithole
Rethinking what we are here to do
The pandemic has often meant doing things very differently – something the sector can build on. "There's an opportunity to rethink what we are here to do," Natsayi says.
The long-term economic and social effects of Covid-19 are still emerging. We've seen how the crisis laid bare and amplified inequalities in our society, and we know that charities are facing increased need.
"We're heading into even harder times," Natsayi believes. "That is an opportunity. It's a scary thing, but it's also an opportunity for us to rethink and reorganise ourselves for this new reality."
For Save the Children UK, it's confirmed the importance of the relationships carefully built up in local areas. "The pandemic has been an accidental proof of concept. The point is that we've hardwired some of that change of behaviour into these places, and crucially within ourselves. We've proved, with our partners, in the worst possible circumstances, that this is what it takes to shift a system towards working for the benefit of others, not ourselves."
There's now a chance to expand that work, and for other organisations to learn from it. She plans listening exercises to find out where and whether Save the Children "upheld our end of the bargain" with its local partners, "that we behaved with integrity – and if we didn't, how didn't we? Did we impose, rather than work alongside and with?"
The pandemic has been an accidental proof of concept. We've proved, with our partners, in the worst possible circumstances, that this is what it takes to shift a system towards working for the benefit of others, not ourselves.

Natsayi Sithole
Natsayi Sithole spoke to Zoë Anderson on. 20 November 2020. This page was last updated on: 19 January 2021.