Young people and how they hope to build their future post COVID-19
Young people and how they hope to build their future post COVID-19
Young people across the UK from our Young People in the Lead advisory panel will design and lead a session on how their generation have played important roles during the pandemic and how they are a key part to building our future. They will lead a discussion on how they're involved in helping to shape our funding going forwards and the solutions they have to tackling issues our communities are now facing, as a result of the crisis.
Amelia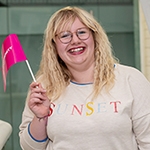 Amelia is 18 years old and lives on a farm in Yorkshire.
She works for Ribble Rivers Trust as an Apprentice and volunteers with Our Bright Future. She's passionate about the environment and all things wildlife.
Jemimah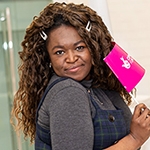 Jemimah is 22 years old. She just moved back to London after living in Lancashire for a few years and volunteers with The Wildlife Trust.
She's passionate about the environment, mental health and inspiring young people to make a change.
Kim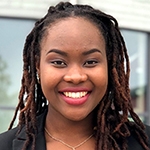 Kim is 22 years old and lives in Swansea and recently graduated from Swansea University in Medical Biochemistry. She works at the Centre of African Entrepreneurship in Swansea as a Youth Entrepreneurship Coordinator supporting young, aspiring and disadvantaged entrepreneurs.
"I am really passionate about youth support and excited about the Young People in the Lead Wales programme. I am looking forward to working with such a diverse and inspirational group of young people to shape funding that will positively impact thousands of lives."
Kimberley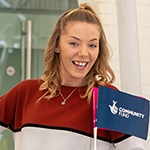 Kimberley is 23 years old and from Hull.
She works for The National Lottery Community Fund grant holder This-ability and she's passionate about supporting young people with disabilities and health conditions to find sustained employment.
Serena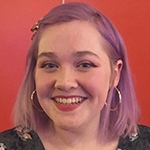 Serena is 22 years old and lives in Hawarden in Flintshire. She works as a Creative Engagement Assistant at Theatr Clwyd working with community groups to use the arts to improve health, wellbeing and accessibility, and wants to support young LGBT+ people in Wales.
"The National Lottery Money is incredibly important because it will allow us to create the spaces needed to facilitate our youth resilience project. The rise of loneliness and mental health issues among young people, especially during the pandemic, have made it more important than ever for us to create an outlet for connection."
Shannon, Boardroom Apprentice​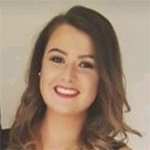 While I work in Project Management by trade, I am currently a Boardroom Apprentice on the Northern Ireland NLCF committee, including both the Empowering Young People and People & Community panels.
Boardroom Apprentice is a 12-month boardroom learning and development programme developed by one of our own committee members Eileen Mullan, and funded by the DoF NI. Working with the NLCF, I am gaining practical experience, knowledge and skills with the aim of becoming part of a diverse group of suitably skilled applicants for future Public and Third Sector board appointments, helping to ensure boardrooms are more representative.
If you would like to connect or have a chat to find out more, please reach out to me on LinkedIn!