The unequal impact of COVID-19 on communities
The unequal impact of COVID-19 on communities
Join us to explore which communities have been hardest hit by the pandemic and what their experiences have been during the past year. We will be discussing whether the pandemic merely exacerbated existing inequalities, or whether it created new ones as well. Our panellists will debate the role of civil society and other sectors and groups in supporting those communities hardest hit, and look at the key learnings from the past year to develop the most successful approaches going forward.
Chair: Maggie Jones, The National Lottery Community Fund England Board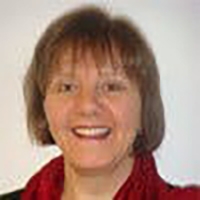 "I have worked and volunteered in the charitable sector for over 30 years and continue to be amazed and inspired by the difference dedicated people make in their communities every day. We need to find new and better ways of supporting them because we need their creativity, passion and commitment more than ever. People in the lead offers a fresh vision of true partnership between The National Lottery Community Fund, communities and the voluntary and community sector, which I look forward to helping realise as part of the England Committee."
Maggie Jones is currently Chief Executive of the Consortium of Voluntary Adoption Agencies (CVAA) which is a national body co-ordinating and supporting charities that work to make adoption placements. She was formerly Chief Executive of Foundation, a Leeds-based organisation dedicated to building inclusive communities, working with over 4,000 of the most disadvantaged adults, young people and families across the North of England. She was formerly Chief Executive of Children England and has also held posts at Save the Children, Leeds Health For All (Healthy City) Partnership and the Joseph Rowntree Foundation. Maggie is a trustee of Elliot's Footprint, a Director of PossAbilities and is Chair of the Youth Association. She has also represented the voluntary sector in a number of central and local government forums.
Maggie Langhorn, Operations Manager, Salford Foundation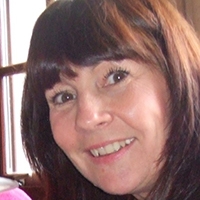 I trained as a PE teacher before moving into Social Care over 40 years ago, managing homelessness projects, children's homes, offender services and fostering children with complex needs.
My passion has always been enabling people to change their lives for the better. I believe that given the right mix of opportunities, relationships and resources that everyone can reach their full potential. People are at the heart of all my work, inspiring, challenging and humbling me.
As Operations Manager for Salford Foundation (SF) I lead exceptional teams of people delivering social inclusion interventions. These include an offender mentoring programme, a Women's Centre, providing a range of health, well-being and domestic abuse support, money advice and educational opportunities and female offender support.
In previous roles I have been responsible for transforming buildings based Mental Health services to community based services. More recently I have led the transformation of SF Women's services, particularly our domestic abuse offer, which has just secured 3 years National Lottery Community Funding.
I recently moved to Lancashire achieving a lifelong dream of returning to the countryside after many years in cities. I love beautiful countryside and watching nature through the different seasons with my partner and family.
George McGowan, Project Director, The Old Library Trust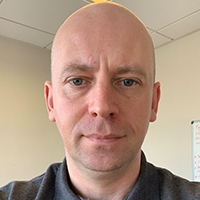 Project Director at the Old Library Trust - a healthy living centre based in the heart of the Creggan estate in Derry. A charity that simply exists to provide opportunities for local people to improve their physical, social, emotional, and mental wellbeing. A recognised model of good practice both locally and regionally and an active member of the healthy living centre alliance in the North of which there are 29 members.
Supported by the National lottery community fund since 2001 the organisation has established a physical building, a healthy living centre as well as a range of programmes and services that help to address issues associated with poor physical and mental health.
Typically, somewhere in the region of 1500 local people would enter the building on a weekly basis and avail of services that cater from 'cradle to grave' and include Surestart early years provision, health and wellbeing clinics, Healthy lifestyles opportunities, mental health support and older adults and dementia support.
Raheel Mohammed, Director, Maslaha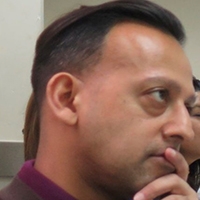 Raheel the director and founder of Maslaha and named as one of Britain's 50 New Radicals by the Observer newspaper and Nesta. He has also been a judge for this award. 
Under his direction Maslaha creates long-term interventions tackling inequalities in areas such as health, education, gender inequality, the criminal justice system and negative public narratives. The approach is community driven with the aim of creating systemic change. The projects are local, national and international in scope.
He has spoken at international and national conferences talking on a variety of topics including including entrepreneurship at the World Islamic Economic Forum and British Council conferences in Tunisia, Morocco and Norway, belonging and the arts with the National Theatre of Scotland, Index on Censorship, Lieux Public, Centre for London, Heinrich Boll Foundation, Capital Cities of Culture in Guimarães and Marseille, social innovation at the New York Department of Education and the South Bank Centre, and health conferences
He has also appeared on BBC Radio 2, BBC Radio 4, BBC Asian Network, Channel 4 and The Guardian, as well as a number of international publications.
He has written on diverse issues such as countering negative public narratives, how to make cities more inclusive and discrimination within the criminal justice system.
He has researched, written and curated 2 exhibitions that have travelled to 11 countries and 35 cities. These multi-media exhibitions, commissioned by the British Council, have explored the exchange of ideas across societies as well as the role of the artist in creating the public space.
Duro Oye, Chief Executive, 2020 Change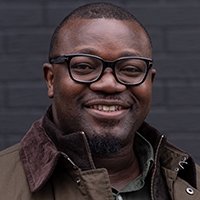 Duro Oye, a London based award winning social entrepreneur and filmmaker. Duro is chief executive of 2020 Change a youth empowerment social enterprise renowned for helping young people realise their true potential and cultivate the right mind-set to engage with today's changing society. "If a young person doesn't have a plan, the community will create one for them."
Duro's national recognition came in 2013 after he raised £50k to fund his first independent film project '247365 Change'. Since then he has gone on to produce documentary film projects with The BBC 'County lines, Teenage Drug Runners' & Channel 5 'Gangland Season 1 & 2.
2020 Change's flagship programme "I Am Change" uses alternative education to help young people discover and fulfil their potential enabling them to live purposeful lives. The programme helps to develop self-confidence that empowers each candidate to become the best versions of themselves. It helps to create a smooth transition from education to the workforce by offering work experience in a number of different sectors.
Duro holds a degree in Graphics and Advertising, a diploma in Documentary Filmmaking and is a fellow at the Acumen Academy.
Abdou Sidibe, Head of Regional Funding – Yorkshire & Humber, The National Lottery Community Fund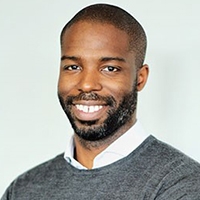 Abdou is Head of Regional Funding for Yorkshire and Humber region at the National Lottery Community Fund. He has been in post for over three years. He leads a talented team of funding officers and managers who are embedded in their local communities and making grants that support the Fund's ambition to put People in the Lead.   
Prior to joining the Fund, Abdou spent almost 15 years in the voluntary sector where he held a number of roles. He started his career as a practitioner supporting refugee children and young people in Leeds. He went on to lead and manage services across Yorkshire supporting vulnerable children, young people and families from refugee and asylum-seeking background, young people at risk of sexual exploitation and disabled young people.