Rebuilding our planet – communities taking control of the environmental crisis
Rebuilding our planet – communities taking control of the environmental crisis
Our speakers will be taking an individual look at what communities can do to tackle climate change. They will then come together to discuss what best practice and learnings can be shared between groups, what more needs to be done to enable communities to take the lead and consider how community-led action can support a broader movement of change to help the UK to reach its Net Zero target alongside government, industry and business efforts.
Chair: Nick Gardner, Head of Climate Action, The National Lottery Community Fund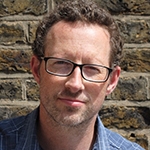 As Head of Climate Action, Nick is responsible for delivery of the Fund's £100 million Climate Action Fund, awarding money raised by National Lottery players to help communities take the lead in tackling the climate emergency.
Nick was the CEO of Semble, an organisation he co-founded with the goal of bringing businesses and community projects together to make impactful changes from the grassroots up. During his time there, the organisation was selected by the Sustainable Development Commission as a 'Breakthrough Idea for the 21st Century', and he established purpose-led, business-backed campaigns such as Outdoor Classroom Day (winner of the Global Good Award for best global education project).
Prior to this, Nick did consultancy work, both independently and at economic development consultancy SQW. Whilst at SQW, Nick worked in the evaluation and environment teams, which were appointed by major funders, such as The National Lottery Community Fund and Nesta, to evaluate complex funding programmes across the UK.

Panel
Clover Hogan, Founder and Executive Director, Force of Nature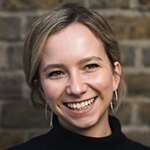 Clover Hogan is a 21-year-old climate activist, researcher on eco-anxiety, and the Founder and Executive Director of Force of Nature. Force of Nature is a youth non-profit mobilising mindsets for climate action. Through virtual programmes, they empower young people in 50+ countries to cultivate mindsets of agency, purpose and resilience; and work with decision-makers across business, policy and civil society to drive intergenerational solutions.
Clover has worked alongside the world's leading authorities on sustainability, and consulted within the boardrooms of Fortune 500 companies. She launched the Force of Nature podcast, serves as a trustee to Global Action Plan, and is on the advisory boards of the National Community Lottery's Climate Action Fund; the Teach the Future campaign; and the COP26 President-Designate Civil Society and Youth Advisory Council.
Roy Kareem, Black and Green Ambassador for Bristol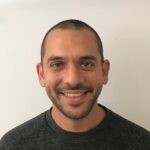 I am a Black and Green Ambassador for Bristol, a programme focused on getting diverse voices heard in conversations about sustainability.
I'm also the Director of Bright Green Future, an environmental leadership programme for young people, based at the Centre for Sustainable Energy in Bristol.
Afsheen Kabir Rashid, CEO, Repowering London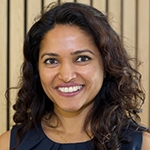 Afsheen is co-founder CEO of Repowering as well as chair of Community Energy England. Prior to founding Repowering she was a senior policy advisor at the Department of Energy and Climate Change. She is a community energy specialist with over 15 years experience working with communities and Local and National Government. She has a MA in Geography and MEnv in Environment, Science and Society as well as an Honorary Doctorate from the University of Essex. In 2016 Afsheen was awarded an MBE for her work delivering renewable energy to deprived London communities and, in 2018, she won the Regen Clean Energy Pioneer award.
Ian Thomas, Operations/Program Manager, Welcome to our Woods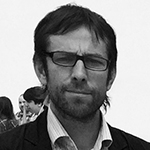 Ian is presently the operations and program manager at the welcome to our woods project. The project showcases an alternative option for managing public forestry land in a deprived geographical area at the head of the Rhondda Fawr Valley, Treherbert.
Ian is a keen forager and hill walker. A favourite past time is trying to get very lost in woodlands, mountains and other outdoor spaces with his family and friends. Other interests are nature photography, permaculture gardening, his chickens, social justice, history, and appropriate scale green energy generation.
The Welcome to our woods project seeks to enable a community approach to landscape management of the land that surround the town of Treherbert. Welcome to our Woods believe that by connecting people to their local natural assets, values can be challenged and shifted, providing health, wellbeing and other wider social gains.
Welcome to our Woods is a partnership between the local community, local business people, industry experts and a Registered Social Landlord. In partnership we will utilise our local public natural asset and build a new relationship between the land and local people and businesses.
In recent times welcome to our woods have been actively engaging with communities through partnership with the Green Valleys CIC and their joint 'Rhondda Skyline' project. This partnership and ground up way of working has led to several funding investments in the region.
Craig Leitch, Development Worker, Greener Kirkcaldy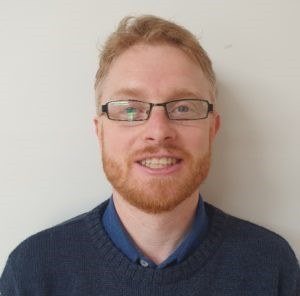 I joined Greener Kirkcaldy as Development Worker in 2019, and lead on the organisation's climate change and waste programmes, organising and delivering events and activities with our community. This includes leading on aspects of our National Lottery Community Fund supported programme, Climate Action Fife, which aims to bring together individuals, communities, local government and businesses to tackle the climate emergency and make Fife a greener and fairer place to live. My background is in wildlife conservation and outdoor education, so I am passionate about protecting our native species and habitats, and believe it is vital to have an appreciation and connection to nature, which informs my work on climate action.