How communities will rebuild post COVID-19
How communities will rebuild post COVID-19
Join the panel for an exploration of how communities might look and feel in a post-pandemic world. We will be looking at learning gained during the pandemic to discuss how we can harness and extend the renewed sense of community spirit, and help communities thrive across the country. The panel will also consider how we can continue to grow different models of partnership between the voluntary sector, local government and communities, and what we can learn from groups built on informal social action, rather than top-down initiatives.
Chair: Sir Adrian Webb, The National Lottery Community Fund, Wales Committee

Previously Vice-Chancellor of Glamorgan University, Sir Adrian has a wealth of experience of leading at executive management level in public, not for profit and education sectors.
"It is an honour to be asked to lead such a committed team of staff, partners and funded organisations that make a real difference to communities across Wales. I also welcome the opportunity to work collaboratively with colleagues from across the UK as a member of The National Lottery Community Fund's UK Board."
He has been involved in many UK and Welsh Government initiatives, including chairing the independent review into further education in Wales (the Webb Review) and the Wales Employment and Skills Board. He was also a member of the Beecham Review of Public Services in Wales and part of the HM Treasury Public Service Productivity Panel.
Panel
Rt Hon Baroness Diana Barran MBE, Minister for Civil Society, DCMS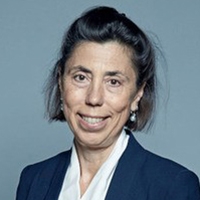 Baroness Barran was appointed as the Minister for Civil Society for the UK Government on 26 July 2019. In this role she is responsible for policy related to the UK's Civil Society, including but not restricted to responsible business and social enterprise, youth and social action, and loneliness.
She was the founder and Chief Executive of SafeLives from 2004-2017, a national charity dedicated to ending domestic abuse. She was head of grant development at the think tank New Philanthropy Capital from 2001 to 2004, and worked in asset management before founding one of the first European hedge funds in 1993. Baroness Barran was a trustee at the Royal Foundation and Comic Relief, and was chair of the Henry Smith Charity. She received the Beacon Prize for England in November 2007 and an MBE in 2011 for her work addressing domestic violence.
Pippa Coutts, Policy and Development Manager, Carnegie UK Trust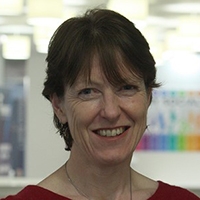 Pippa Coutts was a freelance research and development consultant specialising in health, social care and employability. Hence, Pippa has worked with The Scottish Government, Local Authorities, the Scottish Union of Supported Employment (SUSE), the Department of Work and Pensions and Department for International Development to promote the employment of people facing disadvantage and evaluating the use of payments by results modalities.
Pippa has masters degrees in Health Service Management and Social and Political Science. From 2003 -2010, Pippa was employed at a senior level in Scotland's health sector, specialising in mental health, and developing policy into practice. At the Scottish Development Centre for Mental Health, Pippa led teams and multi-sectoral partnerships to deliver better health outcomes and increased social return on their investments.
Previously, Pippa worked for over ten years in international development, firstly as a project manager, and then co-founding a successful international livelihoods consulting company.
Elly De Decker, England Director, The National Lottery Community Fund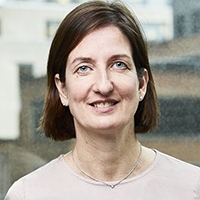 Elly was appointed to the National Lottery Community Fund in 2020, as the Director of the National Lottery Community Fund lead, communities thrive.
Elly has worked at The National Lottery Community Fund for the last five years. She has played key roles in the Fund's Headstart program - a £ 56 million program, testing new ways to improve young people's mental health. Elly also set up and co-led funding awards - worth over £ 90 million a year - made to the south of England.
Recently, she led the development and launch of the £ 100 million Climate Action Fund , awarding money raised by National Lottery players to help communities take the lead in tackling the climate emergency.
Before joining the Fund, the International Children's Charity, Save the Children, in the overseas development and management consultancy and also the number of strategic funding programs for Impetus.
Richard Jackson, Chief Officer, Voluntary Action Leeds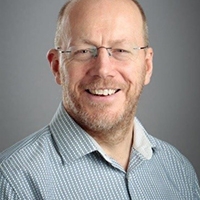 Chief Officer of Voluntary Action Leeds, an organisation which aims to help ensure that Leeds has a thriving Third Sector through delivering a range of targeted support services to local voluntary, community and social enterprise organisations.
As part of his job, Richard has a leadership role within the Third Sector, primarily as a facilitator helping bring conversations and relationships together within neighbourhoods, the City, City Region and England's Core Cities.
Originally trained as a Master Craftsman Carpenter, Richard has worked in the Leeds Third Sector for the last 30 years, the first 10 years with national training providers working with school leavers with multiple educational or social barriers. Then 19 years with Voluntary Action Leeds, originally joining as a development worker and working up the ranks.
Richard is on the trustee board of a national charity which aims to encourage social action and on the management committee of a number of local charities including an athletics club and a community accountancy firm.
Dr Calum MacLeod, Policy Director, Community Land Scotland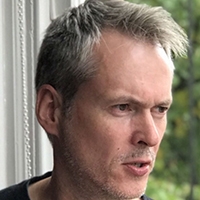 Dr Calum MacLeod is policy director of Community Land Scotland, the national membership organisation for rural and urban community landowners in Scotland established in 2010. He is also an independent sustainable development consultant and is based in Glasgow. Much of Calum's policy role for Community Land Scotland involves advocacy on behalf of existing and aspiring community landowners to ensure that Scotland's ongoing land reform agenda meets their needs and connects to wider policy objectives regarding community empowerment and the climate emergency. In his consultancy role, Calum undertakes feasibility studies for communities seeking to take ownership of land or other assets, mainly in the Highlands and Islands of Scotland. He regularly writes on land reform, community development and sustainability issues via his blog, Beyond the Horizon, and via national and regional media. Calum's academic background is in public policy implementation and he has taught a range of sustainability courses within Scottish Universities, most recently at the University of Edinburgh.
Ndidi Okezie, CEO, UK Youth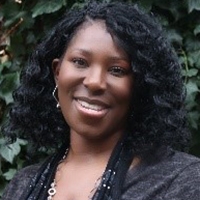 Ndidi is the CEO of UK Youth; a leading national charity with a growing network of over 7000 youth organisations and nation partners who use the educational disciplines of youth work to support the social, personal and skill development of over 4 million young people. Prior to this role; she worked as a teacher and school leader for ten years, spent six years as the Executive Director of the charity Teach First, and lead on Digital and Customer Voice Strategy for Pearson PLC. She sits on the Board of Centrepoint, The Mulberry Schools Trust and The National Citizen Service.