Funders and their role in building a better future for communities
Funders and their role in building a better future for communities
We are bringing together key funders from the sector to look at the challenges faced during the pandemic and the lessons that have been learnt. They will explore the positive takeaways from the past year and how they can be implemented to ensure funders are fit for the future. Our panellists will discuss their role in enabling communities to build back better, from small grant funding to sharing insights and advocating for change.
Chair: Danielle Walker-Palmour, The National Lottery Community Fund Board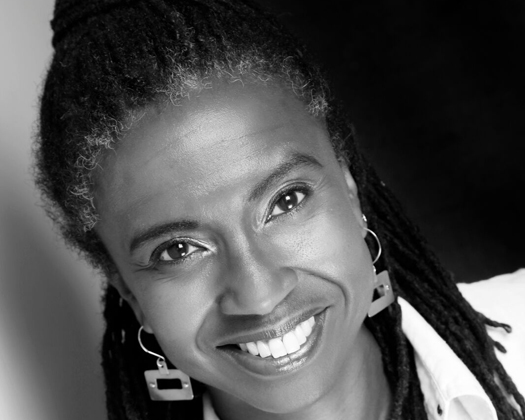 Danielle Walker Palmour is the director of the Friends Provident Foundation, which is an independent grant-making and investment charity that was established from unclaimed shares arising from the de-mutualisation of Friends Provident Life Office in 2001. In 2013 she joined the judging panel for the Charity Awards.

She is also a non-executive director of Big Society Capital and Civil Society Media, a trustee of a number of local and national charities, and a member of the Congress of the University of York.
Previously, she held senior policy and research roles throughout the sector including director of policy and practice development at the Joseph Rowntree Foundation, head of policy of the Big Lottery Fund (now The National Lottery Community Fund) and at the Commission for Racial Equality and the Law Society of England and Wales.
Panel
Yvonne Field, Founder and CEO, The Ubele Initiative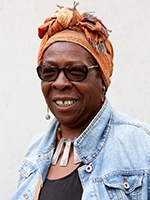 Yvonne Field has spent more than four decades working with individuals, groups and organisations across the UK, the English-speaking Caribbean, Asia, South Africa and mainland Europe. Her work with women, young people and Black and marginalised communities has created a lifelong commitment to the promotion of social justice, equalities and anti-discriminatory practice.
Yvonne is the Founder and CEO of The Ubele Initiative, an African Diaspora led social enterprise helping to build more sustainable communities across the UK. Ubele supports Black, Asian and Minority Ethnicity community wealth building through sustainable community spaces, intergenerational leadership, community enterprise and social action. It is also the BAME infrastructure organisation for Greater London and has been at the forefront of the BAME community response to Covid-19.
Between 2014-2020 Yvonne was employed as an academic at Goldsmiths, University of London teaching applied social research, leadership and management, experiential group work and global youth work. She has recently had chapters published in Community Development for Social Change, 2020 (Routledge) and Right to the City, 2020, (UCL Press).
Yvonne has advised the UK and regional governments on Black and minority ethnic and women's enterprise and was included in the Nat West Top 100 Women in Social Enterprise (WISE) group in 2018. She is a Fellow of the Royal Society of Arts (RSA) and a Churchill Fellow (CF).
Fozia Irfan OBE, Director of Children and Young People, BBC Children in Need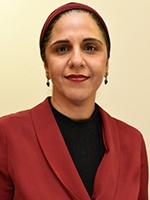 Fozia has recently been appointed the Director of Children and Young People at Children in Need, specialising in equitable funding distribution and investment for young people. She was previously awarded the national 'Rising Star CEO' award by the National Charity Times and voted one of the 25 Most Influential Charity Leaders in the sector. Fozia set up the ground-breaking Diversity, Equity and Inclusion Coalition of foundations, leading fifteen major national foundations in the implementation of more effective and equitable grantmaking strategies.
Fozia completed a Masters in Grantmaking, Philanthropy and Social Investment at Cass Business School with Distinction and is a keynote speaker at national conferences and specialist foundation events, covering topics such as leadership, equity and philanthropy. She is also a NED of Fair4All Finance and a former Trustee of the Association of Charitable Foundations. She was appointed a Leadership Fellow in 2019 and Churchill Fellow in 2020. Fozia is also a Visiting Lecturer at Cass Business School on the Charity Management Masters Programme.
Carol Mack OBE, Chief Executive, ACF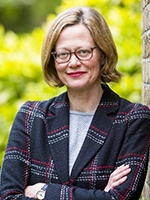 Carol Mack is the Chief Executive of ACF, the UK-wide membership association for foundations and grant-making trusts. ACF's mission is to support foundations to be ambitious and effective in the way that they use their resources for social good. Its 400 plus members include family trusts, corporate foundations, and independent grant-makers, who collectively support a wide range of charitable causes. Carol has led ACF for four years, having worked in the foundation sector for over a decade, and is a trustee of the National Emergencies Trust, Chair of the Wales Funders Forum and a recently elected board member of Dafne, the Donors and Foundations Network in Europe. Her professional experience includes national policy formulation at the Charity Commission for England & Wales and working in a small neighbourhood mediation charity, having begun her career in business. She has also served as Vice Chair of Tree Aid and on the funding panel and audit committee of Victim Support. In her spare time, she enjoys learning Welsh in order to keep up with her bilingual daughters.
Carol was awarded an OBE for services to charity in the Queen's New Year honours list 2021.
Dame Caroline Mason, Chief Executive, Esmée Fairbairn Foundation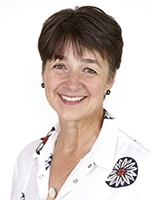 Esmée Fairbairn Foundation is one of the UK's largest independent funders. Esmée aims to improve our natural world, secure a fairer future and strengthen the bonds in communities in the UK.
Before joining Esmée, Caroline was Chief Operating Officer at Big Society Capital and preceding that, Charity Bank.  Caroline was also the co-founder of Investing for Good, a social investment advisory firm and one of the first Community Interest Companies. Before joining the social sector, Caroline had an eighteen-year track record of creative and innovative product development in the financial services sector.  With Reuters, she managed the global development of real-time news and television services and then pioneered the introduction of web technology products. She also had her own consulting company, working with several financial institutions to develop new business and products including an electronic brokering service and a global wealth management business for a private bank.
Caroline is a Board Member of the Environment Agency, a Board Member of the Impact Investing Institute, and Chair of the Foundations Forum.
Caroline is also a member of TNL Community Fund Climate Action Fund Advisory Panel, and a member of the Inclusive Economy Partnership Champions Board.
Paula Reynolds, Chair, Funders Forum for Northern Ireland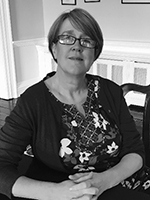 Paula is chair of the Funders Forum for NI. Its role is to connect grant-makers on issues and funding opportunities, consider partnership and collaboration, to promote philanthropic giving and share information on funding policy and processes. The Forum was vital to funders during the recent pandemic.
She is Chief Executive of Belfast Charitable Society which was set up in 1752 and which continues to deliver its mission of addressing disadvantage through the provision of grants and loans and philanthropic action. She leads the North Belfast Heritage Cluster – a network of voluntary organisations with heritage assets who work to catalyse regeneration on one of the most deprived parts of NI.
Previously she had set up a social enterprise consultancy delivering business services to local vcs organisations; and was NICVA's Director of Member Services and in Making Belfast Work – all in North Belfast.
John Rose, Interim CEO, The National Lottery Community Fund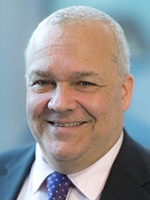 John was appointed Interim CEO from January 2021. When not fulfilling this role, John is the deputy accounting officer and responsible for the development, delivery, and communication of The National Lottery Community Fund's grant programmes in Wales, working closely with stakeholders in the public, private and voluntary and social enterprise sector.
"The projects we fund really touch the lives of the people and communities they support. I enjoy see people and communities take the lead and helping that continue to happen, ensuring that the National Lottery pound is well spent and celebrating the positive impact National Lottery Funding has on communities.
John has enjoyed an eclectic career. Having trained as a chef before travelling internationally John went on to study Environmental Systems and Applied Hydrobiology at the University of Wales, before working for an Environmental Charity. He joined The National Lottery Community Fund in 2003. He meets regularly with the organisation's Board and senior management team and is the lead on the Funds Environmental Strategy.