The Big Lunch: 6-7 June
In February 2018 we committed almost £8 million of National Lottery funding to a four year joint initiative with the Eden Project to support The Big Lunch.
What's it all about?
The Big Lunch is the UK's thanksgiving weekend for neighbours and communities - a time where people come together to celebrate community connections and get to know one another a little better. An idea from the Eden Project, made possible by The National Lottery, it usually attracts millions of people across the UK. Last year over 6 million people took part in 100,000 Big Lunch events.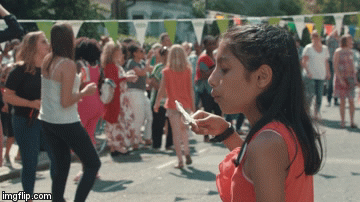 Now, more than ever, we need to make time for each other, so let's get the nation talking over a cuppa and a bite to eat and have some fun with The Big Virtual Lunch.
For those of you who have been to a Big Lunch before, things will need to be a little bit different this year, but community spirit is shining bright, and whether you are a first timer or an old hat, there are lots of ways you can join in.
Free starter packs, tips and ideas can be found at thebiglunch.com or call 0800 022 3357 to speak to Eden's team.
Find out more about The Big Virtual Lunch