Work skills for parents
Work skills for parents
Carolyn Smith, A Better Start Southend's Project Manager, explores how parents are being supported to move into work, volunteering and education.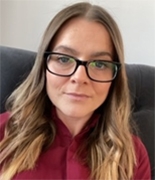 A Better Start Southend's Work Skills project has been running since 2015 to provide support to parents and carers of young children under four years of age and expectant parents who are interested in accessing work, volunteering, and education. Its programme is focused on developing skills, enterprise, employment and wider economic development. Five free events are run each month to inspire and provide new skills, including life skills such as self-employment, industry visits and first aid. Creche facilities are provided at each session.
The project has been successful in supporting 134 individuals in ABSS areas over the last 9 months, amounting to 221 attendances to sessions in this period. One of these participants was local mother Aarna.
Read Aarna's story
Aarna loves being a mum to her two boys Rabin (2) and Devesh (4) but she was excited to begin a journey into something new for herself. She was interested in starting her own business and turned to the A Better Start Southend Works Skills team for guidance.
They encouraged her to sign up to Intro2Enterprise; a short course to support parents in putting their ideas into action and creating their own viable business.
Aarna now has her own business as a massage therapist. She said of the session:
"I found it very helpful, and it improved my confidence. It has given me the flexibility I needed to work and take care of two young children, and my annual income has definitely increased."
The Intro2Enterprise course provides four sessions covering topics such as marketing and finance. It aims to help parents develop their business ideas and learn about self-employment. The final session includes a marketplace where they can find information and support from services such as Trading Standards, BEST Growth Hub, high street banks and the Department of Work and Pensions. ABSS Work Skills has featured on ITV Anglia evening news.
Supporting parents into careers in health and social care
We are partners in the Mid and South Essex Health Care Partnership's Southend 2050 Ambition, a landmark project to help eligible people in Southend get the skills they need to secure jobs at Southend Hospital – or in another local health or care organisation. It is part of a new and innovative programme called Anchor that exist to amplify the contribution that local hospitals can make to their neighbourhoods.
The project has been awarded over £400,000 of funding from the government's UK Community Renewal Fund to support people and communities most in need. Our role is to help parents and families with young children consider healthcare work by providing free access to childcare and a series of training events to up-skill and inspire residents to embark on a career in healthcare.
Our programme includes 'taster' events for those interested in a career in nursing and midwifery or non-clinical roles, industry visits to the local hospital and East of England Ambulance Service, and sessions offering hints and tips on how to write a CV and prepare for an interview. The NHS offer a wide range of clinical and non-clinical roles as internships, apprenticeships or permanent full-time or part-time jobs.
Other partners include:
Generation Medics, a multi-award-winning social enterprise which supports current and future healthcare professionals for all backgrounds.
Halo which provides fully-funded online training to eligible people who are unemployed through a four to six-week employment and skills programme, delivered by Southend City Council.
Pave, which provides hands-on employment training taking participants through mock interviews and provides specific advice on how to access non-clinical careers in healthcare, such as portering and logistics.
South Essex Community Hub which aims to empower all members of their local community with a range of services including digital support and access to computers and free face-to-face and telephone counselling.
Watch these videos to find out more: https://f.io/7yQQZDcC
About A Better Start
A Better Start is the ten-year (2015-2025), £215 million programme set-up by The National Lottery Community Fund, the largest funder of community activity in the UK.
Five A Better Start partnerships based in Blackpool, Bradford, Lambeth, Nottingham, and Southend are supporting families to give their babies and very young children the best possible start in life. Working with local parents, the A Better Start partnerships are developing and testing ways to improve their children's diet and nutrition, social and emotional development, and speech, language, and communication.
The work of the programme is grounded in scientific evidence and research. A Better Start is place-based and enabling systems change. It aims to improve the way that organisations work together and with families to shift attitudes and spending towards preventing problems that can start in early life. A Better Start is one of five major programmes set up by The National Lottery Community Fund to test and learn from new approaches to designing services which aim to make people's lives healthier and happier.
The National Children's Bureau is designing and delivering an ambitious programme of shared learning and development support for A Better Start, working within, across and beyond the five partnership areas. The programme is funded by The National Lottery Community Fund using funds raised by National Lottery players.
Our aim is to amplify the impact of A Better Start by:
Embedding a culture of learning within and between the partnerships.
Harnessing the best available evidence about what works in improving outcomes for children.
Sharing the partnerships' experiences in creating innovative services far and wide, so that others working in early childhood development or place-based systems change can benefit.
Sign-up to join our mailing list