Woodworking sessions for bereaved dads
Woodworking sessions for bereaved dads
Jen Nicol, Marketing and Communications Officer at Small Steps Big Changes, describes work with local charity Zephyr's to provide free woodworking sessions for men who have experienced pregnancy loss or the death of a baby or child.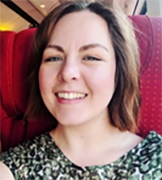 One aspect of parental mental health that can be overlooked is the profound effect of being bereaved of a child.
That is why Small Steps Big Changes (SSBC) is funding woodworking sessions to support fathers who have experienced pregnancy loss or the death of a baby or child. The sessions are completely free of charge and will be run by local charity, Zephyr's.
Zephyr's is an independent charity, founded by Martin Sommerville and his partner, Carly Williams, after their baby son Zephyr was stillborn in 2013. The charity grew out of a desire to offer holistic care and therapeutic services, including a combination of professional and peer-based support for bereaved families.
The sessions are free of charge and open to all men in Nottingham who have lost a baby or child (at any age or stage of gestation) at any time.
The sessions are run by Martin, who is an artist and woodworker. He explained how the idea came about:
"When our son, Zephyr, died, everything felt out of control. Whittling away at a piece of wood, making simple little things, was a way of focusing and starting to shape my life again. I could imagine I was making something for him. This studio is a space where there are no judgements or expectations. It doesn't matter if you want to create something beautiful while talking, or quietly chip away – everyone else here will get it."
Why woodwork?
Research shows that men are less likely than women to engage with traditional talking-based therapies. Instead, men are more likely to engage with and benefit from activity-based therapeutic activities.
The emphasis of Zephyrs' woodworking sessions is on therapeutic activity. Whilst it may be an opportunity for some men to access peer support, there is no expectation for them to talk about their experiences. Those attending the sessions can produce a keepsake if they wish, learn a new skill, or they can experiment with the wood and tools in the studio.
Carly Williams, Zephyr's Project Manager explained to me about the project's approach: "It's important to Zephyr's that we offer different opportunities for all those affected by loss of a baby or child. Sometimes fathers and partners can feel forgotten in bereavement care. Our woodworking sessions are open to all dads, however recently or long ago they experienced loss. We hope this project will help men feel their experiences are heard and recognised, while offering them a chance to try something new."
Including dads is what we do
The project is just one part of SSBC's commitment to father-inclusivity.
SSBC's Partnership and Board re-affirmed that father-inclusive practice should be part of the partnerships strategy in 2018/2019. Since that time we have commissioned projects, like Zephyrs' woodworking sessions, to ensure that dads and male caregivers receive sufficient tailored support.
As Karla Capstick, SSBC Programme Director said: "SSBC is committed to father-inclusive practice as part of our wider systems change work to improve outcomes for fathers and their families. Our collaboration with Zephyr's strengthens our determination to focus on dads' mental health and support them during loss and grief also."
To support our commitment to father inclusivity, Small Steps Big Changes commissioned a consultation with dads to understand their experiences of services, how things could be improved and what's important to them.
About A Better Start
A Better Start is the ten-year (2015-2025), £215 million programme set-up by The National Lottery Community Fund, the largest funder of community activity in the UK.
Five A Better Start partnerships based in Blackpool, Bradford, Lambeth, Nottingham, and Southend are supporting families to give their babies and very young children the best possible start in life. Working with local parents, the A Better Start partnerships are developing and testing ways to improve their children's diet and nutrition, social and emotional development, and speech, language, and communication.
The work of the programme is grounded in scientific evidence and research. A Better Start is place-based and enabling systems change. It aims to improve the way that organisations work together and with families to shift attitudes and spending towards preventing problems that can start in early life. A Better Start is one of five major programmes set up by The National Lottery Community Fund to test and learn from new approaches to designing services which aim to make people's lives healthier and happier.
The National Children's Bureau is designing and delivering an ambitious programme of shared learning and development support for A Better Start, working within, across and beyond the five partnership areas. The programme is funded by The National Lottery Community Fund using funds raised by National Lottery players.
Our aim is to amplify the impact of A Better Start by:
Embedding a culture of learning within and between the partnerships.
Harnessing the best available evidence about what works in improving outcomes for children.
Sharing the partnerships' experiences in creating innovative services far and wide, so that others working in early childhood development or place-based systems change can benefit.
Sign-up to join our mailing list