Street to Scale gives kick-start to Blackpool Football Therapy
Street to Scale gives kick-start to Blackpool Football Therapy
Lisa Robbins, Co-ordinator at Blackpool Centre for Early Child Development, considers how a soccer team is boosting local parents' wellbeing.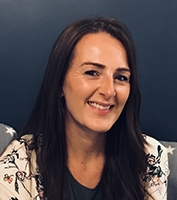 When you think of mental health and wellbeing support, an AstroTurf pitch may not be the first setting you imagine – but thanks to funding from Blackpool Better Start's 'Street to Scale' scheme – that's exactly where over 90 men join together each week to support one another.
Its launch was made possible by £1,000 funding from 'Street to Scale', a project which helps local people submit ideas and proposals on how money could be used to help families and children in the local community.
The dads used the funding to purchase training equipment, including 40 footballs, cones, bibs, water bottles and jackets, and they now volunteer to run three training sessions weekly at local community pitches.
With their focus being 'more than just football', each session starts with a peer-to-peer support chat; enabling players to meet new people and talk openly with likeminded fathers, particularly for those who have become new parents during lockdown.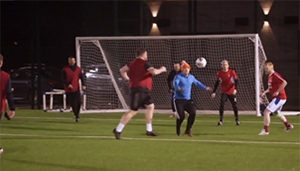 Local dad of four, Anthony Barrot, volunteers as one of the head coaches and says the funding was the 'springboard' to get their idea off the ground and get as many local men involved as possible.
"For us it's never about the score line; it's about men getting out of the house, talking, getting fit and enjoying life. At the end of every session, everyone walks away with a smile on their face.
"Our mental health and well-being impacts upon our everyday lives and during lockdown I personally really benefitted from meeting friends at the park for a kick about. I saw first-hand how football can really help to channel thoughts and feelings into something positive.
"That's what we wanted to create at Blackpool Football Therapy.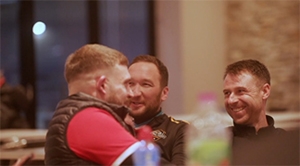 "With 95% of our players being dads, step-dads or carers, it's so important for us to offer a space to help boost motivation, socialise and get fit – which all helps to reduce stress, anxiety and depression. As a dad myself, I know what positive impact this can have at home."
Melanie Farman, Development manager at the Blackpool Centre for Early Child Develop at Blackpool Better Start, commented: "The evidence reflects what Anthony has experienced. Dads with better mental health have been shown to feel more effective in their parenting and to have more positive interactions with their children. Dads' wellbeing, their parenting self-efficacy and positive dad-child interactions have all also been linked with better outcomes for children."
You can find more information by visiting Blackpool Football Therapy FC | Supporting Mental Health (blackpoolft.com)
About A Better Start
A Better Start is the ten-year (2015-2025), £215 million programme set-up by The National Lottery Community Fund, the largest funder of community activity in the UK.
Five A Better Start partnerships based in Blackpool, Bradford, Lambeth, Nottingham, and Southend are supporting families to give their babies and very young children the best possible start in life. Working with local parents, the A Better Start partnerships are developing and testing ways to improve their children's diet and nutrition, social and emotional development, and speech, language, and communication.
The work of the programme is grounded in scientific evidence and research. A Better Start is place-based and enabling systems change. It aims to improve the way that organisations work together and with families to shift attitudes and spending towards preventing problems that can start in early life. A Better Start is one of five major programmes set up by The National Lottery Community Fund to test and learn from new approaches to designing services which aim to make people's lives healthier and happier.
The National Children's Bureau is designing and delivering an ambitious programme of shared learning and development support for A Better Start, working within, across and beyond the five partnership areas. The programme is funded by The National Lottery Community Fund using funds raised by National Lottery players.
Our aim is to amplify the impact of A Better Start by:
Embedding a culture of learning within and between the partnerships.
Harnessing the best available evidence about what works in improving outcomes for children.
Sharing the partnerships' experiences in creating innovative services far and wide, so that others working in early childhood development or place-based systems change can benefit.
Sign-up to join our mailing list