Pregnancy and parenting during Ramadan
Pregnancy and parenting during Ramadan
Meriem Mounir and Cara Thompson from Small Steps Big Changes in Nottingham, consider the best ways to support pregnant women and parents during Ramadan, when many mark the occasion with a daily fast.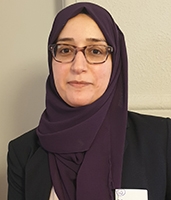 During the month of Ramadan, Muslims abstain from eating and drinking from sunrise until sunset. Whilst pregnant and breastfeeding women are not expected to fast, for some women this can be a hard adjustment.
Although we are fortunate that we have been given concessions by Allah during this time, many women still partake in the daily fast, being keen to share this special month with their families.
Working in the community with families and being a Muslim woman, I noticed that information about what to do and what is safe during Ramadan is very limited and often confusing. This is not only for mothers but also professionals who felt they too should be better equipped to provide advice and guidance.
Pregnant, breastfeeding and new mothers still wish to feel part of this special time, so I set to work researching and collating information for them. My aim was to support mums to feel empowered to achieve their goals and make accurately informed decisions.
New mums who wish to try breastfeeding and fasting for the first time or who are looking for alternative ways to celebrate will find useful advice in the guide we have produced, which contains tips for a safe and healthy experience while fulfilling Ramadan's obligations.
Meriem Mounir - Volunteer Coordinator, Framework - Small Steps Big Changes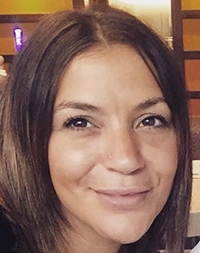 When Meriem approached me with this amazing piece of work she had already done such a great deal of thorough research and spent a lot of time on developing the guide.
Her request from our team was to proofread it and ensure the guide was correctly branded for her to distribute to a few of her families.
This just wasn't enough! I truly felt Meriem had identified a huge gap in services for our diverse community and that this needed to become something much bigger than Meriem had originally planned.
In Nottingham, we have an average reading age of nine years old and a high percentage of families with English as a second language often only reading in their own language.
So, with her permission and our knowledge of our community, we reviewed and edited the guide with accessibility in mind. Ensuring the content could be read and understood by as wide an audience as possible – including parents and professionals. We also engaged with a local agency to translate the guide into Arabic, Urdu and Kurdish.
At this stage we approached local Public Health Nutritionists within CityCare and the Infant Feeding Team at Nottingham University Hospital who checked the guide for accuracy and provided us with additional recommendations to support mothers.
Nottingham Muslim Women's Network supported the final stage of development. They work to create positive change by bridging the gap between the experiences and views of community members and frontline professionals and policymakers.
Their expertise and network of contacts within the community means they are uniquely placed to approve the advice offered in the guide and can provide a trusted stamp of approval for the copy and imagery used.
Co-production and empowering our community and workforce have been a driving force behind this project and together we have provided much needed guidance to families.
Cara Thompson - Marketing & Communications Officer - Small Steps Big Changes
Further info
About A Better Start
A Better Start is the ten-year (2015-2025), £215 million programme set-up by The National Lottery Community Fund, the largest funder of community activity in the UK.
Five A Better Start partnerships based in Blackpool, Bradford, Lambeth, Nottingham, and Southend are supporting families to give their babies and very young children the best possible start in life. Working with local parents, the A Better Start partnerships are developing and testing ways to improve their children's diet and nutrition, social and emotional development, and speech, language, and communication.
The work of the programme is grounded in scientific evidence and research. A Better Start is place-based and enabling systems change. It aims to improve the way that organisations work together and with families to shift attitudes and spending towards preventing problems that can start in early life. A Better Start is one of five major programmes set up by The National Lottery Community Fund to test and learn from new approaches to designing services which aim to make people's lives healthier and happier.
The National Children's Bureau is designing and delivering an ambitious programme of shared learning and development support for A Better Start, working within, across and beyond the five partnership areas. The programme is funded by The National Lottery Community Fund using funds raised by National Lottery players.
Our aim is to amplify the impact of A Better Start by:
Embedding a culture of learning within and between the partnerships.
Harnessing the best available evidence about what works in improving outcomes for children.
Sharing the partnerships' experiences in creating innovative services far and wide, so that others working in early childhood development or place-based systems change can benefit.
Sign-up to join our mailing list