Lambeth Early Action Partnership: the Covid-19 response so far
Lambeth Early Action Partnership: the Covid-19 response so far
Emily Hamblin, Social & Emotional Development Strand Lead at LEAP, reflects on how the programme has adapted to support families and services in Lambeth.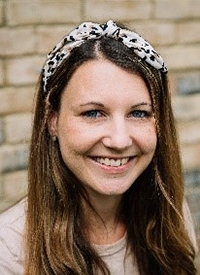 Practically overnight, Covid-19 forced radical changes on public services and voluntary and community organisations – including those that make up Lambeth Early Action Partnership (LEAP).
For many months, LEAP staff, practitioners and volunteers were in crisis-response mode. Finally, in January we had a chance to pause and reflect, reviewing the challenges we'd faced and how we'd handled them.
The Covid-19 crisis has had, and will continue to have, a significant adverse effect on children age 0–3 and their families. It has had a disproportionately negative effect on groups that faced disadvantages before the pandemic – including many of the families that LEAP supports.
I'm not only referring to the likelihood of severe illness or death from Covid-19. The impact on family finances, mental health, home-learning environments for children, access to quality outdoor spaces and risk of exposure to traumatic experiences have all been more acutely felt. This has been widely documented at a national level and is consistent with insights from the LEAP area.
In January, LEAP produced a short report looking back on our response to Covid-19 so far. It showed us what we'd achieved while juggling many demands and stresses. We identified 5 areas of LEAP's response: continuing and adapting services, including equipping LEAP services for digital delivery; financially supporting providers; communicating with families; developing new initiatives; and research and knowledge-sharing.
Monitoring the situation in Lambeth has helped us to identify gaps, allowing us to add value to the wider Covid-19 response. This has involved asking parents what their families need and supporting our Parent Champion volunteers. Parent Champions are embedded within the LEAP community and uniquely placed to connect families with resources, services and activities. One volunteer fed back about LEAP's signposting in the community:
'Two mums were successful with Thames Water discounts and three mums and a dad got appointments with Lambeth talking therapy. A carer got support from school about borrowing a laptop from school for their son.'
Working together with local partners has also been crucial. For example, Lambeth has a strong culture of community action around food. The Healthy Living Platform (HLP), a LEAP-funded organisation, plays an instrumental role in this area. We backed HLP's leadership of the borough's emergency food response.
The first lockdown had deprived parents with new babies of contact with services and social visitors who might have come bearing food. In response to this, we funded HLP to deliver a postnatal meal-delivery service. We also provided activity packs in food parcels distributed by children's centres, making the most of limited face-to-face interactions between families, professionals and volunteers.
There have been successes and benefits in providing one-to-one support and group activities virtually, but this hasn't been easy for either professionals or families. Face-to-face interactions are irreplaceable, especially with the families we most want to reach who may have had negative experiences with services, find them difficult to access or face challenges best addressed in person with a trusted supporter.
Late last year, we launched our Winter With Us campaign, acutely aware of how tough the season might be for many LEAP families. Huge efforts were made to provide encouragement and hope while signposting to the support available. It was gratifying to see that hundreds of people watched our video and that parents shared tips with each other. But it was hard not to be more physically present with the community during such a bleak winter.
We're now excited and relieved to be resuming more face-to-face activities. Personally, I'm looking forward to returning to the children's centre in which LEAP is based, hearing families enjoying our new garden as I work.
The effects and aftermath of this pandemic will likely shape life in Lambeth for years to come, including the local economy, and the local public and voluntary sectors. To varying extents, it will therefore shape the futures of children in our community.
The impact on families is concerning, especially where there are safeguarding risks. But we have also seen a huge mobilisation of people supporting each other, valuing their communities and surroundings, and speaking up about inequalities.
We will keep reviewing and adapting to the long-term effects of Covid-19. We are committed to ensuring the best start in life for young children born and developing in this 'new normal'.
Emily Hamblin is Social & Emotional Development Strand Lead at LEAP
About A Better Start
A Better Start is a ten-year (2015-2025), £215 million programme set-up by The National Lottery Community Fund, the largest funder of community activity in the UK. Five A Better Start partnerships based in Blackpool, Bradford, Lambeth, Nottingham and Southend are supporting families to give their babies and very young children the best possible start in life. Working with local parents, the A Better Start partnerships are developing and testing ways to improve their children's diet and nutrition, social and emotional development, and speech, language and communication.
The work of the programme is grounded in scientific evidence and research. A Better Start is place-based and enabling systems change. It aims to improve the way that organisations work together and with families to shift attitudes and spending towards preventing problems that can start in early life. It is one of five major programmes set up by The National Lottery Community Fund to test and learn from new approaches to designing services which aim to make people's lives healthier and happier
The National Children's Bureau is coordinating an ambitious programme of shared learning for A Better Start, disseminating the partnerships' experiences in creating innovative services far and wide, so that others working in early childhood development or place-based systems change can benefit.
Sign-up to join our mailing list.