Building trust with mums and their babies through healthy meal deliveries
Building trust with mums and their babies through healthy meal deliveries
Liza Ctori, LEAP's Community and Environmental Health Officer, describes how a healthy meals-on-wheels service has been helping families with newborns during the pandemic, and presents the key findings from the work, unexpected benefits and how she intends to increase the scheme's impact.
"The food is delicious, and well needed as I just can't seem to cook anything healthy! The nappies you sent last the week too. Thanks so much again."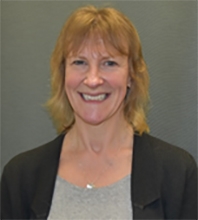 The Healthy Living Platform (HLP) has been providing vegetable-based, ready-cooked meals to LEAP families since the start of lockdown.
But after consulting various health professionals, including midwives, we decided to set up an additional scheme for newborns, calling it our Postnatal Meal Offer.
Why offer a postnatal meal service?
Covid-19 has made life more challenging for everyone, particularly mothers with new babies. Social restrictions can mean they get less support from family and friends. Similarly, the virus has limited key services, such as midwifery and health visits, to virtual/remote check-ups. And hospitals are discharging mothers quicker than before.
All these factors can add up to families feeling more isolated and less able to support themselves. HLP found that getting meals to these families was a great way to provide other essentials to them too – keeping them connected to other key services.
For example, other agencies have been adding items to the meal delivery. They've donated essentials like nappies, wipes and baby clothes. A local charity called the Play and Learn Café has donated play sets, including sensory toys.
What difference has it made?
At the time of writing, we have supplied more than 650 meals to women and their families. And they've been quick to voice their support for the programme:
"Thank you for this. It is just me and my baby and this is a big help as I am sometimes too tired to cook something good."
"I am very grateful for your service, thank you for your food, the texts and your support. The baby clothes are lovely."
"My mum can't come and help me so your delivery was great, thanks, and we would love to be signed up for next week, with more nappies please."
"Thank you for the lovely meal, we both really enjoyed it and we will cook with more vegetables from now on. It is such an amazing scheme."
The feedback suggests that families are enjoying eating more vegetables, although it's too early to draw conclusions on behaviour change. We'll be measuring impacts in the months ahead to understand the long-term benefits of the scheme.
How the offer works
Health professionals encourage women to register for the offer. LEAP has produced a leaflet to help inform midwives and health visitors about the service. LEAP's breastfeeding-support staff have also been signposting mums.
Families can register on the new baby page of HLP's website.
We cook the food twice a week at HLP's kitchen in a community hall in central Brixton. Volunteers then deliver the freshly cooked meals along with other baby essentials.
So far, 36 families have registered to receive the meals. They can opt out at any time and some already have, wanting to cook for themselves as the baby gets older. We have referred a number of these families to children's centres that offer vegetable bags and Alexandra Rose vouchers.
By providing regular meals, we're gaining these families' trust. This has allowed us to support them in other ways, such as referrals to breastfeeding groups, our relationships service PAIRS and children's centres for more focused help.
Challenges
Fewer families have registered than we might have expected. Possible reasons include:
Health professionals have a lot of information to pass on to the mother.
The mother has a lot to deal with when arriving home with a new baby.
Families may have issues with language barriers or accessing online resources.
Any of these issues can result in someone forgetting about the scheme or not feeling confident enough to register.
LEAP is learning a lot as we deliver this innovative scheme so here is some advice for others considering providing something similar:
Top tips
Get well organised so that food and other essentials are ready to go at the same time.
Promote the service widely and remind health professionals regularly about what is on offer.
Keep in regular contact with the families to build a trusting relationship.
Record the experiences of your service users. Resources like 'How to tell your impact story' will help you demonstrate how you make a difference.
About A Better Start
A Better Start is a ten-year (2015-2025), £215 million programme set-up by The National Lottery Community Fund, the largest funder of community activity in the UK. Five A Better Start partnerships based in Blackpool, Bradford, Lambeth, Nottingham and Southend are supporting families to give their babies and very young children the best possible start in life. Working with local parents, the A Better Start partnerships are developing and testing ways to improve their children's diet and nutrition, social and emotional development, and speech, language and communication.
The work of the programme is grounded in scientific evidence and research. A Better Start is place-based and enabling systems change. It aims to improve the way that organisations work together and with families to shift attitudes and spending towards preventing problems that can start in early life. It is one of five major programmes set up by The National Lottery Community Fund to test and learn from new approaches to designing services which aim to make people's lives healthier and happier
The National Children's Bureau is coordinating an ambitious programme of shared learning for A Better Start, disseminating the partnerships' experiences in creating innovative services far and wide, so that others working in early childhood development or place-based systems change can benefit.
Sign-up to join our mailing list.