How the Breastfeeding Peer Support project by Better Start Bradford started
How the Breastfeeding Peer Support project by Better Start Bradford started
Alison Brown, a Specialist Midwife at Better Start Bradford, and Rachel Duxbury, the Breastfeeding Support Project Manager, describe how a project to support women to breastfeed for longer came about.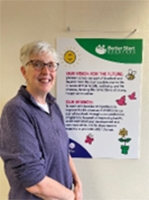 Support for breastfeeding has traditionally been offered by midwives and health visitors in statutory services, and by volunteers in third-sector organisations. A model that delivers measurable and improved outcomes, doesn't add to the work of hard-pressed NHS staff, and is also acceptable for mothers and babies has evaded implementation. This article describes an innovative Better Start Bradford project created to support an increase in breastfeeding duration based on partnership working and delivery through trained Breastfeeding Support Workers.
The need for a breastfeeding support project
Our project was designed to practically and emotionally support women and their families to breastfeed their babies for longer. In the Better Start Bradford area, approximately 70% of women will begin breastfeeding, but subsequently stop early. Most mothers nationally report that they stop before they would wish to.1
Breastfeeding is physiologically normal for babies, mothers are generally aware that breastfeeding is healthiest for their babies, and many mothers express a wish to 'try' to breastfeed. But almost all women in the Better Start Bradford area stop breastfeeding before their baby is six months old and often even earlier (our local maternity service reports breastfeeding stops for most mothers and babies in the first two weeks after birth).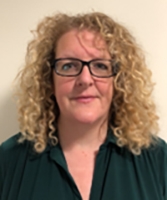 The evidence for the health cost of 'sub-optimal' breastfeeding for babies and mothers is well established and compelling in terms of physical health. When not breast-fed, babies are more likely to experience potentially life-threatening infections and require hospitalisation. There is a risk to the growth factors that support brain development. Formula-fed infants are more likely to die unexpectedly and there is a growing body of research showing they are at increased risk of obesity in later childhood and adult life.2
Breastfeeding often enhances the bonding relationship between mothers and babies, a potentially vital protective attachment which could benefit those babies where the relationship with their mother is already vulnerable.3
Supporting breastfeeding in our communities
When asked about their reasons for stopping breastfeeding most women say they lacked support. The focus of most interventions is based on peer support and health workers normally refer mothers and babies to local peer support projects for additional help with breastfeeding.
However, scientific research into volunteer peer support projects, including a systematic review, has failed to show their effectiveness in high income countries such as the United Kingdom.
Nevertheless, many women report high levels of satisfaction after accessing peer support services, so we carefully explored these factors when designing our service and concluded that standard peer support projects would not be suitable for our communities because:
They typically require families to seek out support and travel to groups to get help, which can both be significant barriers to access.
Support is accessed too late, and typically peer support projects do not have the capacity for outreach work to have an impact before mothers have stopped breastfeeding.
Standard peer support projects are not integrated with other services, often being hosted within the voluntary sector, without the integration that evidence suggests is required for effectiveness.
Peer support is unlikely to be able to offer the number of visits or contacts needed to provide an 'effective dose', to enable breastfeeding to continue.
The inverse care law suggests that scarce breastfeeding support resources could increase inequality6. For example, more informed and well-resourced women have more access to the support because they know about it, feel confident making contact, and can travel to groups.
The evidence is complicated, showing that the integration of systems of support with community-based help are needed to sustain breastfeeding.7 Breastfeeding is a complex behaviour that cannot simply be sustained by stand-alone projects such as volunteer support and baby cafes. Our local health visiting service has Baby Friendly accreditation, however, the midwifery service does not, and services experience high levels of pressure.
Research with Better Start Bradford families about breastfeeding support
We conducted small-scale outreach work to meet with parents at baby groups in our area, and we also created an online questionnaire to gather views. A local breastfeeding mum joined our service design group, alongside two of our partnership board members.
We conducted a second phase of outreach talking with 37 mums of young babies and 5 pregnant women about what support should look like and who support should come from. Their responses guided the kind of support and supporter we recommended.
Service design
Building on our research, our project was designed around the principles of complexity, personalisation and integration. It begins with practical support to learn breastfeeding skills and overcome early challenges, but also offers whole-family support to get through difficulties and understand their baby's needs better. When designing the service, we kept the following principles in mind:
We should always think about babies and what they need.
Interventions are most likely to work when initiation rates are high, so we need to begin by sustaining breastfeeding.
Breastfeeding is hard to restart after stopping so establishing lactation and the skills for early breastfeeding must be an urgent concern.
Our service must be opt-out and be a seamless part of the universal offer to Better Start Bradford families.
Relationships of trust and credibility must be the baseline and support must be reliable.
Support must be personalised and enhance self-efficacy leading to breastfeeding resilience, self-confidence, skill and an ability to get through difficulties.
The contract to deliver our breastfeeding support project was awarded to Health For All, a third sector community-based charity, whose focus is on consultation with local families to ensure the services offered reflect the goals identified by ,and relevant to, the communities served.
How the breastfeeding project works
Our project team consists of Breastfeeding Support Workers, a Senior Support Worker, a Service Manager and a Team Administrator.
All the staff have completed the UNICEF Baby Friendly Level 3 training and all the Support Workers have been trained to peer supporter level through accredited peer support training programmes including Breastfeeding LENS, La Leche League and the National Childbirth Trust. The skill mix in the team also includes doulas, a qualified counsellor, an infant sleep coach and a breastfeeding counsellor. This range of skills and knowledge means that we can support families holistically in meeting their range of needs.
Once a referral is received a support worker is assigned to the family who will make contact by telephone to introduce themselves and the service. A more detailed case history will be taken at this time and, where appropriate, a home visit will be arranged. Families are usually contacted on the day a referral is received and particular attention is paid when supporting a family to language needs, specialist knowledge in relation to complexity, and availability of the team member, to meet the needs regarding continuity. Families can be supported until their baby is 6 months old and access as many home visits as they require. Home visits can be supplemented by telephone support. The frequency and duration of support is led entirely by families, whose needs vary, enabling the team to be responsive and family centered. Our central ethos is to support breastfeeding families in the way that they choose, for as long as they choose, in a location of their choice.
We are constantly learning from and responding to feedback from our families. As a result of this, we set up a breast pump loan scheme last year, offering free use of our hospital grade pumps for up to four weeks. This ensures families receive one-to-one support in the use of the pump, reduces the risk of an over-reliance on expressing, and helps re-establish feeding directly from the breast as early as possible.
Collaboration and co-operation
Since the very start of the project, we have worked very hard to collaborate with midwives and health visitors to provide a joined-up, seamless service. What we offer is now embedded within the statutory service offer in the district and we work alongside many midwives and health visitors across the Better Start Bradford area.
We have established a group made up of infant feeding leads from all the local services which meets monthly to address challenges, share good practice and consider further innovations in the way we support breastfeeding families more widely. We also work collaboratively with our colleagues in other Better Start Bradford projects, most commonly the Bradford Doulas project, HENRY and the Perinatal Support Service.
We are fortunate to be able to spend time with families and, as we develop an understanding of the challenges they face, have made referrals to other organisations such as local food banks and Bradford Baby Bank, to support families with their basic needs.
Conclusion
The breastfeeding support team is the first of its kind in Bradford, offering 1:1 home visiting six days a week. The service is responsive to the needs of families, often being able to visit on the same day a referral is received. Our team members can communicate in a variety of languages which ensures that families are able to fully express their experiences and understand the support offered.
Overwhelmingly, families have told us that having a personal visit, at home, from a skilled support worker has given them the opportunity to express their concerns and issues with breastfeeding and wider challenges, in a non-judgmental and safe environment. The ability to influence the frequency of contact and the knowledge that the team are easily accessible by telephone six days a week has provided reassurance and has helped to reduce anxiety about breastfeeding and early parenting where statutory services have proved difficult to access.
Combinations of systems for breastfeeding support are required for support to be effective. We have access to a high-quality systematic review about the baseline of support required to increase duration of breastfeeding for healthy term infants. Now we need the willingness, creativity and passion to deliver projects like the one described here. This relies on our ability to collaborate with organisations outside the NHS as services remain under pressure. The project began work in 2018, and since that time over 1,800 breastfeeding families have been supported.
Some feedback from parents who have used the service:
"Breastfeeding is going really well and I highly recommended yourself to my health visitor as I gave up on breastfeeding, but you came out and really helped me. Thank you once again for your support."
"I didn't know a service like this existed and I can't believe you were able to see me so quickly – and on a Saturday. I was very anxious and worried and feel much more reassured. I know I can contact you again when I next need help."
"Thank you for all your help. You have helped me so much. Not just with breastfeeding but with helping to make up a formula bottle, for referring me to other services, for helping me contact my GP and for giving me donated items such as a breastfeeding pillow, baby clothes and a baby blanket after some of our things were stolen. It has helped to know I can text you when I need help."
"It has really helped to have someone to come and visit me as the midwives seem so busy and don't have the time to spend time helping me get things right and I don't want to bother them. My support worker has been really easy to talk to and is available when I need her."
Case study
Sadia was referred into the Breastfeeding Support Service by the Perinatal Project Co-ordinators based on the postnatal wards. At seven days post-partum, Sadia was exclusively breastfeeding but finding things very hard. She was an asylum seeker unable to speak English and had been placed in temporary housing with her husband. A breastfeeding support worker who could offer support in Sadia's own language visited her at home to discuss the breastfeeding difficulties Sadia had faced. It became evident, on observing a feed, that Sadia was in a lot of pain, had been dreading feeds and felt she could no longer continue. The pain, along with her distress had meant that positioning and attachment of the baby were sub-optimal and damage to the nipple tissue had occurred.
Sadia was visited by a senior breastfeeding support worker from the team who referred her to a GP for review and to the Infant Feeding Lead at the maternity unit for assessment of a suspected posterior tongue tie. Sadia and her baby were subsequently prescribed antibiotics for infection of the nipple tissue by their GP and a further visit was carried out by a breastfeeding support worker to help Sadia maintain breastfeeding whilst her breast and nipple tissue healed.
Sadia's baby was assessed by the Infant Feeding Lead and found to have a posterior tongue tie which, after discussion and consent from both parents, was divided during the same appointment.
The breastfeeding support worker supported Sadia through the first early days following the tongue tie division and now reports that Sadia's nipple tissue has healed, she is no longer in any pain, feels confident and relaxed in feeding her baby and now plans to continue to breastfeed for up to two years.
References
1 Royal College of Midwives. Infant Feeding – Supporting Parent Choice. RCM. 2014
2 As above 1
3 UNICEF. Breastfeeding and Relationship Building – A Workbook. Available at:
https://www.unicef.org.uk/babyfriendly/baby-friendly-resources/training-resources/breastfeeding-and-relationship-building-a-workshop/
4 Gavine A, Shinell SC, Buchanan P. Support for healthy breastfeeding mothers with healthy term babies. Cochrane Library of Systematic Reviews. 2022. Issue No 10. Art No:CD001141.
5 As above 3
6 As above 4
7 As above 4

About A Better Start
A Better Start is a ten-year (2015-2025), £215 million programme set-up by The National Lottery Community Fund, the largest funder of community activity in the UK.
Five A Better Start partnerships based in Blackpool, Bradford, Lambeth, Nottingham and Southend are supporting families to give their babies and very young children the best possible start in life. Working with local parents, the A Better Start partnerships are developing and testing ways to improve their children's diet and nutrition, social and emotional development, and speech, language and communication.
The work of the programme is grounded in scientific evidence and research. A Better Start is place-based and enabling systems change. It aims to improve the way that organisations work together and with families to shift attitudes and spending towards preventing problems that can start in early life. It is one of five major programmes set up by The National Lottery Community Fund to test and learn from new approaches to designing services which aim to make people's lives healthier and happier
The National Children's Bureau is coordinating an ambitious programme of shared learning for A Better Start, disseminating the partnerships' experiences in creating innovative services far and wide, so that others working in early childhood development or place-based systems change can benefit.
Sign-up to join our mailing list
Visit the A Better Start website to find out more.