How Blackpool Better Start are engaging families in an activity funding scheme
How Blackpool Better Start are engaging families in an activity funding scheme
Jo Smith, Community Engagement officer at the Blackpool Centre for Early Child Development lifts the lid on a project to involve local families in a grassroots funding scheme.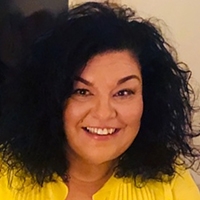 This month we are relaunching a scheme to families to find out what activities they would like Blackpool Better Start to fund in their local community. This scheme has existed since the project launched seven years ago but due to the pandemic, it has been put on hold for the past two years.
The premise is that parents make suggestions and 'vote' for what they'd like to see in their local Family Hub or community venue. These suggestions are then taken to a panel of Community Champions who make decisions on which suggestions receive the funding from Blackpool Better Start.
In the past, this scheme has met challenges and hasn't always achieved what we've wanted it to. For instance, we've found that parents only suggest activities that they've experienced before, and due to their circumstances, this has meant we've received the same suggestions again and again.
We have also noticed that engagement in the scheme has dropped, and we were looking to breathe some new life into the scheme and help generate more interest and enthusiasm from the community.
Following a meeting with the comms team, it was decided that the scheme needed a new name, a new identity and a new process for gathering votes, and the team set to work on bringing this to reality.
The scheme was called 'The Community Engagement and Activity programme' and then 'Participatory Budget'. Both were designed to support the development of a strong coproduction relationship between parents, the parents' forum and the children's centre. They would work together to create a range of activities that offered developmental play and learning experiences for babies, young children, parents and families and in turn increase access to children's centre services.
We didn't feel that either of these names really explained the initiative and would perhaps confuse parents and therefore put them off from engaging. After a team brainstorming, the new name of 'Parent Ideas Factory' was agreed, and a new logo, style and strapline were developed.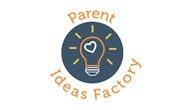 While the new branding and name had approval from the team internally, it was important to also get input from the community, so the concept was presented to the Community Champions panel. Once this was agreed, we decided to do some research with the wider community before developing the communications campaign further.
Historically, one of the main challenges of this scheme is that families tend to make the same activity suggestions - based on their own experiences - and they lacked new inspiration. We've found that families only really know what they know, and we needed a device to help them see what else could be available to them.
A survey of suggested activities was created and sent out to a parent database of over 1,000 local families. In total, we received 98 responses and the results were surprising but really encouraging. For example, 74% of parents reported that they would like to take part in practical activities such as crafts and cooking; 66% would like to take part in a physical activity such as a fitness class and walking group; and 55% would like to join a coffee morning or 'natter' group.
The findings for children's activities were also very encouraging: 90% of parents would like their children to take part in creative activities such as pottery painting or sand art; 84% voted for physical activities such as swimming or ballet classes; and 80% would like to take their children on a visit to a local attraction such as Blackpool Zoo or the Sea life Centre.
Using this feedback, an animation was created for social media that highlighted these ideas for parents. The animation featured a factory and explained the process of how parents could vote for their suggestions online or by visiting a Family Hub or library. The animation was scripted using very simple and engaging language and uses the suggestions that received the highest feedback from the survey.

The animation launched on Facebook and Twitter in mid-June and directed families to a webpage where more detail could be found, also where the voting form was hosted www.blackpoolbetterstart.org.uk/pif.
Training has been given to the Family Hubs staff and Community Connectors to encourage conversations with families about how they can get involved with the Parent Ideas Factory, and a training course with wider early years professionals is planned, to help raise awareness of the scheme.
It's early days but we are seeing increasing numbers of families contributing, and we are very excited to take the votes to the first Community Champions panel and agree what activities we can fund for families in Blackpool.
About A Better Start
A Better Start is the ten-year (2015-2025), £215 million programme set-up by The National Lottery Community Fund, the largest funder of community activity in the UK.
Five A Better Start partnerships based in Blackpool, Bradford, Lambeth, Nottingham, and Southend are supporting families to give their babies and very young children the best possible start in life. Working with local parents, the A Better Start partnerships are developing and testing ways to improve their children's diet and nutrition, social and emotional development, and speech, language, and communication.
The work of the programme is grounded in scientific evidence and research. A Better Start is place-based and enabling systems change. It aims to improve the way that organisations work together and with families to shift attitudes and spending towards preventing problems that can start in early life. A Better Start is one of five major programmes set up by The National Lottery Community Fund to test and learn from new approaches to designing services which aim to make people's lives healthier and happier.
The National Children's Bureau is designing and delivering an ambitious programme of shared learning and development support for A Better Start, working within, across and beyond the five partnership areas. The programme is funded by The National Lottery Community Fund using funds raised by National Lottery players.
Our aim is to amplify the impact of A Better Start by:
Embedding a culture of learning within and between the partnerships.
Harnessing the best available evidence about what works in improving outcomes for children.
Sharing the partnerships' experiences in creating innovative services far and wide, so that others working in early childhood development or place-based systems change can benefit.
Sign-up to join our mailing list