Dame Andrea Leadsom visits Blackpool Better Start
Dame Andrea Leadsom visits Blackpool Better Start
Clare Law, Director of Blackpool Centre for Early Child Development, describes a visit by Dame Andrea Leadsom MP to Blackpool Better Start and how it provided a chance to showcase the programme's approach.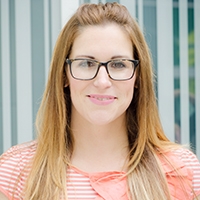 Almost a year to the day after the publication of the Government's 'The best start for life: a vision for the 1,001 critical days', it was a pleasure to welcome Dame Andrea Leadsom to Blackpool.
As the MP leading the strategy on early years child development, this was a fantastic opportunity to showcase the A Better Start programme and invite local strategic leaders to join a roundtable discussion, sharing reflections on our collective approach to improve the lives of our youngest children and their families.
The visit was structured so that Dame Andrea could meet and speak to Blackpool families at a local community hub, with the visit taking place during 'Literacy Week'. The particular event was themed around 'The Gruffalo' by Julia Donaldson, and included a story-trail, mud painting and rhymes and singing. Ten families attended and enjoyed the woodland-themed activities led by our wonderful early years team.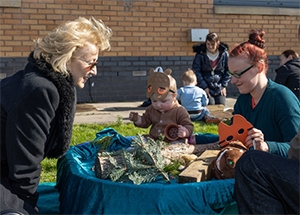 The visit also included an opportunity to see a community consultation take place, demonstrating how A Better Start has co-production at the heart of everything it does.
Families who attended the Gruffalo event took part in the activity to help us build an understanding of what communities in Blackpool feel is important for babies and young children.
Dame Andrea heard how the responses from families help us to understand what parents see as the priorities for children in Blackpool, what effect our work may have had on them and to help us more effectively design services going forward.
While it was fantastic to be able to show Dame Andrea and her team a small insight into the community work we do, it was also critical to discuss with her the challenges faced by our sector, and how our partnership working has provided solutions to many of these issues.
The roundtable discussion that followed included representatives from the Local Authority, the NHS and the NSPCC, and discussed and explored hot topics including health visiting, mental health services and generating evidence. It was striking how passionate the Blackpool workforce and our local leaders are about the innovation and learning that's happening in the early years sector locally, and it was a privilege to be part of such a rich and lively discussion.
After the visit, it was great to hear that Dame Andrea had really valued her time with us. She said: "Blackpool's Better Start Project is committed to supporting babies and their families in every way they can. I was delighted to meet parents with their babies to hear about their experiences, as well as to discuss with the early years workforce their ambitions for continuous improvement. Their advice and ideas will be incredibly useful as we roll out the Best Start for Life across England."
Now is the optimum time to capitalise on the focus on babies and young children in government. We will continue supporting Dame Andrea in the implementation of Best Start for Life by sharing our learning and by influencing policy and practice across the country.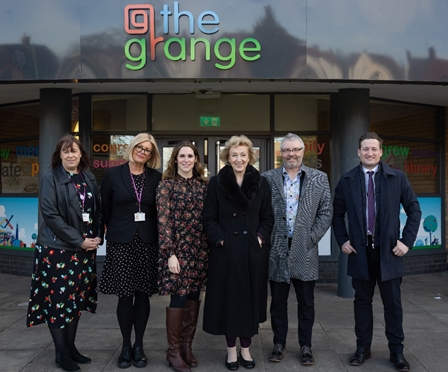 About A Better Start
A Better Start is the ten-year (2015-2025), £215 million programme set-up by The National Lottery Community Fund, the largest funder of community activity in the UK.
Five A Better Start partnerships based in Blackpool, Bradford, Lambeth, Nottingham, and Southend are supporting families to give their babies and very young children the best possible start in life. Working with local parents, the A Better Start partnerships are developing and testing ways to improve their children's diet and nutrition, social and emotional development, and speech, language, and communication.
The work of the programme is grounded in scientific evidence and research. A Better Start is place-based and enabling systems change. It aims to improve the way that organisations work together and with families to shift attitudes and spending towards preventing problems that can start in early life. A Better Start is one of five major programmes set up by The National Lottery Community Fund to test and learn from new approaches to designing services which aim to make people's lives healthier and happier.
The National Children's Bureau is designing and delivering an ambitious programme of shared learning and development support for A Better Start, working within, across and beyond the five partnership areas. The programme is funded by The National Lottery Community Fund using funds raised by National Lottery players.
Our aim is to amplify the impact of A Better Start by:
Embedding a culture of learning within and between the partnerships.
Harnessing the best available evidence about what works in improving outcomes for children.
Sharing the partnerships' experiences in creating innovative services far and wide, so that others working in early childhood development or place-based systems change can benefit.
Sign-up to join our mailing list.