Better Start Bradford bringing MECSH to the Bradford District
Better Start Bradford bringing MECSH to the Bradford District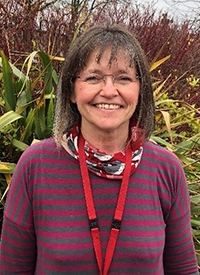 Edwina Linton, Better Start Bradford's MECSH project lead, who co-ordinated the development and introduction of the Australian MECSH model in Bradford, discusses the challenges and benefits of this programme for families.
The Maternal Early Childhood Sustained Home-visiting (MECSH) programme is a parenting programme originally developed in Australia for families at risk of poorer maternal and child health and development outcomes.
Better Start Bradford brought MECSH to Bradford and funded the initial trial of the programme. It is now being rolled out across the Bradford District by the Bradford District Care NHS Foundation Trust who have adopted it as their model for Health Visiting.
Better Start Bradford adapted the Australian model and it has been successfully delivered by the Health Visiting team in the Better Start Bradford/Bradford East areas. The MECSH model uses a preventative and early intervention approach and works with vulnerable families who may need extra parenting support after their baby is born.
The development and introduction of the Australian MECSH model in Bradford started with a one-year pilot in the Better Start Bradford area in 2021. The programme now being rolled out to be delivered by Health Visiting teams across the Bradford district, as of August 2023.
Tell us about MECSH and the benefits for families who do the programme?
The MECSH programme is delivered by Health Visitors in the family home and provides professional parenting support for the family as their baby grows and develops. There are 25 visits by a Health Visitor in total - three before baby is born and 22 after. The visits are by the same Health Visitor, wherever possible, and are more regular within the first six weeks after baby is born and then more spaced out until baby is two.
The benefit of more regular contact at the start is pivotal for the family to develop a close confident relationship and to build up trust with their Health Visitor. Once this relationship has been formed, we have found families start opening up to their Health Visitor and tell them things that may have traumatised them in the past and could potentially affect their parenting. These revelations can enable the Health Visitors to help the family with techniques, mechanisms and linking to other support to ease the risk of the past traumas affecting the way they parent.
The MECSH model of support also follows a structured pathway for the family and covers parenting subjects such as: learning to communicate, strengthening their relationship with their baby, baby's oral health and healthy nutrition and exercise. There are fabulous resources to assist the practitioner in delivering the different modules.
The added benefit of continued support and home-visiting is that the babies also get to know and feel safe with the Health Visitor and the Health Visitors can also pick up on any changes. For example, if they see signs of teeth coming through, they may have discussed what to do when you see teeth erupting as anticipatory guidance some time before, but they could then reinforce this and share the oral health resources at that specific time and show the family how to brush baby's first tooth, making the programme responsive to need.
We also deliver MECSH training to staff nurses and nursery nurses in Bradford. They have all the resources they need to support the families who may not have been recruited onto the MECSH programme itself; this is called the 'spillover effect' of MECSH. They can then give added support and information to families around helping their child learn to communicate, how to help their child have good oral health, nutrition and exercise and how to build a good relationship with their child. This can be shared at routine reviews, but also ad hoc contacts such as in clinics or if families phone for advice. This shows how the information built into the programme can have a wider impact with families.
How challenging was it bringing MECSH to Bradford from Australia?
It was quite challenging, but also very exciting. I used to work for the Family Nurse Partnership, who also used a preventative and early intervention model and the MECSH model very much aligned with this approach.
The main challenge at the start was ensuring we understood the Australian versions of the MECSH manual and how the instructions would fit with the Bradford health visiting delivery model. As MECSH is a licensed programme I had to keep liaising with the MECSH consultants in England and the team in Australia to ensure that we were adhering to the identified aspects in the license which includes specific data which needs collecting and sending to Australia to monitor the quality of the programme we are delivering. The time difference between Bradford and Australia and arranging meetings took some getting used to!
The other additional challenge was training Health Visitors to be able to deliver the programme in the middle of the Covid-19 pandemic. Challenges around training staff and then the conundrum of not being able to conduct home-visiting, trying to establish relationships with families wearing a face mask, staff sickness due to Covid-19 and trying to ensure continuity of the same health visitor wasn't always possible – we really were up against it when the pilot started, but we got through.
What lessons have you learned so far in the last two years of delivering MECSH?
There have certainly been many lessons that we have learned along the way. Feedback from staff highlighted that the theory element was a lot to process in just two days. So, the first thing we had to adapt was the length of the training from two days to three days. They told us that there was so much 'theory' to take in that it would help if there were more practical and visual exercises to help support the theory. We therefore incorporated more practical exercises and increased the training to an extra day, which has worked really well, and as a result we have received some great feedback from participants. It has also enabled staff to have more time to look at all the great resources, so they feel more confident to deliver them.
Participants are also required to do two e-learning modules prior to attending the in-person training, but we were finding due to their work capacity and also some issues with logging into the MECSH e-learning site, the majority of participants were not completing these modules. We therefore put an in-person 'Introduction to MECSH' session where the e-modules are completed and now 100% of people enter the foundation training having done the e-learning modules.
We learned that 12 months is too short a time for a pilot for MECSH as it is essentially a programme that runs over two years. The staff involved felt overwhelmed by the changes the model brought and what they deemed initially as an increased workload. Also, a year is not enough time to be invested in a new way of working, especially when you take into consideration the training, embedding the training and the time it takes to build up the trust of a family and the additional challenges the pandemic brought.
Thankfully the pilot was extended. MECSH was originally a one-year pilot running in the Better Start Bradford/Bradford East areas only from 2021 to 2022. The pilot was then extended to run for a further period of time to the end of March 2023 to enable the data report to be produced, clients to continue to receive the MECSH programme and to enable time for a decision made regarding the future of MECSH in Bradford. As of March 2023, so far over 60 staff Health Visitors, Staff Nurses and Nursery Nurses have been trained.
What is next for MECSH?
As a result of Better Start Bradford being key in trialling this programme, MECSH is now expanding geographically to cover the whole of the Bradford District and our next steps are to start training Health Visitors, staff nurses and nursery nurses across the whole district. This roll out commenced in August 2023 and will be rolled out cluster by cluster (an area that a Health Visiting team covers) to a total of four clusters.
The model is based on a therapeutic way of working and the moment when a family really opens up can be such a cathartic moment for them. Just by talking through some of their issues – it helps them to move on and release some of that trauma. You are also seeing the child in a real-life situation as you have built so much trust mutually, this enables you to tune into their stages of development and provide timely advice such as evidence-based helping them learn to communicate, oral health guidance, nutritional advice etc.
We got such positive feedback from clients and the Health Visitors from the pilot, with the Health Visitors stating that "this is how Health Visiting should be!" and commenting on "how rewarding it is to feel you are making a difference."
A mum of three, said: "I learned to trust my Health Visitor and I felt able to tell her things I didn't want to tell anyone else. She helped me bond with my baby and when she visited it wasn't just me that knew her, it was my baby and children too."
A single mum in her early twenties, commented: "I think MECSH has been really good for me as a first-time mum - it has given me lots of extra support. The same person comes to see me each time and my baby has been able to get to know her.
"I didn't get on well with my own mum when I was growing up and my Health Visitor has helped me to talk about this. I know that sometimes people who have a difficult childhood might struggle with having a baby, but this didn't happen to me - it made me more determined to be a good mum."
History of the MECSH Programme
Originally titled the Miller Early Childhood Sustained Home visiting programme, MECSH was a programme of intervention and research conducted in the Miller/Green Valley area of south-western Sydney, NSW, Australia.
The MECSH intervention and trial were funded by the Australian Research Council, Sydney South West Area Health Service, NSW Department of Community Services and NSW Department of Health. It was the first Australian randomised trial to determine the impact of a comprehensive sustained nurse home visiting programme commencing antenatally in a population group living in an area of known disadvantage.
International uptake of MECSH in the UK began in January 2013, when the programme started in service areas within Essex and Plymouth. Find out more here: MECSH at a glance.
About A Better Start
A Better Start is a ten-year (2015-2025), £215 million programme set-up by The National Lottery Community Fund, the largest funder of community activity in the UK.
Five A Better Start partnerships based in Blackpool, Bradford, Lambeth, Nottingham and Southend are supporting families to give their babies and very young children the best possible start in life. Working with local parents, the A Better Start partnerships are developing and testing ways to improve their children's diet and nutrition, social and emotional development, and speech, language and communication.
The work of the programme is grounded in scientific evidence and research. A Better Start is place-based and enabling systems change. It aims to improve the way that organisations work together and with families to shift attitudes and spending towards preventing problems that can start in early life. It is one of five major programmes set up by The National Lottery Community Fund to test and learn from new approaches to designing services which aim to make people's lives healthier and happier
The National Children's Bureau is coordinating an ambitious programme of shared learning for A Better Start, disseminating the partnerships' experiences in creating innovative services far and wide, so that others working in early childhood development or place-based systems change can benefit.
Sign-up to join our mailing list
Visit the A Better Start website to find out more.