As the funder of A Better Start, what advice would we give to others?
As the funder of A Better Start, what advice would we give to others?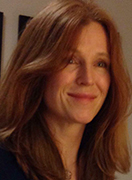 Whenever I'm asked what I've learned during my time on A Better Start I always seem to pause; and it's not because I'm trying to think of something, it's because there is just so much that it's hard sometimes to know where to start!
A Better Start is ambitious: running for 10 years with the aim to improve outcomes for babies and very young children living in our five local areas. A key driver for the programme was the WHO Commission on the Social Determinants of Health (Marmot, 2008), which recognised pregnancy and early childhood as a crucial window of opportunity and made 'giving children the best possible start in life' a priority for tackling inequality.
It's a substantial investment, designed to change systems and underwrite the cost of transition to a more prevention-focussed, joined-up approach to service delivery. It also recognises that improving outcomes for children in their earliest years needs to move beyond service delivery to create a whole environment in which they can flourish. One where their nutritional needs are met; that supports them to have good social and emotional and language and communication development; and that acknowledges children thrive when parents and carers have the support they need.
A Better Start aims to find out how to do this, using existing evidence of what works wherever possible and adapting it for the local context. We are learning on our way forwards.
So here I am, just over four years in. The set-up phase is complete, and our five partnerships are moving from implementation into full delivery. What would I tell someone who wanted to do something similar?
Parents and community members as equal partners
The first is how incredibly valuable it has been to have parents and members of the local community involved as equal partners in every aspect of the local programmes. They sit on partnership boards; participate actively in service design; volunteer– often to help other families in their communities; and attend the events, courses and services that are on offer. Along with being hugely generous with their time, they bring to the discussion a unique perspective. Over and again they have helped to shine a light on the root cause of a problem or bring the best solution to the surface, as well as holding people to account so the money being spent is spent effectively.
Developing leadership
It's important also to recognise that it takes time to nurture the relationships needed for co-production to work well and it's not easy. The practicalities involved in setting up and implementing a multi-sector, multi-system, place-based programme like A Better Start also need time. Both elements require dedicated programme leadership and management resource to hold the vision, support partners, and drive forward transformation within what is already a volatile and constantly changing environment. Together with the partnerships, we are discovering what programme management functions and approaches are needed for this to happen well, and what model of leadership works best.
The funder as collaborator
I'm also learning about our role as the funder in a programme of this nature, which requires a different kind of relationship with our grant holders. We're alongside them over the long term, and closely engaged in the success of the programme.So, what does that look like?
Mainly it means having intelligent, informed and honest conversations. It also means finding ways to build strong collaborative learning relationships between ourselves and the partnerships. We make sure we spend lots of time with them, attending their boards and the activities they are running and looking to support them wherever we can. We also support collaboration across the five partnerships through approaches like our shared learning events, communities of practice, programme briefings and resources, and support projects like our shared campaign Big Little Moments
Learning from others
This is as much 'test and learn' for us as it is for our partnerships. We're far from having all the answers, so I need to be curious and to reach out beyond the boundaries of the programme. How have other people solved similar issues? What does existing science and evidence tell us? Who has already travelled a similar journey and what can we learn from them? What else is going on that could have a bearing on what we are trying to do? As well as drawing learning from our other work at the Fund, I am hugely grateful to the many, many people from outside our organisation who have shared their knowledge, experience, advice and support with us and our partnerships.
Ultimately, this is a programme that learns by doing. What do our successes teach us and how can we replicate them? What do our failures teach us & how can we use this to get better? Data and evidence will be key as we move forwards. Of course, it doesn't all go well – we have had many challenges and will continue to have them. This stuff is hard and sometimes the complexity of it can seem overwhelming.
Keeping our focus on children
That's when I come back to the heart of the programme. This is about doing the very best we can for babies and children. Recognising that children thrive when parents get the support they need. So, I celebrate every success, every new connection made, every piece of new research and data and every personal story that shows we are on the right track, or that shows that we aren't and helps us to do better.
About A Better Start
A Better Start is a ten-year (2015-2025), £215 million programme set-up by The National Lottery Community Fund, the largest funder of community activity in the UK. Five A Better Start partnerships based in Blackpool, Bradford, Lambeth, Nottingham and Southend are supporting families to give their babies and very young children the best possible start in life. Working with local parents, the A Better Start partnerships are developing and testing ways to improve their children's diet and nutrition, social and emotional development, and speech, language and communication. The work of the programme is grounded in scientific evidence and research. A Better Start is place-based and enabling systems change. It aims to improve the way that organisations work together and with families to shift attitudes and spending towards preventing problems that can start in early life. It is one of five major programmes set up by The National Lottery Community Fund to test and learn from new approaches to designing services which aim to make people's lives healthier and happier
The National Children's Bureau is coordinating an ambitious programme of shared learning for A Better Start, disseminating the partnerships' experiences in creating innovative services far and wide, so that others working in early childhood development or place-based systems change can benefit.
Sign-up to join our mailing list