Adopting a cross partnership approach to race health inequalities
Adopting a cross partnership approach to race health inequalities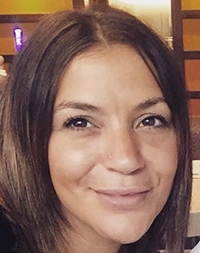 Cara Thompson, Marketing and Communication Officer, Small Steps Big Changes (SSBC) details Nottingham's first ever Race Health Inequality Summit.
Nottingham is home to a rich and wonderfully diverse populace, but it also has some of the highest levels of deprivation in the country, with health inequalities felt by many communities, particularly those that are minority ethnic.
The 2021 census shows that in the last 10 years the proportion of people of Black, Asian and minority ethnicities in Nottingham has increased from 35% to 42.7% of the total population and local data shows us that, in these communities, the gap in health inequalities is widening.
Recently I was lucky enough to secure a space at Nottingham's first ever Race Health Inequality Summit.
The event was brought together by Clive Foster (Co-Chair Place Based Partnership (PBP) health workstream) and SSBC's Donna Sherratt (in her role as Co-chair PBP Race Health Workstream), to bring system leaders from across Health, Social Care and the Community and Voluntary sectors together to agree practical and measurable solutions to issues of structural racism that have significantly impacted Nottingham's communities for generations.
The Nottingham City PBP has acknowledged that structural racism has played a part in increasing health inequalities, resulting in poor health outcomes and poor access to services for Nottingham's Black, Asian and minority ethnic communities.
While services aren't designed to create inequalities, they are often designed without looking deeper into the problem. Speakers on the day were from a wide range of different organisations, but the one thing they had in common was a shared understanding that talking and listening to communities is the only way to truly understand the problem. Nottingham's Race Health Inequalities summit was all about kick starting those conversations.
Clive Foster (Co-chair PBP Race Health Workstream) chaired and opened the event, followed by Mel Barret, (Chief Executive of Nottingham City Council), Rich Brady (PBP Programme Director) and David Johns (Deputy Director of Public Health).
From these speakers we learned about the transformations happening in Nottingham City Council (NCC); for the first time ever there are two leaders of colour and two women in the top 5% of NCC's leadership team, showing huge strides towards change; and the unfair and avoidable differences in health across Nottingham highlighting the impact of health inequalities on communities.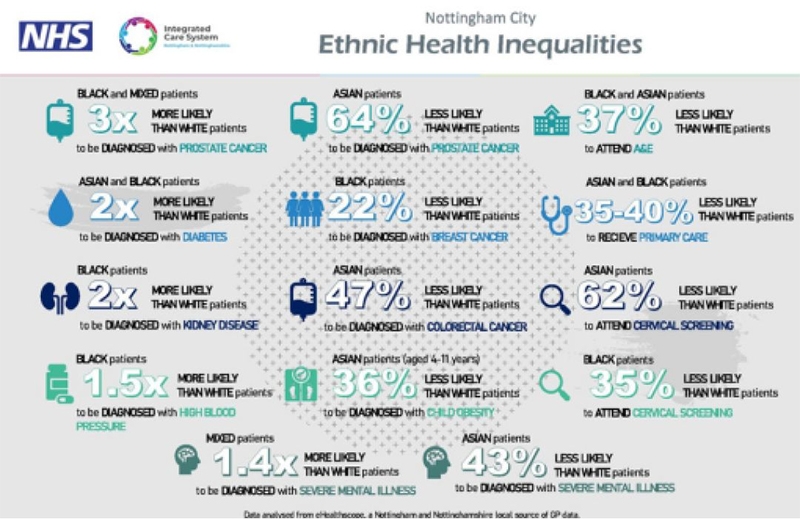 Health inequalities aren't just related to physical health, Penelope Seibert (Analyst, Nottingham Trent University) was able to share data used within services to highlight the lack of access for Black, Asian and minority ethnic communities to primary mental health support. With this focused approach into mental health disparities, she was also able to clearly show comparison of lack of access versus high numbers of acute access and detention under the mental health act for people in these communities.
The afternoon session focused on race inequalities within Maternity services, speakers such as Agnes Agyepong (CEO Global Black Maternal Health), Sharon Wallis (Director of Midwifery, Nottingham University Hospitals NHS Trust), Gemma Poole (Founder of Essential Baby Company/Midwife), Faith Gakanje and Aruna Birch (Executive Members, African Women Empowerment Forum) and Manisha Sheth (Co-Founder Support Me).
The inclusion of personal stories and local experiences provided a powerful perspective which underpinned the national picture.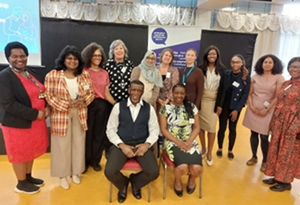 These speakers spoke about the unacceptability of avoidable deaths and long-term illness, the differences in access to care and whether communities were 'hard to reach' or 'easy to ignore'? A call to action for delegates in attendance and across the system was to make connections with communities and be the change needed.
Manisha Sheth, Faith Gakanje and Aruna Birch closed the summit by talking about the importance of providing culturally appropriate and safe information, the challenges faced by ethnic minority families and how this has led in some quarters to apathy and their work around reducing inequalities at all levels and supporting integration.
The aim of the summit was to share the work taking place locally around reducing health inequalities but also to provide an opportunity for delegates to be part of a collective step in the right direction towards making change happen by sharing their practical and measurable solutions to issues that have negatively impacted some of Nottingham's communities for generations.
For more information on the work happening in Nottingham around race health inequalities then please visit the SSBC Website or contact Donna.sherratt@nhs.net.
About A Better Start
A Better Start is a ten-year (2015-2025), £215 million programme set-up by The National Lottery Community Fund, the largest funder of community activity in the UK.
Five A Better Start partnerships based in Blackpool, Bradford, Lambeth, Nottingham and Southend are supporting families to give their babies and very young children the best possible start in life. Working with local parents, the A Better Start partnerships are developing and testing ways to improve their children's diet and nutrition, social and emotional development, and speech, language and communication.
The work of the programme is grounded in scientific evidence and research. A Better Start is place-based and enabling systems change. It aims to improve the way that organisations work together and with families to shift attitudes and spending towards preventing problems that can start in early life. It is one of five major programmes set up by The National Lottery Community Fund to test and learn from new approaches to designing services which aim to make people's lives healthier and happier
The National Children's Bureau is coordinating an ambitious programme of shared learning for A Better Start, disseminating the partnerships' experiences in creating innovative services far and wide, so that others working in early childhood development or place-based systems change can benefit.
Sign-up to join our mailing list
Visit the A Better Start website to find out more.