Connected communities
We'll support communities to connect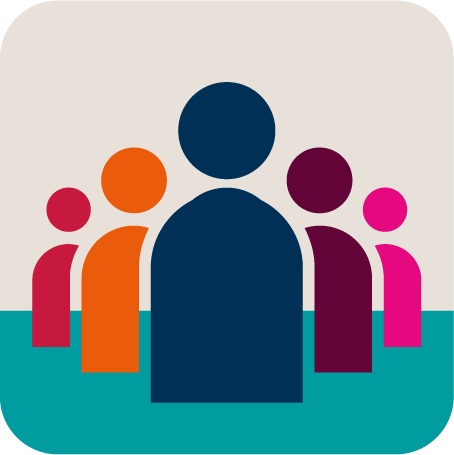 Connections with friends, neighbours and people with shared interests are integral to fulfilled, happy lives. These connections also bind communities together, helping them act and shape the future. But not all communities are set up to help people come together. Increasingly, many people feel disconnected or isolated.
We'll fund projects that:
create accessible, welcoming places, both physical and virtual, for people to meet
initiate engaging and inclusive activities that support connections within and between groups of people
enable people from all backgrounds to shape the future of their communities
cultivate an increased sense of belonging.
Watch our connected communities video
Hear from Ceridwen and Claire from Same but Different, who use visual storytelling to raise awareness of rare diseases and the impacts that they can have on individuals, their families and friends. Ceridwen and Claire discuss the importance of lived experience and the need for those who can feel isolated and lonely to find a community.

Breaking down barriers and encouraging dialogue for matters relating to health is vital. Funding from The National Lottery Community Fund has enabled us to creatively work with those who have health issues to amplify their voices and play a critical part in building awareness, improve understanding and influencing change at all levels of their community.

Ceridwen Huges, Director, Same But Different C.I.C