Communities 'Love Coventry' thanks to £1.7m in National Lottery funding
Coventry City of Culture has been awarded a further £1.3 million from The National Lottery Community Fund, the largest funder of community activity in the UK. The funding will be used to continue and expand the work of the Love Coventry programme, which takes Coventry UK City of Culture 2021 to neighbourhoods and streets right across the city.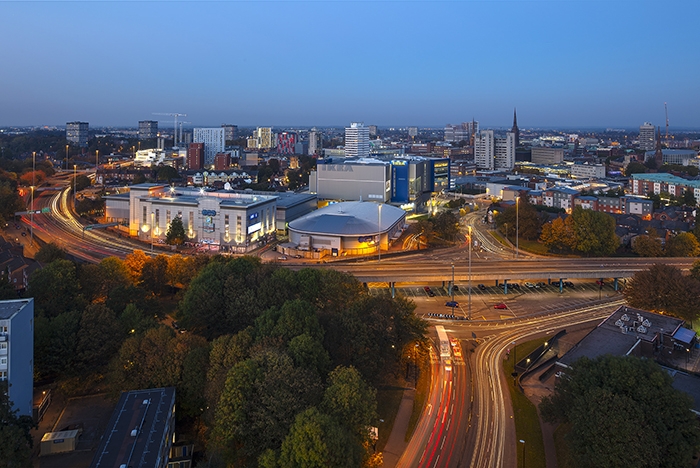 With a total of more than £1.7 million in funding from The National Lottery Community Fund, the Love Coventry programme hopes to build on work that has already been undertaken within communities in Coventry and will shine a light on local stories, bringing UK City of Culture to people's doorsteps throughout the year.
The newly named Love Coventry programme – which was previously known as 21 Streets – will call upon the people of the city to declare and share their love for Coventry whether it has been home for all of their lives, if they have only lived in the city for a short time, or if they are simply just visiting.
The Love Coventry programme has already seen incredible community participation in projects such as Window Wanderland, Abundance and Theatre Next Door, as well as the selection of eight Community Connectors from different areas across Coventry to help local communities create projects and events of their own.
The additional National Lottery funding will help to build on that success and will also see more projects get underway in the Love Coventry programme, including GENERATE; an outdoor festival in collaboration with The Albany Theatre Coventry, which will celebrate and showcase amateur theatre, youth groups, dance groups, and choirs from across the city in August 2021.
Chenine Bhathena, Creative Director of the Coventry City of Culture Trust, said: "One of our promises to the people of Coventry was to ensure that the stories and cultures of our people would be at the heart of our programme and that communities would be supported to shape and create activities and events for this special year. Love Coventry events will take place in all wards of the city, a partnership between our many different communities and artists, celebrating the creativity of all our citizens and using the landscape of our city as our stage.
"We are grateful for this fantastic support from The National Lottery Community Fund in helping us to continue to deliver on this promise through our Love Coventry programme.
"We have already seen amazing participation within our communities on projects such as Window Wanderland which helped to bring light and colour to so many areas of our city during the third lockdown. And we are excited to see so many more festivals, events and activities taking place in unexpected spaces and places in the next year.
"After the challenging times of the pandemic, we are excited to support citizens to develop and deliver a joyful celebration and to enable them to declare their love for their city."
The National Lottery Community Fund distributes money raised by National Lottery players for good causes.
Nicola Thurbon, Senior Head of Regional Funding for the Midlands at The National Lottery Community Fund, said: "This past year has been incredibly difficult for communities across the UK, but projects such as 'Love Coventry' will play a vital role in supporting the people of Coventry to come together and showcase the incredible talent that exists within the city.
"Thanks to National Lottery players, £30 million is raised each week for good causes throughout the UK and we are able to support the Coventry City of Culture Trust to bring the programme to life. Communities are at the heart of our cities, towns, and villages and seeing local people come together and create projects that matter to them will not only boost spirits, but also shine a light on the difference our communities can really make."