£2m National Lottery funding supports people most affected by the pandemic in Northern Ireland
People across Northern Ireland most affected by the pandemic are set to be supported thanks to an announcement today of grants to the value of £2,365,010 by The National Lottery Community Fund. Organisations helping young people in care, isolated older people, those struggling with poverty and minority communities are sharing the money, with awards ranging from £1,600 to half a million pounds. Please click below to download a full list of grants awarded.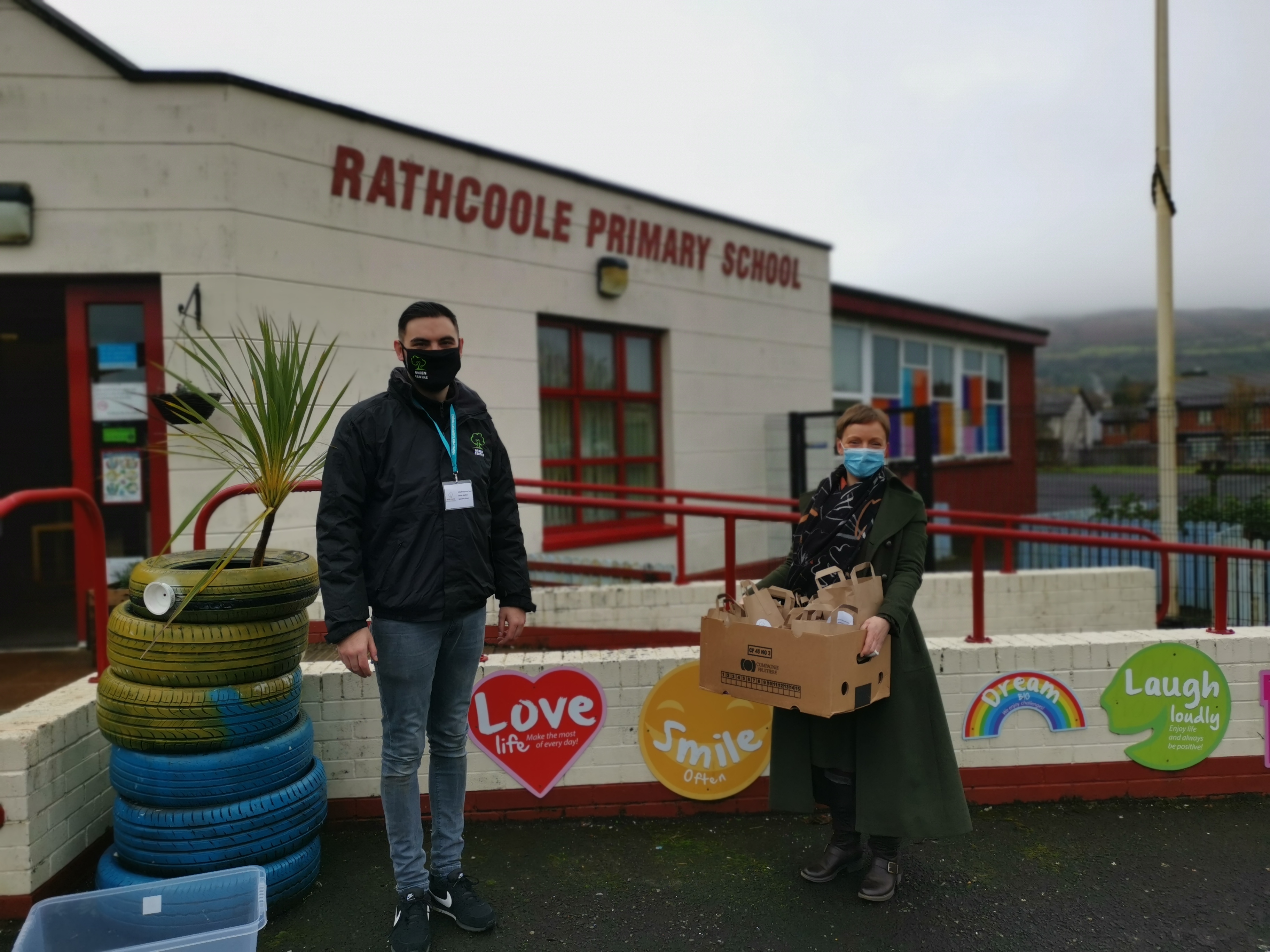 Voice of Young People in Care (VOYPIC) has been awarded £499,595 to support care experienced young people whose wellbeing and opportunities have been badly hit by the pandemic. Research they carried out with Queen's University showed that delays in decision making made leaving care more challenging, that young people had less informal support networks and that poor mental health was a big issue.
Caoimhe Coyle, Area Manager at VOYPIC explained: "The pandemic had a huge impact, particularly on young care leavers aged 16 to 25 years old. We heard from a young woman who didn't know when, how or where she would be moving to, right up until the day of her 18th birthday.
"Many of these young people who have left care during the pandemic have found themselves living alone, so social isolation is a big issue. This funding from the National Lottery Community Fund couldn't have come at a better time and will allow us to directly support care experienced young people, providing much needed advocacy, coaching and community support networks in their local areas."
Seventeen-year-old Maddison, a care experienced young person who is now a Young Leader in VOYPIC said: "I got involved in VOYPIC to have my voice heard. I am really pleased that this funding will allow them to support many other people like me, helping them to become leaders in their communities. I can't wait to get started on our first project."
Another group benefitting from National Lottery funding, are older people who have been cut off from friends and family because of COVID-19. Clanmil Housing Association Limited is using a £9,990 grant to provide digital equipment and training so tenants across Northern Ireland can stay connected and take part in online events.
Claire Darby, Senior Engagement Officer at Clanmil Housing, said: "We are delighted to receive this funding from The National Lottery Community Fund. It's so important that our tenants don't feel excluded as a result of not having the equipment or digital skills. This funding will help support tenants who want to get involved, have their say and help shape our services. Thank you."
The Breen Centre in Ballymoney is also using a £9,994 grant to support local people in need. 
Darran Wallace, Project Coordinator at the Breen Centre, said: "Our volunteers are currently delivering food parcels to community groups, schools and individuals who have been impacted by the pandemic, helping them practically as well as keeping them connected to their community. We would like to thank National Lottery players for their continued support in making funds like these available."  
Mandarin Speakers Association Derry is using a £9,600 grant to promote diversity by making the Chinese identity more visible, through being expressed locally and positively. The project will organise cultural events and celebrate cultural traditions.
Yang Zhou, Chairperson of Mandarin Speakers Association Derry, said: "Our group is very grateful for the grant from The National Lottery Community Fund. This will allow our community to connect and let us share our culture with local people and connect our communities, to benefit all."
National Lottery players raise around £30 million every week across the UK for good causes like these. The vast majority of grants awarded are for smaller amounts of under £10,000, going to the heart of communities to make a big difference.
Kate Beggs, Northern Ireland Director of The National Lottery Community Fund, said: "It's great to see such a variety of projects being funded to help people as they continue to be affected by the pandemic.
"We know that even a small amount of money can really change lives. All of these groups are rising to the challenges of COVID-19, supporting wellbeing now and in the future.
"People know best what is needed in their area and we want to talk to anyone who has an idea or wants more information on funding to support their community.
"National Lottery players can be proud to know that the money they raise is making such a difference across Northern Ireland."
If you would like to talk about an idea you have or applying for funding, please phone The National Lottery Community Fund on 028 4378 0003 or email enquiries.ni@tnlcommunityfund.org.uk. Visit: www.tnlcommunityfund.org.uk/funding/northern-ireland.
Click here to download a full list of grants awarded
National Lottery Awards for All Northern Ireland
A quick way to apply for smaller amounts of funding between £300 and £10,000.
People and Communities
A larger amount of funding (between £10,001 and £500,000) for projects working with your community – whether that's a community living in the same area, or people with similar interests or life experiences.
Empowering Young People
A larger amount of funding (between £10,001 and £500,000) for projects that work with young people (between the ages of 8 and 25) to face and overcome challenges.