National Lottery £3.3 million helps connect communities across Scotland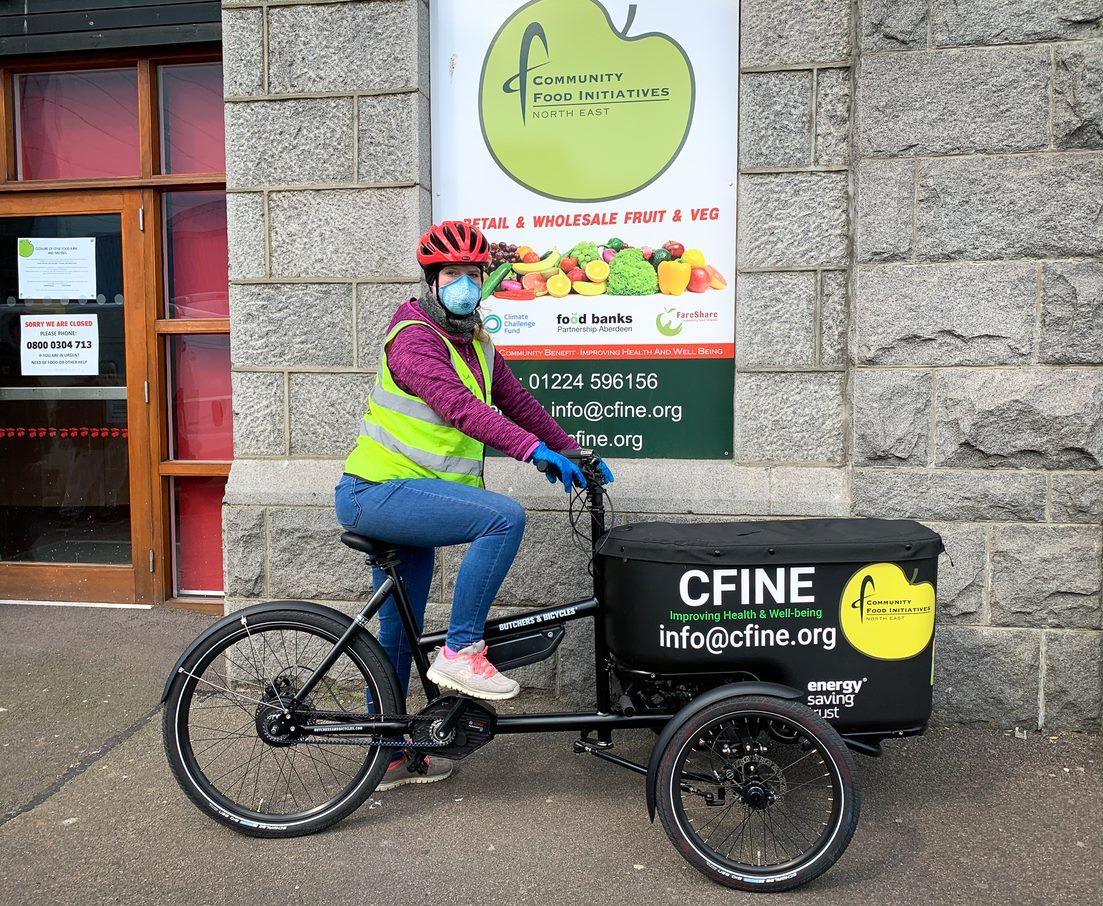 Over £3.3m of National Lottery funding is today (THURSDAY 28 MAY) being shared by 282 groups across Scotland. As the COVID-19 crisis impacts communities, many of the charities and voluntary groups receiving awards are providing support and advice to people and communities who need it the most. 
See full list of awards from The National Lottery Community Fund, by local authority, here. 
Thanks to an award of £442,309, Home-Start Renfrewshire and Inverclyde can now extend their successful home-visiting service for young families who may struggle as they become parents. Social distancing rules means Home-Start Renfrewshire and Inverclyde are now keeping their services going by keeping in contact with families via WhatsApp, phone calls and Zoom. Today's National Lottery funding means this support will continue over the next four years as specially trained volunteers will work with over 1,000 people across Renfrewshire and Inverclyde. The organisation also receives an additional award of £10,000 to retain staff to manage volunteers who will deliver door-to-door support and pamper packs to families who need it.
Young mum Amyleigh Crumlish, 22, from Greenock explained the difference the home visiting service has made to her over the last year. Amyleigh had no real support system after the birth of her son Alexander, now two years old. She developed postpartum depression, anxiety and as she felt increasingly isolated Amyleigh often struggled to leave her house. 
Amyleigh said: "They go above and beyond to make sure my son and I are both okay and I don't know how I would have coped, especially recently with COVID-19 crisis going on. There hasn't been a week go by when I haven't had someone text, phone or pop by my house to make sure we are both okay.  
"Home-Start have completely changed my life for the better from the very beginning they have opened their arms and welcomed us into their family full of kind, amazing people. Since having them in our lives I have had more support than I ever knew imaginable. 
"I will be forever grateful for everything Home-Start has done for my family and they will always hold a very special place in my heart for helping me through the times I felt I couldn't be helped" 
Iain MacDonald, Scheme Manager, Home-Start Renfrewshire and Inverclyde welcomed the new funding. He said: "We are absolutely thrilled to receive this award as it ensures the future of our Inverclyde service, which has grown leaps and bounds over the past five years and will allow us to establish it in partnership with our core Renfrewshire service going forward. 
"As young families are having to live differently right now, our service is ensuring that no one feels isolated even if they are socially distanced and it's thanks to National Lottery players that we can continue with this important work."  
Iain added, "We are helping families with young children from pre-birth to five years of age by providing emotional and practical support through weekly home-visiting by volunteers. The difference it is making to families living locally has been huge. Families tell us having a Home-Start volunteer has been transformative effect on their family life, their mental health and their relationship with their children." 
In Ayrshire an award of £127,500 means Ayrshire Cancer Support (ACS) can offer a range of support for people affected by cancer over the next five months.  The funding means they can extend their specialist services to work with people experiencing a bereavement as a result of COVID-19 and this work will be delivered by professional counsellors.  
Alan Tattersfield, 60, from Kilmarnock, knows how important ACS work is. Three years ago, he thought he had a slipped disc after an accident at work, however tests led to the discovery of a large tumour on his spine and a diagnosis of B-cell Non-Hodgkin's Lymphoma, He was treated with chemotherapy and radiotherapy. 
Alan said: "I first heard about ACS when I was going through chemo and used to go in and sit and read my book. I loved using the therapies offered by ACS and, after a while, felt it would be good to give something back. The staff here are amazing, very dedicated and helped me so much during my cancer journey that I now volunteer to work with them.  I love being able to help anyone that comes into the centre." 
Laura Brown, Head of Income, Ayrshire Cancer Support, said: "This funding will allow us to extend the reach of our services to the wider community through our Wellbeing Check-In Service, which provides regular telephone contact to all at risk groups being asked to self-isolate. 
"In particular, the funding will help us to extend our counselling services to members of the community who have experienced bereavement and trauma through the sad circumstances of a COVID-19 death. It will also help towards our free patient transfer service which takes cancer patients to hospital for treatment." 
Announcing today's funding totalling £3,384,222, The National Lottery Community Fund's Scotland Director, Neil Ritch, said: "These awards, made possible by National Lottery players, are making an amazing contribution to the nation-wide response to combat the impact of COVID-19 on local communities across Scotland.   
"This funding will make a huge difference to the lives of thousands of more people like Amyleigh and Alan. Their stories showcase the vital work that's being done in communities across the country at the moment and remind us all how important a package of tailored support can be to improve well-being and help forge a sense of belonging to a wider community again." 
The National Lottery Community Fund, over the next six months, will focus its National Lottery funding in Scotland on those projects that supporting organisations and communities to respond to the challenge of COVID-19. 
To find out more visit  www.TNLCommunityFund.org.uk