£2million National Lottery boost to community groups in Northern Ireland
£2million National Lottery boost to community groups in Northern Ireland

The National Lottery Community Fund has today announced a roll-out of more than £2million across Northern Ireland, with 46 grants ranging from £500 to £500,000 going to local projects.
These include supporting children with cancer, helping people with disabilities become more independent and bringing people together through events like a community cinema or a ploughing match.
One of these projects is Leafair Community Association based in Derry/Londonderry, that empowers people of all ages to lead fuller, healthier lives and has been a "lifeline" over the last 25 years. They are using a £361,900 grant to develop a 'MALE: Men, Active, Learning and Engaging in the Community' programme to introduce isolated and disengaged men in a wide range of social, learning, economic and cultural activities. The money is being used to set up a Volunteer Shed as well as hosting employability training and taster sessions to increase skills and address confidence, loneliness and well-being issues.
Peter McDonald, Manager of Leafair Community Association said: "We often find that men retreat to their homes and don't want to admit they are suffering, thinking it's better to just keep everything to themselves but this can have really bad repercussions.
"At Leafair health and well-being are our priority and this National Lottery funding will make a huge difference. The MALE project will get local men engaged in activities, whether its sporting, woodwork or volunteering within the community, to prove that there is more to life than staring out your window."
"Leafair offers these men the support they need to live fuller, happier lives. We have men coming from all backgrounds whether it's depression, mental health, addiction issues or marriage breakdowns. This group gives them a sense of belonging, a safe place where they can engage with other men who are going through similar situations, and a chance to open up and talk."
For two local men the services offered by the group have been life-saving.
It was through a health check MOT which are offered twice a year at Leafair, that Gerry McLaughlin discovered he had early stage prostate cancer. A devastating blow to the 65-year-old.
But ever since his diagnosis, he has praised those at Leafair for "saving his life" and being a constant source of support throughout his tough journey.
"A cancer diagnosis is a very difficult thing to go through and Leafair has been a tremendous help for my mental well-being ever since finding out. I've struggled with my mental health before and this group has been amazing at helping me through that.
"I enjoy every day I come in because there's no pressure here and there's activities to suit everyone. If I wasn't going along to the group, I would be sitting in the house overthinking everything and my depression would only be getting worse and worse."
Christy Brown who has been a member of the group for the last ten years said he is delighted about the funding boost, knowing first-hand the huge benefits Leafair can have for local men.
"The best thing that ever happened me was joining Leafair, they carried me through my journey and helped keep my mind occupied. If I wasn't coming to the group every day I'd be sitting in my house thinking about what tablets I need to take and focusing on all the negatives."
He praises Leafair for being a lifeline for local people when they are most in need of it and this funding will support them in having an even bigger impact in the area.
Kate Beggs, The National Lottery Community Fund Northern Ireland Director, said:"Our experience of working with communities is that when you listen, people have amazing ideas to make things better and change people's lives in their own area. It is great to see the diverse work being done through projects funded by National Lottery money.
"Whether it's small pots of funding or larger grants, people are being brought together to make good things happen and change lives. When people take the lead and develop their own great ideas, communities really do thrive. I want to say thanks to all The National Lottery players who have helped make this possible."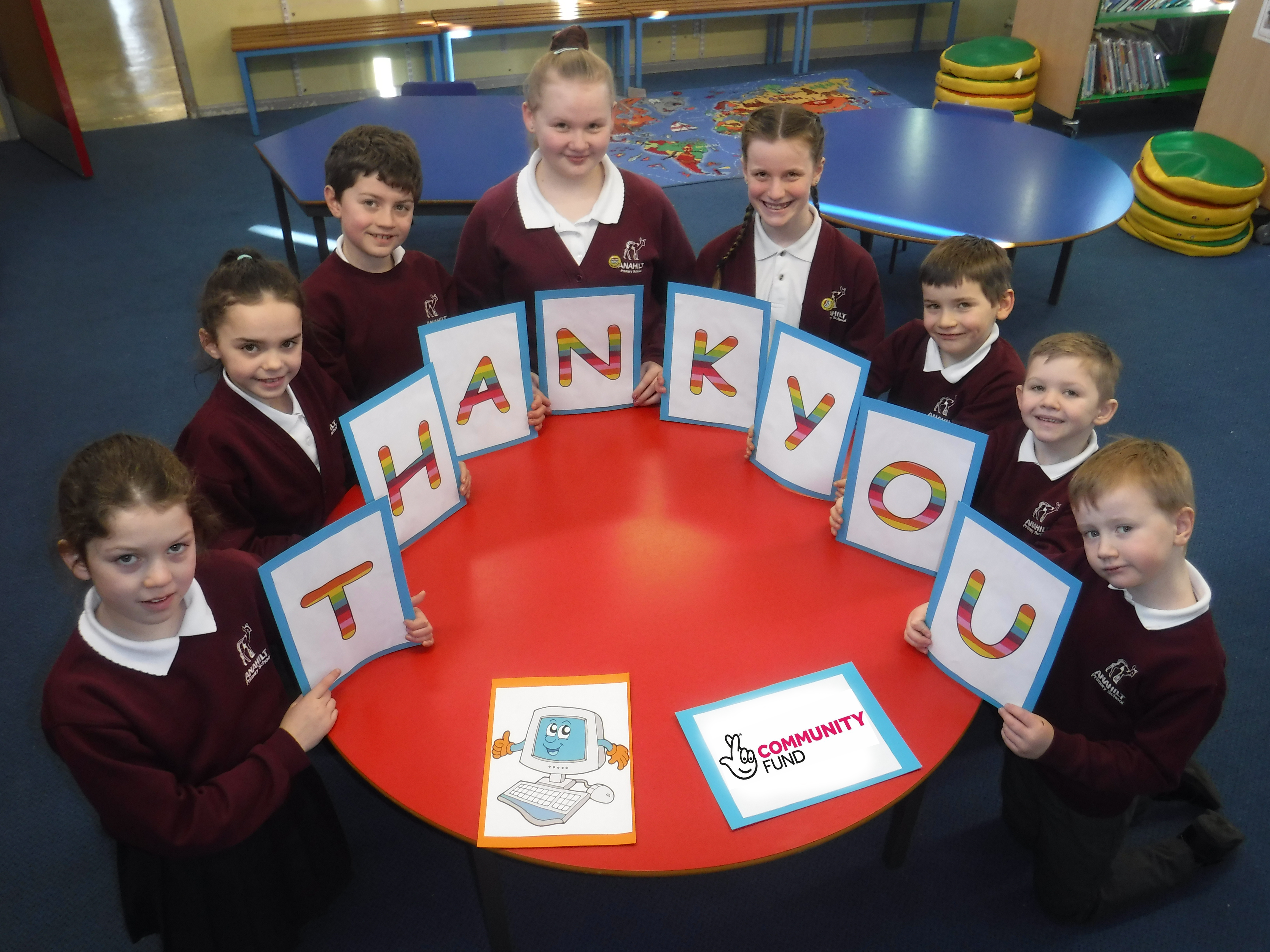 Anahilt Primary School PTA is among the 46 groups in Northern Ireland being funded today. They are using a £9,744 grant to buy 15 laptops to deliver IT training to the school and wider community.
For more information on applying for National Lottery funding, please visit our website www.tnlcommunityfund.org.uk. If you have an idea you would like to discuss or need guidance please call us on 028 9055 1455 or email enquiries.ni@tnlcommunityfund.org.uk.