A real-time investigation into the relationship between communities and technology
Rachel Coldicutt, Founder of Careful Industries and previously CEO of Doteveryone, writes about the process and findings of the Glimmers project, a real-time investigation into the relationship between technology and civil society, supported by TNLCF Digital Fund.
In April of this year, just after the UK went into lockdown, Gill Wildman from Plot Studio and I were funded to investigate the new roles technology has created for civil society. The project had been conceived before the impact of the pandemic, as part of a wider piece of work linked to the Fund's Civil Society Strategy, but in this new reality we found ourselves with a fascinating and incredibly timely project brief.
The original brief was short and to the point:
More of life than ever is now lived through, monitored and enabled by data and digital technologies. What does this digital shift mean for civil society — and how could civil society be in a digital world?
When those questions were originally posed, no one had imagined what the massive shift to online-first delivery across community groups and charities had not yet been imagined -- and then in April we found ourselves with an extraordinary opportunity to observe at first hand what this massively expedited digital transformation looked like, and what its long-term implications would be.

How did we do the research?
Initial insight was gained through desk research and a number of interviews and workshops with online and offline community leaders and with digital managers in charities. We then ran a series of workshops to help us understand specific challenges in more depth.

What did we find?
Firstly, we were blown away by the resourceful and responsive ways that communities and civil society organisations had responded to the crisis, and the ways that people had completely changed the ways they delivered services or operated as community groups - sometimes almost overnight.
But as the summer wore on, we also saw the strain that this rapid response was causing -- not just on people, but also on the technologies that had been strapped together. Digital transformation is not just about putting a WhatsApp on top of an existing community; it also requires the cultivation of social capital and new kinds of serendipity, and relies upon thoughtful and inclusive design.
What's more, the move to depend on free or low-cost cloud services (like G Suite, WhatsApp or Zoom) may seem cost effective in the short term, but it is creating expensive long-term vulnerabilities across the sector, as well potentially causing conflicts with organisational purpose. During the research period, for instance, Zoom temporarily changed their terms of service, so that end-to-end encryption became a premium feature; these kinds of surprises are difficult to manage at the best of times, but more so when staff and volunteers are stretched and exhausted after months of rapid response.
Mapping the change
We then adapted the "Respond, Recover, Renew" framework to show the pace of change. At the time of writing, in early September, many of the people we spoke with are still working at a heightened level of response.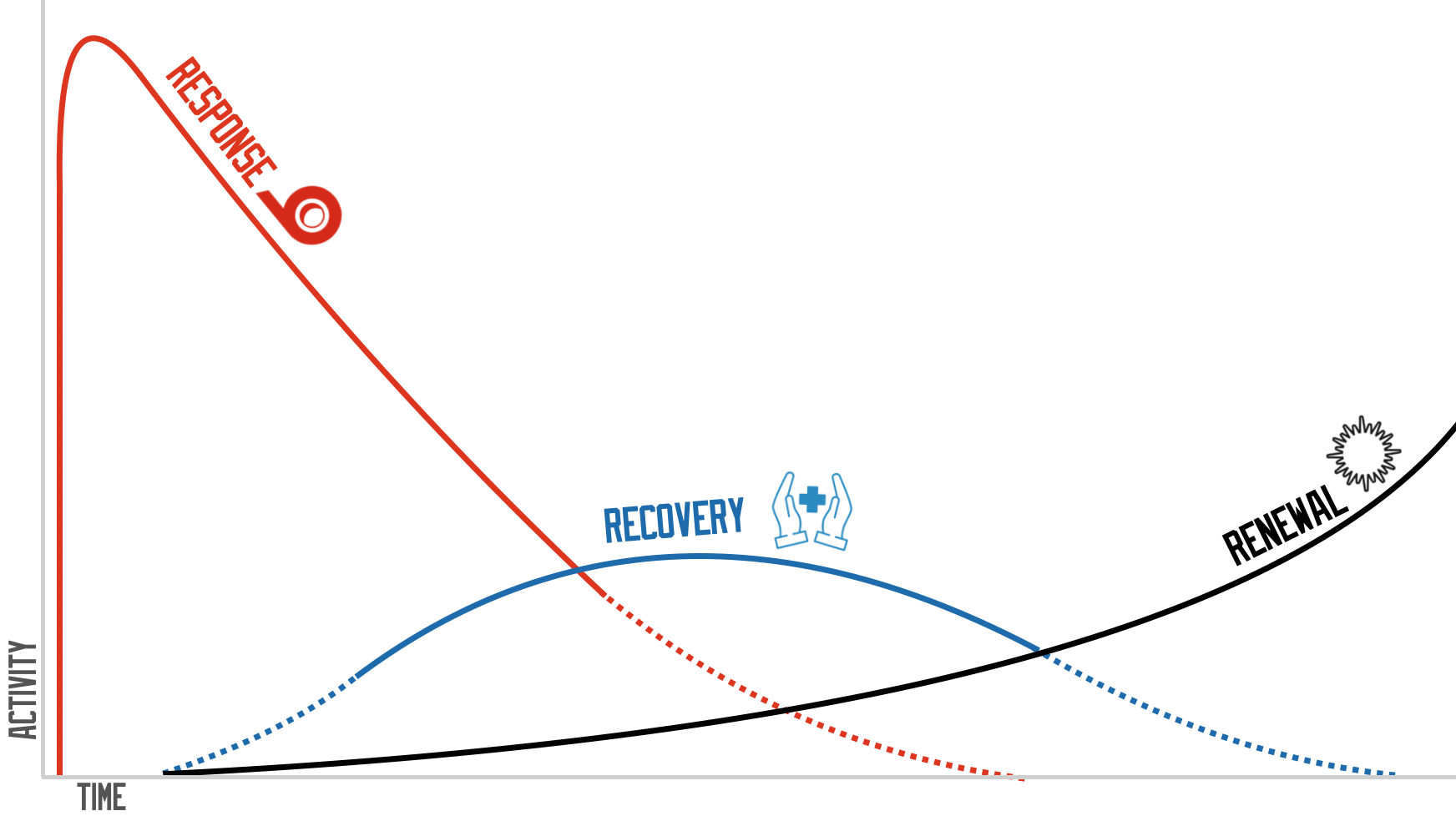 While there is a huge enthusiasm across communities and wider civil society to "build back better", the capability to deliver and imagine that is currently reduced by the vertiginous rate of change and adaptation currently in progress, so we sequenced our recommendations accordingly.

Our recommendations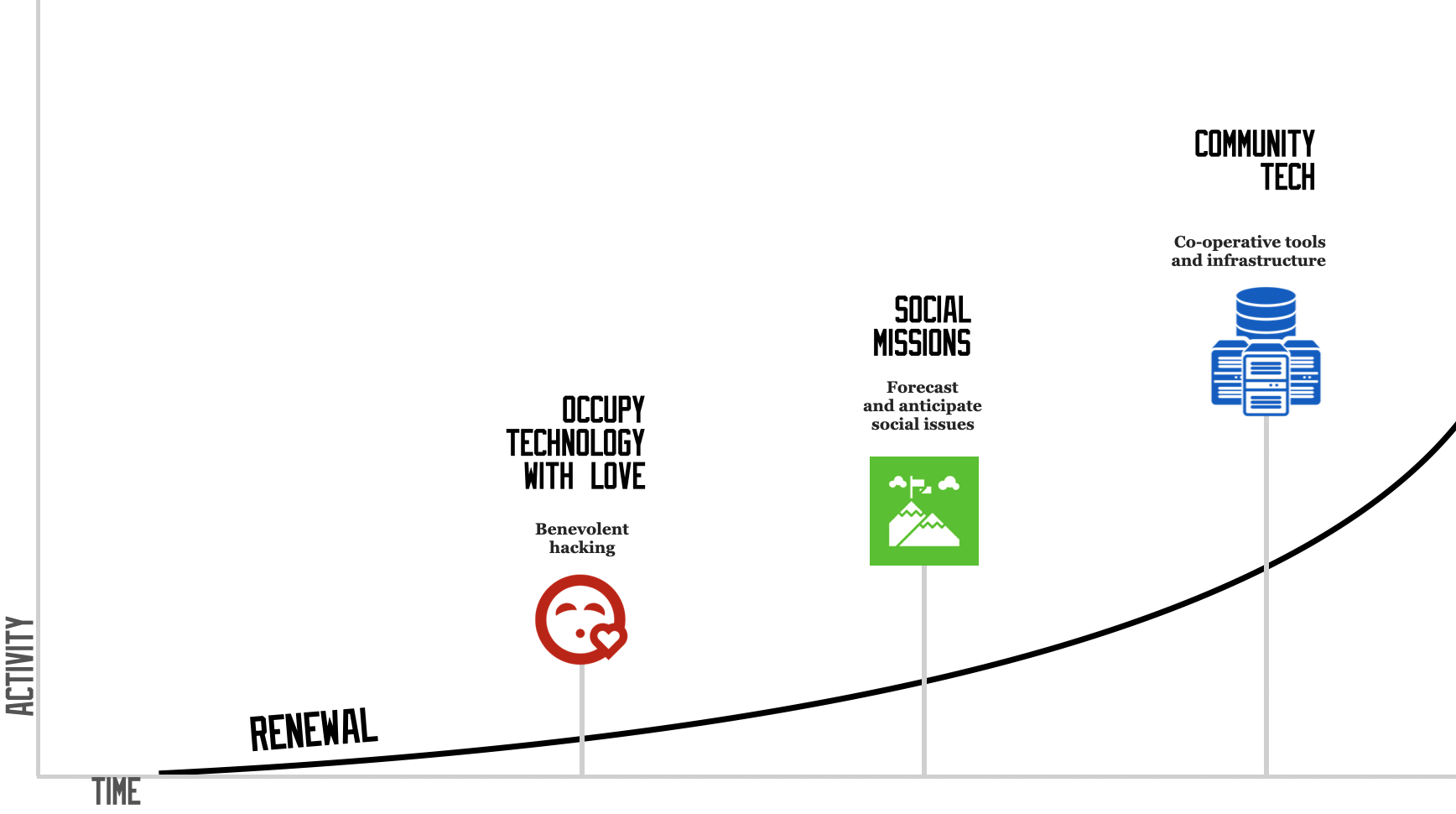 Our recommendations are split into short-term and longer-term, mapped across the periods of Recovery and Renewal shown in the model above.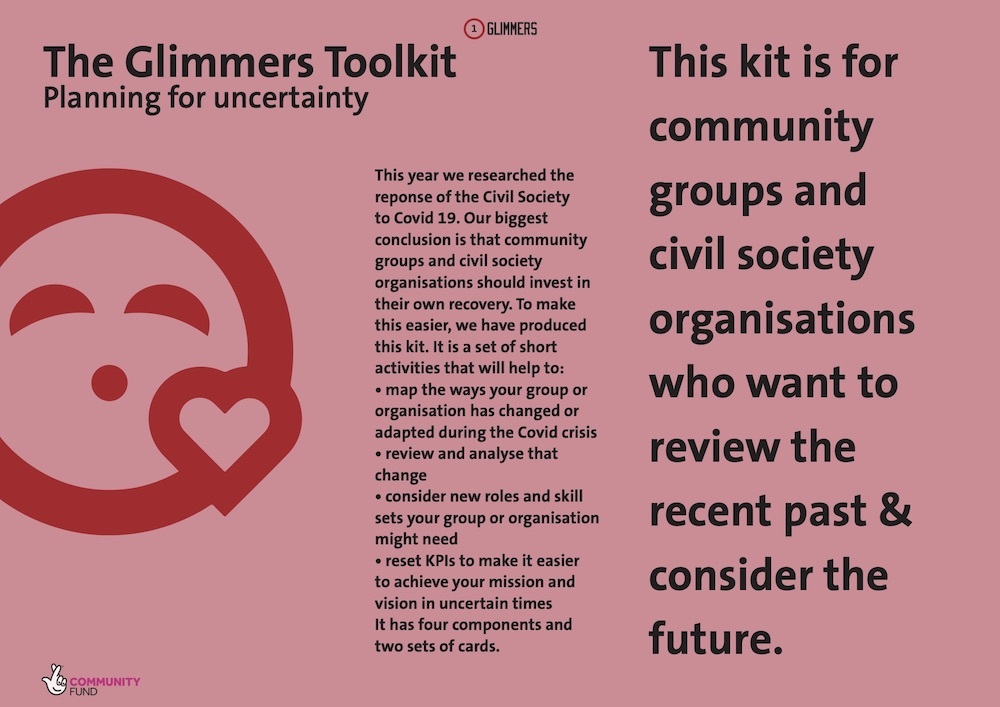 First off, we have seen at first hand how important it is for communities and organisations to make space to recover and reflect. To help with this, we've created the Glimmers Toolkit, a set of thoughtful but lightweight exercises for communities, teams and organisations that want to map their change so far and reconsider their wider objectives.
In the longer term, we have outlined a three-step approach for renewal. You can read about this in more detail on the Glimmers project website, but the headline recommendation is a call for a Community Tech Stack.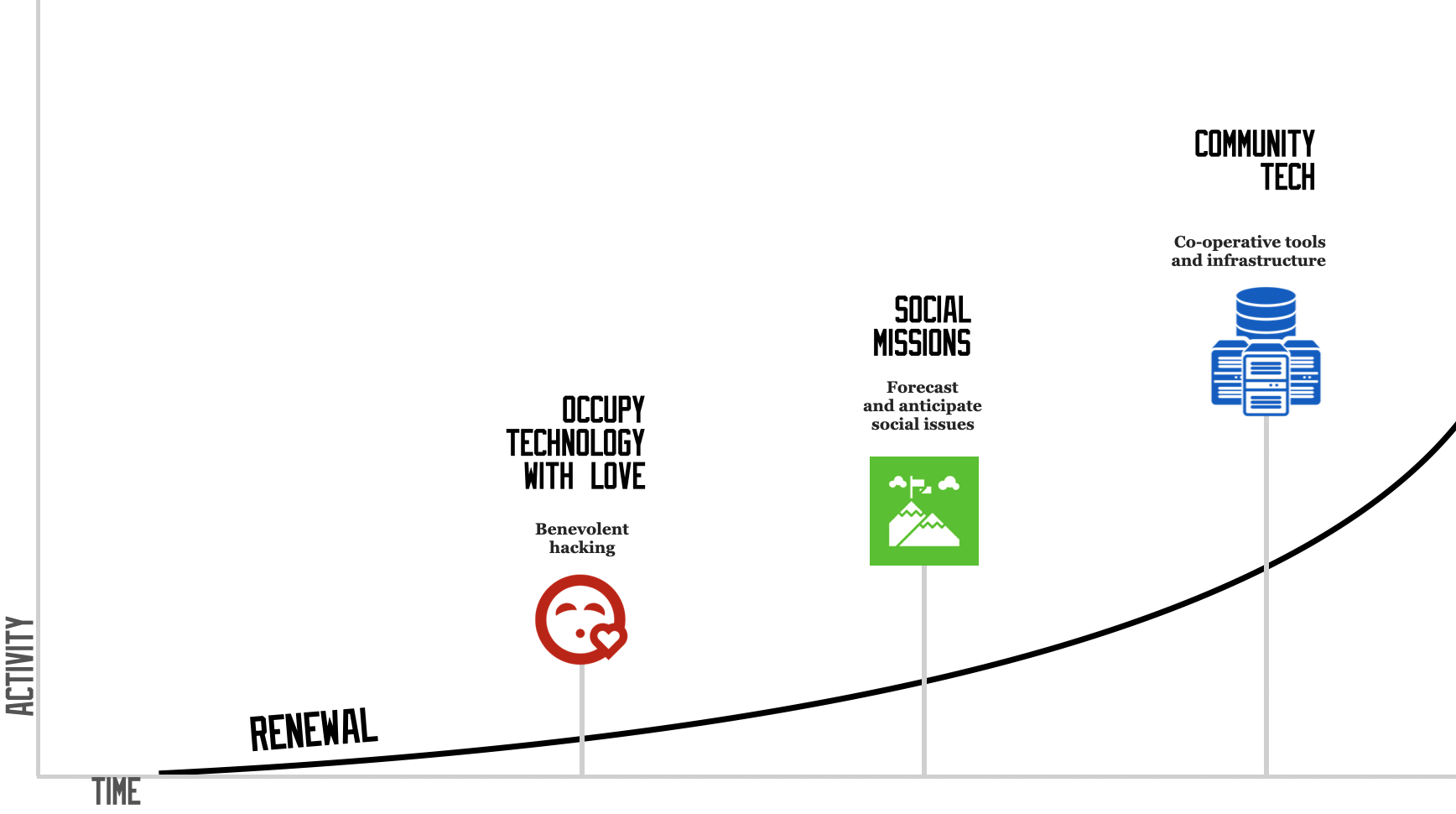 In our report, we define a Community Tech Stack as a set of technologies that are:

anti-surveillance
safe-by-design
built with a long-term, open source, Net Zero vision
adheres to the Design Justice Principles
has an ethically rigorous approach to data governance
prioritises solving real-world problems for communities over profit for investors or shareholders
This is a big, ambitious project - a moonshot, perhaps - and an opportunity for collaboration across civil society.