Supporting young people into employment: WeMindTheGap
Supporting young people into employment: WeMindTheGap
WeMindTheGap supports young people who are not in work or education to gain new skills and experiences that help them prepare and plan for their future. Across North Wales and Manchester, it runs a 12 month programme offering paid work placements for participants aged 18 to 26, with wraparound care and additional support to build skills and confidence.
With family values at heart, the WeMindTheGap team ensures that every young person has the basics in place that some of us take for granted – a trusted person to turn to, a safe place to live, confidence to make the most of opportunities, as well as the skills needed to live independently and succeed in the workplace. The project started with young women, but has now run a successful pilot with young men.
Independent research from 2020 suggests that for every £1 invested, WeMindTheGap returns £3.60 in social value within 18 months. This case study takes a closer look at those results, and how the charity achieves them. It works to change lives, helping its "gappies" develop the agency and confidence to change their own futures.
The project in numbers
Participants and partners
WeMindTheGap supports around 70 young people each year.
They work with 20 coaches and 40 volunteer mentors from public, private and third sectors, and 20 referral partners, from statutory agencies and charities to hostels and refuges.
Employers are key partners, with 40 employers providing work placement opportunities.

Life experience
Participants come with talent and potential, but also with difficult life experiences, which have made it harder to make the most of their opportunities.
From the 2014-2019 cohort of 109 young women, more than half (53%) had lost a parent and over a quarter (28%) had experienced domestic abuse. One in five (20%) were homeless and one in three (32%) had one GCSE or less.
Employment outcomes
In 2014-2019, 60% of graduates found employment and 32% went into Further or Higher Education.
70% of graduates have remained in successful and sustainable employment, or educational opportunities for at least 12 months, which means that they have stayed clear of the benefits system.
For comparison, on joining the programme, 100% of gappies were on income related benefits.

Wellbeing outcomes
100% of graduates feel more in control of their lives after taking part.
89% report improved health.
91% feel they have new choices, and 86% have improved confidence to make the most of those opportunities.
Skills outcomes

Nearly all, 95%, achieved new qualifications, including literacy and numeracy, accredited skills qualifications, and Duke of Edinburgh awards.
Economic impact

By investing around £15k per person to build 109 young people's confidence and help them move into work and education, WeMindTheGap saved £2.4 million in public costs from 2014 to 2020.
This is made up of avoided costs related to income support and support for those who are not in education, employment or training.
Wider social impact

From 2014 to 2020, WeMindTheGap delivered around £5.5 million in social value.
This includes improved wellbeing and resilience for 109 participants as well as longer term impacts from improved employment chances, better life choices, and improved confidence.
What do they do?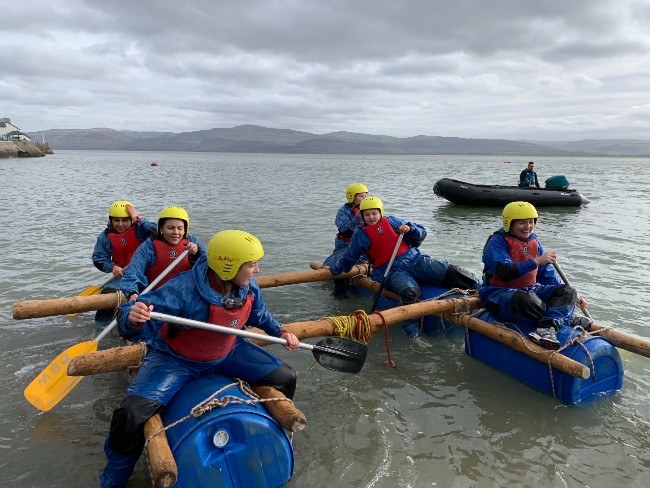 The charity's core programme, WeGrow, offers 12 months of development and support. Working in cohorts of ten, the "gappies" experience six months of paid work, with five placements with employers in different sectors.
That work experience comes with wraparound support, preparation for life after the programme – and challenge. It offers structure, someone to hold participants accountable, physical activity and lots of care.
Serena, a former participant, remembers the two-week Outward Bound course that began the programme, using adventures in the wild to build resilience and confidence. She found it "terrifying, and very uncomfortable at points, but in a good way." She's learned that "the only time I've achieved any sort of lasting growth as a person was from being outside of my comfort zone."
Each gappie has a life coach, who helps identify and address barriers to success, while the cohort is supported by a project lead and welfare officer. Local Further Education colleges deliver sessions in maths and English, working towards at least GCSE grade C in each subject. "It's this network, this village that we build, creating a supportive environment for them to grow in," explains CEO Diane Aplin.
Workshops include a mix of inspiration and practical help. Relatable role models, including former gappies and young businesspeople, come to share their experience. Recruitment specialists offer interview roleplays and feedback.
"The first 13 weeks is all about learning who you are," Diane says. "It's about broadening horizons, building confidence. Then in the second part, it's very much about the future." By then, gappies have done three work placements. They have experience to put on CVs, more understanding of different working environments – and they're developing new ambitions.
Confidence is the number one difference it's made. Prior to WeMindTheGap, I had a very warped sense of my abilities. I believed at the time that I wasn't employable or able to hold down a job – whether because of my anxiety or other mental health struggles. Going through WeMindTheGap made me realise that was very much not the case.

Serena, participant, WeMindTheGap
Making the choice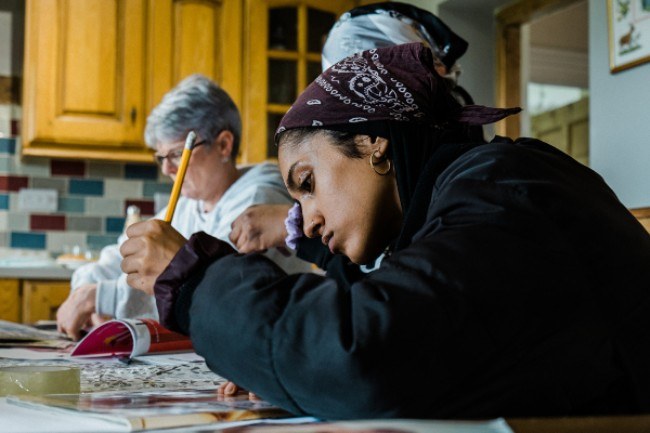 Young people are referred to WeMindTheGap, but taking part is their choice. "You recognise that something in your world needs to change," Diane says.
The team will chat with potential gappies, perhaps over coffee. Then they'll invite them to a "discovery day", which is a chance for both sides to find out more, and make a decision.
"We are very explicit that We Grow is hard. We have very clear expectations. It is not for everybody." The charity can and does decide that some applicants are not ready.
"There have been gasps around certain agencies' tables," Diane says. "Because that, in some people's eyes, means someone will 'fail'. We believe that, in the world of work, going through an assessment centre and making positive choices is very much part of growing up, and becoming part of the adult world."
Young people who don't get onto the project are given clear feedback and suggestions. "If you've done nothing for two years, perhaps if you did this Prince's Trust [programme], with a much lighter touch – ten hours a week for six weeks – then you might be able to commit to 30 hours paid work with us." Many come back to make a second, successful application.
Community-minded employers
Employer partners are a key part of the process. Again, there's a mix of rigour and support. "When they come here, they're treated like they're going to work. So we'll pull them up if they're late. It is challenging, but it is also very rewarding," says Debbie Owen, HR manager at the manufacturer and employer partner Solvay.
Before each placement, WeMindTheGap sends employers "pen portraits" of each gappie. "They were really useful to us, because we could then adapt and develop things, depending on the girls who were actually coming on site."
The work is varied. "The girls always go to different departments," Debbie says. "So they'd go out onto production, or the warehouse, or our quality testing labs, and we've got a research facility so they'd help out in the labs there."
It works for both sides: it avoids putting pressure on any one department, while participants get a fuller picture of the workplace. Debbie is proud that Solvay has changed perceptions of manufacturing: some gappies were apprehensive, then asked to come back for a second placement.
A big benefit was the engagement we got from our employees. A batch of employees really got engaged in it, and became even more engaged in work as well, because they felt they were making a difference in the lives of these young girls. And it was lovely to see the development in the girls over the placement period.

Debbie Owen of Solvay, employer partner with WeMindTheGap
Changing mindsets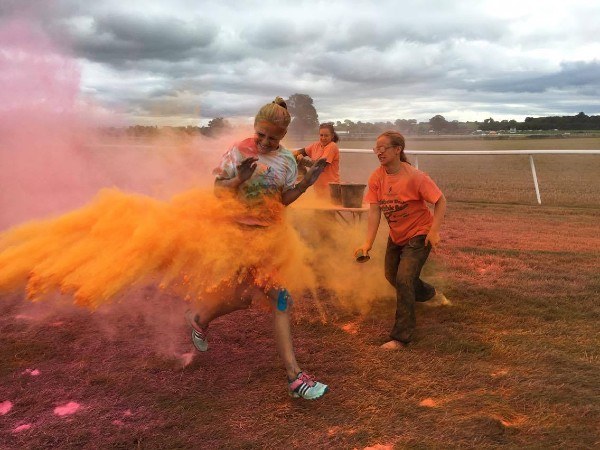 Serena remembers how much commitment the We Grow programme took. She was "in a really bad place" when she started on the programme. "I wasn't leaving the house. So to go from being stuck in my bedroom for a good couple of years to having to turn up somewhere every day" was a powerful and positive challenge.
Many participants describe themselves as starting from a low place, mentioning isolation, low self esteem or poor mental health. Those can all limit agency and choice, so how does WeMindTheGap address this?
"That's the whole 'walk alongside' approach," Diane says. "We don't do unto, we do with – little steps, celebrating every single win. So for the young person who might not be able to get out of bed, it's going and having a chat on the door step. Then it's persuading them to walk to the gate. The next time, can we walk around the block together? It's very little, achievable steps, but it's always together."
It works because the team stick to their promises: if they say they'll call at eight, that's what will happen. They also demonstrate that they "never expect our beneficiaries to do anything we wouldn't do". For the Outward Bound course, Diane remembers climbing a 12-foot wobbly pole with WeMindTheGap founder Rachel Clacher. "It's quite powerful, for them to see us doing it."
Though the team walk alongside the gappie, "we enable, we don't rescue. I think there's a really clear difference," Diane says. They're explicit about the values they expect both sides to follow. "All of our team, if we let them, would rescue. That's not as powerful as enabling. So there is a balance, and that's a skill."
Staff use past examples of how gappies have stepped out of their comfort zones. "If you can climb that wobbly pole, then of course you have it in you to walk into a placement for the first time." Change doesn't happen overnight: "That's why that celebration for every little win is important. If they go to a counselling session, or they tell you they've taken all their tablets this week, that's a huge win."
The only time I've achieved any sort of lasting growth as a person was from being outside of my comfort zone.

Serena, participant, WeMindTheGap
Accepting change
Sometimes gappies find it hard to accept support. "Everything we do is in the knowledge of what a young person with attachment issues will behave like," Diane says. "A young person who has suffered trauma or neglect will push you away, will argue very fiercely, will question being cared for – because they are so used to being rejected themselves, so they reject you in advance."
The answer is "soaking all that up – just giving more love back." Sometimes, beneficiaries will ask why the team are still caring, despite those rejections.
Delivery teams understand that "behaviour is not hostile, it's just a learned response, because of attachment issues. They can be vile to you, and the next morning, you say, 'Welcome back.' They go, 'huh?'. It's an open door – nobody is ever stopped from coming back for behaviour. That's really important.
"It's because we work hard to understand, neurologically, what is going on in their brain," Diane explains. "We're trying to give them a new neural pathway, a greater understanding of themselves. And a point zero – the past is the past, let's not be defined by that. We can all have a future."
That said, they do set limits. "We can cope with almost anything, but if they start to impact the group, we can't allow that to happen." Since 2014, three participants have been asked to leave – and the cohort has always been part of the decision. "We try and instil values, and they almost self-regulate by those values. So if a group come to us and say, 'She's not being respectful,' we acknowledge [that]."
In 2014-2019, 80% of 109 young gappies completed the programme. They took part in a total of 453 paid work placements in 115 workplaces, and 1,650 one-to-one and 50 group sessions.
Finding your voice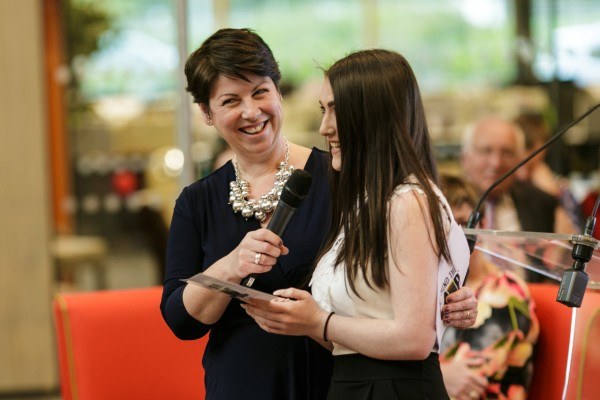 "From day one, we ensure that every gappie is involved in decisions relating to their cohort, agreeing the values they will live by," says Diane. The project literally encourages participants to "find their voice", from voice and drama workshops to the importance of being listened to. Coaching helps them to learn reflection skills, expanding vocabularies and building the confidence to ask for what they need.
Serena is now a trainee trustee on WeMindTheGap's own board. "To have the perspective of someone who's been through the programme on the board is really valuable," she says. And she highlights the mentorship involved. "Every step of the way, we've always got someone to go to," she says. "The support is very much there."
And it's ongoing. When gappies complete a programme, they become members of alumni programme WeBelong. That means they can ask for advice or support at any point in their lives or careers, on issues including relationships, work, education, housing, parenting and mental health. "We're creating a family, a support network with that love and that care," Diane says. "[So far], we have 122 young people who can call us up at any time. And we celebrate all their wins."
Links
We've supported WeMindTheGap since 2015. A National Lottery grant of £1.1 million is helping to expand their support from around 40 young people per year in 2019 to around 160 by 2023. A Covid-19 grant of £59k supported online mentoring for young people in Wrexham and Flintshire – a successful pilot that has continued after lockdown.
Find out more about the work of WeMindTheGap, or follow them on Instagram, Twitter, Facebook or YouTube.
This case study is based on interviews and independent research and online case studies from WeMindTheGap.
Diane Aplin, Serena, and Debbie Owen spoke to Zoë Anderson on 15 and 21 July and 4 August 2021.