Thomas Lawson, Turn2us
Thomas Lawson is chief executive of Turn2us, a national charity providing practical help to people who are struggling financially.
Across the conversation, he highlights the importance of coproduction, and of "paying attention to our diversity and inclusion throughout every organisation." For him, these are tightly connected and bringing them together will "not only profoundly improve our impact, but also profoundly improve our legitimacy for influence."
What the pandemic revealed
Looking back to the start of the pandemic, Thomas highlights "community after community, street by street almost, setting up WhatsApp groups, and demonstrating the kind of community action that our sector is always hopeful for." Alongside the mutual aid groups, he points to high streets, "where shop staff were going way beyond their role to support local people. I think our sector has both grown from and contributes to that mindset."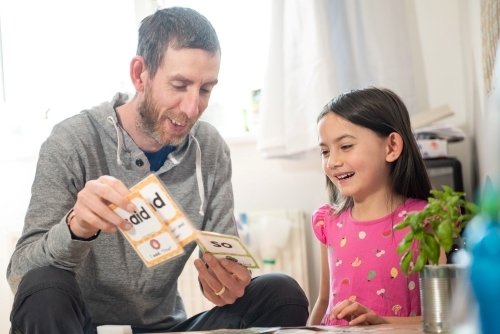 While celebrating that support, he wants community organisations to do more to build on it, to connect to that action on the ground. While larger organisations tend to have better income, he argues, "a lot of the best local intelligence, the best quality connections, are at a hyperlocal level, and have the greatest opportunity for greatest impact. How can we, as a sector, localise our activity even further? How can we sincerely and meaningfully value the wealth of hyperlocal organisations, instead of seeing them as a partner in the commissioning process?"
He praises the sector's flexibility and speed in adapting to lockdown. "I suspect that pretty much every organisation, within a week, had locked down and were working from home. What an extraordinary, extraordinary accomplishment."
This wasn't just continuing to deliver services, but rethinking and developing them. Face to face training organisations, for instance, "began to discover new ways to achieve impact that they wouldn't have been able to achieve in the room. The ingenuity of people has been very, very strong, and we should feel very proud of that."
At the same time, there are risks that online work divides people into, "the digital haves and have nots. We must, as a sector, be very focused on that, despite the fact that our sector is very poor digitally. We tend to be behind on that."
Holding ourselves to account
The impact of Covid-19 and lockdown has been anything but equal. The wide differences in health and economic impact, alongside the death of George Floyd and the influence of the Black Lives Matter movement, has brought inequality into sharp relief. "The boards of the largest one hundred charities are less diverse than the FTSE 100 boards," Thomas points out. "We have a sector that is not representative of the people for whom our sector exists."
He's glad to see a wider range of people taking notice of deep equity issues, such as "institutional racism, white privilege, and systemic dysfunctions. Organisation after organisation after organisation has been holding itself to account, from funders to delivery partners. I think that is really important" – though he's also impatient for that journey to continue, and to go "much further and faster".
He sees an urgent need for disabled voices. "Whilst I'm proud of how the sector has stood up and noticed issues around race, we need to talk about people who identify as disabled. I know from Turn2us's own work that 47 percent of people who live in a family with a disabled family member experience financial hardship. So what we're saying is, nearly half of those of us who have a disabled family member are living in poverty. Well, that's a huge, significant design flaw in our economy and our social security system – and something about which we should feel deeply ashamed.
"So where are the voices of disabled people in leading disabled organisations? I used to work for Terrence Higgins Trust, which was largely led by and for people who were living with, dying from and being bereaved by HIV. Why is that not also the same for disabled charities?"
Thomas points to his own experience as trustee for the learning disabled arts production charity, Heart n Soul. "There were people with learning disabilities on the board - and it was one of the most functional boards I've been on. It smashed my prejudices about what people with learning disabilities could and couldn't do. So I think we need to begin to insist – and I think the Lottery should begin to insist - on coproduction from board level through to delivery through to design through to evaluation through to programme development."
Organisation after organisation after organisation has been holding itself to account, from funders to delivery partners. I think that is really important.

Thomas Lawson
Embracing new and diverse partners
The huge disruption of the pandemic has forced our society to make radical changes.
"Whilst there is so much up in the air, there is an opportunity, and we should grasp it hard. There is some brilliant thinking available – the Better Way network, the Build Back Better movement. I think we should be led more and more by communities, and less and less by hierarchy."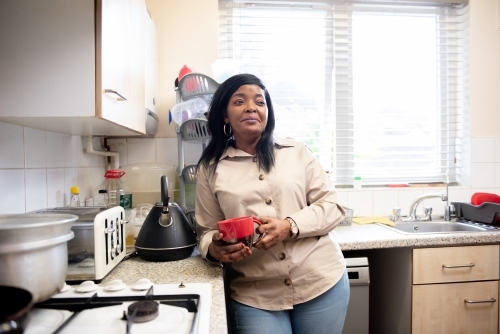 While he thinks the sector is "okay" at partnerships, he wants to take this further. "Often those partnerships are led by funding opportunities. But the sector is making a mistake if it thinks that it's operating by itself." As well as statutory services, he points to the work of companies, like the high street staff supporting their communities.
"I think the sector must think much more broadly about its partners, and not be snobby about with whom we work." The focus should be who will achieve the best impact, not which sector they come from. "Our focus should be on those organisations who genuinely have the right outcomes for the right people in their mind and in their line of sight."
He has other challenges, looking at the structure and the mechanisms of the sector. "Philanthropy is sometimes part of the problem. Instead of taxes, people can get tax relief on their donations. That includes Oxford University, public schools, the Royal Opera House. That tax does not go to the Treasury, it's given as tax relief to those organisations. So to the very institutions that protect privilege, we are giving up tax that could be distributed to social services that we know are badly underfunded. So what is the structure of the way in which the sector works, the way in which it's funded, that perpetuates the dysfunctional design of the economy and privilege?"
The sector must think much more broadly about its partners, and not be snobby about with whom we work. The focus should be who will achieve the best impact, not which sector they come from.

Thomas Lawson
Rewiring our relationship with power
More generally, he argues, the sector must "rewire the way it works" on inequality. "Those issues around income inequality, class, gender, race, disability have been so starkly exposed by the impact of the lockdown and the virus. If we don't respond significantly, then this sector is not in a position to hold the rest of society to account. We're not even in a position to talk about problems of diverse boards in companies, because our boards are less diverse."
That means being more "hyperconscious" about power, of how it operates and how the sector can do a better job of sharing it. "I think people have a tendency to think about power as if it is a pie – 'if I give up some pie, I'll have less pie' - instead of understanding that if we share power, power grows.
"Obviously, I'm talking about white privilege. When I'm invited to speak on something – and this is something I want to check with you – are there other diverse voices who are also being given a chance to speak? If they're not, then I should not speak, and that space should go to someone else. By doing that, society gets healthier and there is more power for all of us. Be very conscious that [power] exists, let's not pretend it doesn't. Once we're conscious of it, then we can work out how to behave."
For his own organisation, he's looking at participatory grantmaking with individuals, "with people who have experienced financial hardship, working out how to make those grants in a way that protects dignity."
His final thought is a call for "ever increasing transparency. Around salaries, recruitment methods, so that people can always contest or challenge the way in which one of our charities has behaved. We exist to serve the people for whom our organisations are set up, not for the staff, not for the board."
It's something that needs to run right through the sector. "We need to make ourselves more porous, more visible, more transparent."
Thomas Lawson spoke to Zoë Anderson on 19 October 2020. This page was last updated: 19 January 2021.