YourFamily: developing a new approach to early family support
YourFamily: developing a new approach to early family support
Julie Lannon, Programme Manager at A Better Start Southend, describes recent developments in a new programme in Southend supporting families in many different ways.
YourFamily is the friendly community in which families meet each other for support; have access to expert and experienced teams on having and raising a child, and learn to make the most of all that Southend has to offer.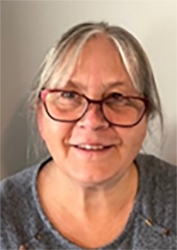 This single sentence represents the distillation of many months of work through desk research, partner engagement and parent co-production that has informed the development of YourFamily.
In Summer 2020, our Assistant Director, Stephanie Farr, led a wholesale refresh of our offer to families.
Stephanie joined A Better Start Southend from the Essex Partnership University NHS Foundation Trust where she had been Assistant Director for Children, Young People and Families. A Health Visitor by training, she was passionate in her aim to create asset-based community support and develop whole system working that represented a shift away from traditional service provision offering transactional support.
Working with Dartington Design Service Lab (Dartington), she and her team explored the context of Southend in terms of assets, resources and needs. They found an appetite for community engagement and mobilisation both with the council, community-based organisations and people living in Southend.
In previous articles we have focused on the co-production process that supported the development of YourFamily. This article moves the story on to describe what is on offer now in these early months, and some of the challenges that have attended a shared and genuine intention for whole system working.

A key barrier has been articulating the YourFamily offer. This infographic focuses on the tangible: the YourFamily team, the digital offer, shared training opportunities, the development of a shared record management system and the parent journey. It helped us get 'buy-in' from formal services and its system leaders.
There is a shared ambition at the system leader level to provide the integrated approach defined by YourFamily. ABSS Director, Jeff Banks is Vice Chair of Southend Family Centres Strategic Partnership Board and in turn senior executives on Southend Borough Council play a key role in our partnership and governance.
Creating a shared vision that is understood by all practitioners and community members takes time and grass roots cooperation. Shared team meetings involving Southend's Family Centre staff, the YourFamily team and others have helped to create genuine opportunities for shared learning and cooperation. The YourFamily Team Manager, Early Help and Southend Family Centre Family Support Manager meet fortnightly to consider referrals into Early Help and identify the most appropriate agency to support a family.
We have introduced a YourFamily training programme for all teams working with children in Southend, including Family Centre teams, Health Visiting teams, ABSS teams and others. This is allowing us to share a common language and approach. The YourFamily team itself is made up of people from different professional backgrounds including health visiting, early years provision, teaching and family support. That professional team will work alongside a team of trained volunteers – local people, whose lived experience will play an equal role in creating opportunities in which families can make the most of all that Southend has to offer them.
An integrated approach is supported by shared record management systems so that families do not have to retell their story to different teams. It is not possible to over-estimate the time, energy and commitment needed to unravel the challenges presented by this. ABSS is working with Southend Borough Council, and Southend Family Centres in particular, on a joint registration, record management and digital offer for YourFamily. We hope to have a fully integrated system rolled-out in 2022/23.
YourFamily represents so much more than shared workforce development and systems. It seeks to connect families, the community, and local organisations to form a strong network of mutual support. It recognises that when barriers to self-determination and self-care are reduced, people are capable of extraordinary things. It aims to reduce the number of families reaching crisis point, working with them to develop their strengths and resilience from before their children are born, 'walking with them' throughout their parenting journey.
We want families to remain in the driving seat of YourFamily's future development and roll-out. Parents involved in the co-production of YourFamily have come forward with plans to create a new parent-led entity. The ABSS Partnership Board recognise that such a new entity represents an important part of our A Better Start legacy.
For more information on YourFamily, visit www.yourfamily.org.uk
or email Julie.Lannon@eyalliance.org.uk
About the author
Julie Lannon is Programme Manager at A Better Start Southend. She leads all direct provision, including YourFamily. She was previously Manager of a Hertfordshire Children's Centre Programme that were awarded the Baby Friendly Award in 2017, winning recognition from Unicef UK, working collaboratively with Hertfordshire's health visiting service. OFSTED reports awarded the Children's Centres 'outstanding' during her leadership.
About A Better Start
A Better Start is a ten-year (2015-2025), £215 million programme set-up by The National Lottery Community Fund, the largest funder of community activity in the UK. Five A Better Start partnerships based in Blackpool, Bradford, Lambeth, Nottingham and Southend are supporting families to give their babies and very young children the best possible start in life. Working with local parents, the A Better Start partnerships are developing and testing ways to improve their children's diet and nutrition, social and emotional development, and speech, language and communication.
The work of the programme is grounded in scientific evidence and research. A Better Start is place-based and enabling systems change. It aims to improve the way that organisations work together and with families to shift attitudes and spending towards preventing problems that can start in early life. It is one of five major programmes set up by The National Lottery Community Fund to test and learn from new approaches to designing services which aim to make people's lives healthier and happier
The National Children's Bureau is coordinating an ambitious programme of shared learning for A Better Start, disseminating the partnerships' experiences in creating innovative services far and wide, so that others working in early childhood development or place-based systems change can benefit.
Sign-up to join our mailing list