Wellbeing warriors – looking after ourselves
Wellbeing warriors – looking after ourselves
Vicki Walker, Development Manager at Blackpool Better Start, shows how valuing staff's wellbeing is more important than ever.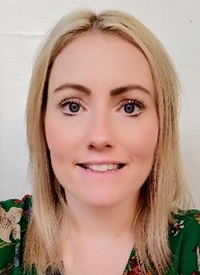 During the last 12 months the team at the Centre of Early Child Development (CECD) at Blackpool Better Start have thrown themselves into the world of remote home working and virtual delivery while juggling home schooling and caring responsibilities.
We've adapted and modified our old ways and have continued to support families, designing and delivering support at the same incredible pace as before.
In November 2020, I was ready to return to work from maternity leave after spending 11 months with my wonderful #LockdownBaby girl.
Having missed lots of the normal elements of maternity leave, such as parent and toddler groups and visiting friends and family, I knew just how important my physical and social activities had been in supporting my health and mental wellbeing.
I spent my first few 'Keeping in Touch Days' meeting up with colleagues again (virtually) and learning all about our new projects. Workmates would say in passing how busy they had been and that the virtual meetings would sometimes leave them feel a bit fatigued, so I made sure I spent my lunchtimes away from my desk space either having a walk or doing some stretches.
I recommended this to other colleagues and received some really positive feedback on how it improved sleep, cleared thoughts and helped people feeling more agile after a week of home working.
I knew how highly the senior management team at the CECD value staff's wellbeing so I proposed a new initiate to encourage staff to prioritise taking time away from their screens and doing something to make themselves feel better.
The senior management team offered to support the initiate with an extra 30 minutes of wellbeing time a week too, and after consulting with our whole staff team on ideas and suggestions to suit everyone's needs, abilities and likes, the #ABSWellbeingWarriors initiative was born.
Staff had reported Zoom fatigue and it became clear that there was a need to get them to step away from their screens. They wanted encouragement to get outside and to be able to spend time with colleagues from different departments, as they missed the informal chats in the office kitchen.
The team's feedback helped to coproduce a monthly timetable, offering a Weekly Step Challenge, Book & Film Clubs, Bake Off and Weekly Photography and Quiz emails. These have been led by different members of the team who have all kindly volunteered their time to support their colleagues.
All of the initiatives have been really well received but the Weekly Step Challenge has been the team's biggest highlight. During the consultation some staff reported that on many work days they weren't leaving the house and were using lunch breaks to do household jobs. Some of the team felt very isolated and reported not seeing another person for a couple of days.
The Weekly Step Challenge involves each member of the CECD being assigned to a team (with team names linking to Blackpool Better Start's seven neighbourhood wards – Bloomfield, Brunswick, Claremont Clifton, Park, Talbot and Victoria). Each team is a mixture of different departments, bringing together members of the Senior Management Team, Programme Development Team, Community Team, Research & Evaluation Team and Communication & Business Support Teams. We set up a WhatsApp group and made sure that everyone felt supported over the weeks to set their own step goal. The aim was to see what we can achieve as a team, not a competition.
Since the weekly step challenge started four weeks ago, the CECD Team has increased their weekly total by 16% and last week we walked a total of over 2.2 million steps.
Staff have reported sleeping better, feeling better and chatting with colleagues from different teams that they wouldn't normally speak to. Staff are also involving their families in the challenge, having weekend walks out together and enjoying some wellbeing family time.
Every week I email the team bringing our steps to life with destination pit stops. Over the last month that's included walking to: Switzerland, Italy, Czech Republic and last week Russia. At this rate we should cover another two continents in the spring months ahead. Seeing where we could have walked to in the week really brings this activity to life!
As we move out of restrictions and into the 'new normal', we will continue to promote and support staff wellbeing at the CECD. This initiative has helped us to understand how important positive heath and wellbeing time is, not only for us as colleagues but also for our families and most importantly for our A Better Start community.
Vicki Walker is Development Manager at Blackpool Better Start.
About A Better Start
A Better Start is a ten-year (2015-2025), £215 million programme set-up by The National Lottery Community Fund, the largest funder of community activity in the UK. Five A Better Start partnerships based in Blackpool, Bradford, Lambeth, Nottingham and Southend are supporting families to give their babies and very young children the best possible start in life. Working with local parents, the A Better Start partnerships are developing and testing ways to improve their children's diet and nutrition, social and emotional development, and speech, language and communication.
The work of the programme is grounded in scientific evidence and research. A Better Start is place-based and enabling systems change. It aims to improve the way that organisations work together and with families to shift attitudes and spending towards preventing problems that can start in early life. It is one of five major programmes set up by The National Lottery Community Fund to test and learn from new approaches to designing services which aim to make people's lives healthier and happier
The National Children's Bureau is coordinating an ambitious programme of shared learning for A Better Start, disseminating the partnerships' experiences in creating innovative services far and wide, so that others working in early childhood development or place-based systems change can benefit.
Sign-up to join our mailing list.