We Can Do It! A call to action on early child and brain development
We Can Do It! A call to action on early child and brain development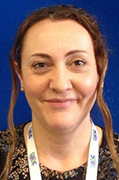 Nationally and internationally, the importance of brain development and of positive interactions between young children and their parents and care givers in the early years, is being increasingly recognised.
To emphasise my point, consider the following timeline:

November 2018– DfE launch their behaviour change approach to improving the home learning environment in partnership with the National Literacy Trust.
February 2019– The Big Little Moments campaign, emphasising the importance of interaction, launches across all five sites of A Better Start, funded by The National Lottery Community Fund.
February 2019– PIPUK publish two new infographics describing how babies' brains develop and presenting facts and statistics highlighting the importance of the first 1,001 days.
February 2019– NSPCC introduce Look, Say, Sing, Play
April 2019– DfE announce their Chat, Play, Read initiative in partnership with The National Literacy Trust.
May 2019– The Motherly (USA) discusses a clinical report by the American Academy of Paediatrics on the importance of play in child development and urges parents to play with their child every day.
June 2019 – Harvard University's Center on the Developing Child launch their #ServeandReturn campaign with video guidance for parents.
June 2019– A video of a dad talking to his babbling baby son, perfectly illustrating the notion of 'serve and return' interactions, goes viral on the internet with over 47 million views and counting on Facebook alone!
This context was very much in mind, when Small Steps Big Changes hosted our third annual learning event in June, entitled 'Our Early Development'.
We had already made the decision to amplify some of the key messages and metaphors underpinning Big Little Moments, following the successful launch of the campaign in Nottingham. In particular we wanted to focus on 'serve and return' and 'brain architecture'. The event was a perfect opportunity to give that work added impetus.
We brought together experts from across the early years sector, with keynote speakers including Helen Moylett, and workshops led by Frameworks Institute looking at behaviour change, and the National Literacy Trust focusing on the home learning environment.
Helen Moylett's insightful talk, 'We Can Do It!', was particularly welcomed by the Small Steps Big Changes partnership, reinforcing our commitment to widening the understanding of early childhood development across our local workforce and communities.
Helen began by reminding the audience that parents and carers are a child's first teachers and babies are 'born learners' who don't worry about making mistakes or humiliating themselves preferring instead to just 'barge forwards'.
Helen guided us through a child's rapid period of development from birth to three - with more than a million neural connections being produced each second - and highlighted the different pace at which certain skills are developing in those early years.
This was a timely reminder of what young children and babies can do in contrast to what we as parents and professionals expect. In particular, she challenged the audience to think about how collectively 'we support a child's self-confidence and development without an expectation on conformity'.
The keynote illuminated the disconnect that can exist between some practice and actual child development, with young children expected to share, have friends, socialise and conform to home and nursery routines at a time when their brains haven't yet fully developed these skills. This resonated with all of those present on the day and with the broader vision of A Better Start in promoting system change in the early years aligned to the best evidence about early child development.
The keynote also covered the importance of developing secure attachments and emotional connections so young children can develop a positive sense of self, feel safe and secure and develop their own resilience. The significance of developing language skills was highlighted as key to a child's ability to resolve conflict, manage feelings and regulate behaviour, form good relationships and develop self-confidence. The importance of play and active learning was described as being crucial to developing critical thinking skills, problem solving, curiosity and imagination.
Within the A Better Start community the importance of attachment, language and play are well known. However, this was a useful reminder for all, including parents and colleagues from the wider partnership, on the amazing opportunity we have in Nottingham to really make a difference through our commissioned services and workforce and system changes.
The keynote was a timely prompt as we enter the fifth year of A Better Start on the scale of the work still required locally and nationally in shifting thinking, practice, policy and funding to focus on the importance of early child development and recognise how the development of the brain is influenced by many factors, including a child's relationships, experiences and environment.
The Small Steps Big Changes partnership welcomed this 'call to action' to continue advocating for early child development and driving forward with system change, ensuring our parents and partners recognise the work we can all do in helping to build a child's brain and support their early development.

Small Steps Big Changes is part of the A Better Start programme, funded by The National Lottery Community Fund, the largest funder of community activity in the UK.
About A Better Start
A Better Start is a ten-year (2015-2025), £215 million programme set-up by The National Lottery Community Fund, the largest funder of community activity in the UK. Five A Better Start partnerships based in Blackpool, Bradford, Lambeth, Nottingham and Southend are supporting families to give their babies and very young children the best possible start in life. Working with local parents, the A Better Start partnerships are developing and testing ways to improve their children's diet and nutrition, social and emotional development, and speech, language and communication. The work of the programme is grounded in scientific evidence and research. A Better Start is place-based and enabling systems change. It aims to improve the way that organisations work together and with families to shift attitudes and spending towards preventing problems that can start in early life. It is one of five major programmes set up by The National Lottery Community Fund to test and learn from new approaches to designing services which aim to make people's lives healthier and happier
The National Children's Bureau is coordinating an ambitious programme of shared learning for A Better Start, disseminating the partnerships' experiences in creating innovative services far and wide, so that others working in early childhood development or place-based systems change can benefit.
Sign-up to join our mailing list