Trauma informed practice for health visitors
Trauma informed practice for health visitors
Dee McGregor, Development Support Officer at Blackpool Better Start, assesses progress in embedding a trauma informed approach in health visiting.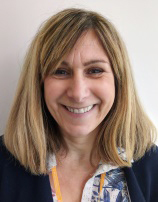 In the past five years, Better Start Blackpool has invested £1 million into the transformation of the Health Visiting Service in the town. The transformation was a vital part of the strategy to change outcomes and support children aged 0-3 by assessing what elements of the service required improvement. We know that inter-generational trauma could be negatively affecting the health and development of children in Blackpool and this process identified that Health Visitors could be well-placed to have conversations about this with families.
Research suggests that routine Adverse Child Experience (ACE) enquiries help parents in the perinatal period to reflect upon and understand their own experiences and could contribute to breaking the intergenerational cycle of ACEs.
This research supported the introduction of Health Visitors routinely asking about experiences of trauma and adversity; this is now used during antenatal visits with parents-to-be. Through a pilot study, we found that this was a pivotal time to address these issues as it aligns to maternal/paternal reflection and preparation for parenthood that commonly happens around birth and new beginnings. This is a critical time to engage with parents-to-be as the new beginning motivates parents to address issues and affect change.
The new Health Visiting service in Blackpool offers eight contacts, which is three more than the national mandate. This increase in contact helps practitioners to build trust with families and creates a safe environment to discuss difficult issues which can affect a child. Delivery of the service during the pandemic has continued, with the team conducting four universal home visits (antenatal, 10-14 days, 6-8 weeks and 3-3.5 years) and also through 'blended' contacts that are a mix of wholly virtual and home visits.
We know that due to the general prevalence of ACEs at population level that it's likely that many Health Visitors will have their own ACE experiences. Therefore, difficult conversations may trigger practitioner's own experiences, so support for them has been made available through the provision of a restorative supervision model, which is of particular importance during the pandemic and this period of collective trauma.
The initial pilot into parents' perceived acceptability of the trauma enquiry found that parents were not averse to being asked about their experiences and actually expected to answer questions on difficult subjects. Quantitative and qualitative analysis suggested that participants found that being asked about their ACEs was useful and that they felt they were asked in an appropriate manner.
The enquiry appeared to increase participant's awareness of ACEs and provided them with a safe space to open up to their Health Visitor. Additionally, comments suggested that asking about trauma, within the context of an attuned and sensitive conversation, strengthened caregiver-Health Visitor relationships. It appeared to positively influence motivations to ensure their own child/children did not experience ACEs, contributing to the aim of mitigating the impact of intergenerational ACEs within families.
We have found that the original ACEs questionnaire is a valid tool which should be used by all Health Visitors in Blackpool. Feedback from practitioners suggests that ACE discussions are approached and conducted according to the individual, and this may differ from family to family depending on how they react and how responsive they are to discussing their individual circumstances. We are continuously developing and refining best practice around asking about trauma and ACES, as we are constantly learning ourselves what approaches are more successful and effective.
Blackpool's Centre for Early Child Development has developed an innovative suite of trauma focused interventions which work alongside more widespread trauma awareness training and community education approaches. It is developing trauma informed systems which support and enhance the specific programmes being provided, to ensure a consistent and seamless journey through services for families. This will help guarantee that there is extensive understanding of the importance of trauma and early adversity from all parts of the Blackpool community. Through this collaboration, the workforce and community will influence systems and encourage culture change to reduce the stigma and taboo surrounding trauma and adversity.
Dee McGregor is Development Support Officer at Blackpool Better Start.
About A Better Start
A Better Start is a ten-year (2015-2025), £215 million programme set-up by The National Lottery Community Fund, the largest funder of community activity in the UK. Five A Better Start partnerships based in Blackpool, Bradford, Lambeth, Nottingham and Southend are supporting families to give their babies and very young children the best possible start in life. Working with local parents, the A Better Start partnerships are developing and testing ways to improve their children's diet and nutrition, social and emotional development, and speech, language and communication.
The work of the programme is grounded in scientific evidence and research. A Better Start is place-based and enabling systems change. It aims to improve the way that organisations work together and with families to shift attitudes and spending towards preventing problems that can start in early life. It is one of five major programmes set up by The National Lottery Community Fund to test and learn from new approaches to designing services which aim to make people's lives healthier and happier
The National Children's Bureau is coordinating an ambitious programme of shared learning for A Better Start, disseminating the partnerships' experiences in creating innovative services far and wide, so that others working in early childhood development or place-based systems change can benefit.
Sign-up to join our mailing list.