Transforming health visitor services in Blackpool
Transforming health visitor services in Blackpool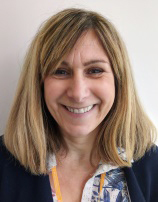 National research and community consultation in Blackpool strongly indicates that parents seek advice, support and guidance most commonly from their health visitor.

The Early Intervention Foundation (EIF) (2015) conducted a poll to understand what parents think matters for their children's development and which services they accessed for support, and the results found that health visitors are the most common source of guidance, closely followed by family and friends. Parents look for support, advice and guidance from their health visitor twice as often as they would from children centres.
Between November 2016 and March 2018, Blackpool Better Start invested £1 million into transforming the health visiting service across the town. The new service was created with the help of Blackpool parents and healthcare professionals as part of Blackpool Better Start's 10-year programme to improve the life chances for children aged 0-4.
Health visitors are the lead health professional in the 0-5 year's services, and their skills are utilised during every contact with families to ensure that children have a secure base for the rest of their lives. They play a critical role by working with Blackpool families to reach the Better Start outcomes, which are to:
Improve their diet and nutrition, to support healthy physical development and protect against illness in later life.
Develop social and emotional skills, to help them build positive relationships and cope with difficult situations.
Develop language and communication skills, to help them engage with the world around them
Blackpool has a number of characteristics that make it a challenging place to bring up a family. The majority of employment is seasonal, which combined with a high level of poor quality housing stock, can mean that families move often, which impacts on the consistency of support provided by health visitors and other agencies. Blackpool also has high levels of families with multiple vulnerabilities, leading to a large number of children in need, in the safeguarding system or in the care of the Local Authority.
The rigorous consultation process of the existing service led to an increase in health visitor visits; the introduction of new assessments; and a redesign of all the tools used during visits with parents. Blackpool families now receive at least eight visits from their health visitor compared with the statutory five visits that the rest of the country receives. The increased one-to-one visits ensure parents receive more support, as well as giving them the opportunity to discuss any issues they have in more depth. This helps to build a trusting relationship and encourages families to be more open and confident to discus sensitive issues. It also helps health visitors to identify concerns at an earlier stage and refer to additional sources of support, making referrals to wider services more effective.
Additional assessment tools have been introduced alongside the national mandated assessments, enabling the service to be better tailored to the perceived needs of local families. These include the Wellcomm Speech and Language Assessment which is undertaken at the 9-12 month visit, 2-2.5 year visit and also at the 3-3.5 year visit.
The Wellcomm tool allows the health visitor to assess a child's speech and language and sensitively share the outcome with the parents. It develops understanding and positive responses to child speech and development, and helps to develop collaborative plans with the family in relation to minimisation of child development concerns.
Health Visitors now explore parents' own experiences of adverse childhood experiences (ACEs) and trauma. As well as supporting the health visitor's relationship with parents, it enables them to think about how to reduce their unborn child's exposure to ACEs and build their resilience.
All Blackpool health visitors hold the Early Help Assessment for families requiring additional support. This enables families to get the right service as early as possible, prevents duplication, and allows families to follow clearly defined pathways into the most appropriate services.
The response from the local community to the new service has been overwhelmingly positive.
Mum of three, Chantelle Keefe said: "I look forward to getting more visits from my health visitor, and I think it's good that we see the same person at each visit. I like that we can decide what we want to talk about in the visits too, it won't be just about weighing or assessments, we can talk about anything that is worrying us."
First time mum, Eva Syrkova, said: "I think the extra visits are a good thing, because as you see someone more, you trust them more. My family isn't here, so having someone to talk to and having someone to help is really reassuring especially with my first baby."
Dee McGregor is Development Support Officer at the Centre for Early Child Development.
Useful resources
About A Better Start
A Better Start is a ten-year (2015-2025), £215 million programme set-up by The National Lottery Community Fund, the largest funder of community activity in the UK. Five A Better Start partnerships based in Blackpool, Bradford, Lambeth, Nottingham and Southend are supporting families to give their babies and very young children the best possible start in life. Working with local parents, the A Better Start partnerships are developing and testing ways to improve their children's diet and nutrition, social and emotional development, and speech, language and communication. The work of the programme is grounded in scientific evidence and research. A Better Start is place-based and enabling systems change. It aims to improve the way that organisations work together and with families to shift attitudes and spending towards preventing problems that can start in early life. It is one of five major programmes set up by The National Lottery Community Fund to test and learn from new approaches to designing services which aim to make people's lives healthier and happier
The National Children's Bureau is coordinating an ambitious programme of shared learning for A Better Start, disseminating the partnerships' experiences in creating innovative services far and wide, so that others working in early childhood development or place-based systems change can benefit.
Sign-up to join our mailing list