The best laid plans...
The best laid plans...
Richard Newson, Media and Communications Manager at the National Children's Bureau, highlights how co-production is flourishing in Southend despite setbacks brought about by the pandemic.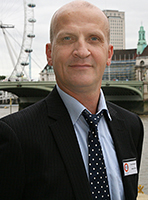 Things were ticking along nicely for the co-production team at A Better Start Southend in early March 2020. They had spent the previous three months working with parents to design a series of face-to-face consultation events aimed at improving the Work Skills Programme

Work Skills helps local parents into education, volunteering or work – a valuable step in securing a bright future for them and their young children.
The programme was set-up in 2015. As A Better Start reaches the halfway point of its 10-year funding from The National Lottery Community Fund, it felt like the right moment to take a step back and consider how A Better Start Southend services could be made as effective as possible, including Work Skills.
The structure of each consultation event had been designed collaboratively with parents, local businesses and other partners. Venues were booked. Timings confirmed (including evening sessions for those parents who found meetings in the day inconvenient). In addition, thorough marketing and advertising looked certain to secure a good attendance.
Everything was ready to have in-depth conversations with local residents to drive forward improvements.
Then COVID-happened.
It is a testament to the commitment to co-production in Southend that the team barely skipped a beat in turning to digital methods to make the work happen.
They quickly designed a survey for parents, available to the public on Google Docs. To complement the survey, staff created an accessible infographic to explain what the programme is and how it relates to the Southend economic growth objectives and the vision for the town set out in Southend 2050.
However, it was evident that energetic promotion would be needed to get a broad range of parents to take part. Speaking at a webinar about the Work Skills consultation, held as part of a series of events for practitioners to celebrate Co-Production Week, staff were clear in their advice to others: 'promotion, promotion, promotion' is the key to success, they said.
Staff working on the project used any one-to-one contact with parents as an opportunity to tell them about the survey. Building on this, an integrated social media campaign spread the word across Twitter, Instagram, Facebook and LinkedIn (the latter primarily aimed at the businesses offering placements and other practitioners and professionals working with parents). Slowly the number of completed surveys began to rise, with Facebook in particular emerging as an effective means to engage with local families.
To date, nearly 50 parents from diverse backgrounds have taken part. Their ideas and experiences helped redesign the Work Skills Programme, leading to several important improvements:
Providing a greater number of accredited courses.
Working with parents to create personalised pathways that meet their aims and needs.
Incorporating the experiences of the businesses offering placements.
Trialling training events on Saturdays, so working families can attend.
Looking back on the process, the team have learnt a lot. For those considering doing something similar they advise:
Be inclusive - consult with as many people as possible when planning co-production.
Be prepared to learn new things – digital co-production, using tools like Google Docs and Zoom, can involve a steep learning curve for everyone involved, but be positive, staff and parents can adapt.
Keep your aims in mind at every step of the process – it is easy to lose focus on what you want to get out of consultation and co-production.
Design your consultation materials to be concise and accessible – visually appealing infographics or short videos can help everyone play a part.
Promote everywhere you can – repeatedly!
This article is based on one of a series of online events co-ordinated by A Better Start Southend to mark Co-Production Week 2020. Video recordings are available here.
Richard Newson is Media and Communications Manager at the National Children's Bureau.
About A Better Start
A Better Start is a ten-year (2015-2025), £215 million programme set-up by The National Lottery Community Fund, the largest funder of community activity in the UK. Five A Better Start partnerships based in Blackpool, Bradford, Lambeth, Nottingham and Southend are supporting families to give their babies and very young children the best possible start in life. Working with local parents, the A Better Start partnerships are developing and testing ways to improve their children's diet and nutrition, social and emotional development, and speech, language and communication.
The work of the programme is grounded in scientific evidence and research. A Better Start is place-based and enabling systems change. It aims to improve the way that organisations work together and with families to shift attitudes and spending towards preventing problems that can start in early life. It is one of five major programmes set up by The National Lottery Community Fund to test and learn from new approaches to designing services which aim to make people's lives healthier and happier
The National Children's Bureau is coordinating an ambitious programme of shared learning for A Better Start, disseminating the partnerships' experiences in creating innovative services far and wide, so that others working in early childhood development or place-based systems change can benefit.
Sign-up to join our mailing list.