Testing times – seeing the big picture during uncertainty
Testing times – seeing the big picture during uncertainty
Jill Roberts – LEAP's evaluation and research manager – reflects on the experience of revisiting and revitalising priorities for children and families in a rapidly changing context.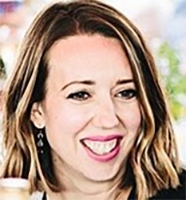 Back in March, to the once stress-inducing backdrop of Megxit and news of the eye-watering fortune of Kylie Jenner, I was set to travel to 1-3 Brixton Road and attend a full-day workshop, facilitated by New Philanthropy Capital (NPC), to help LEAP refresh its programme theory of change.
I was mainly looking forward to the fresh coffee and fruit kebabs, but also to gaining consensus on LEAP's key goals for the second half of our 10-year programme. We planned to use this information to agree LEAP's key evaluation questions and evaluation plan for the next few years.
Then lockdown happened. This strategic work, understandably, became less immediately vital compared with work to ensure that the needs of our local families were understood and met.
And yes, trying to refresh a theory of change during a global pandemic is a bit like attempting a DIY lockdown haircut: you'll get the job done and be proud of your efforts, but it might be choppier than expected. But such strategic work to reset priorities is more important than ever for children and families, so like a mess of baby iguanas en route to the sea, we persevered.
Was it easy? No. Mirroring some of the challenges associated with rapid adaptation to remote and digital delivery of early intervention, we sometimes struggled to reflect on and answer the big and often difficult questions needed to refresh our theory of change while locating the unmute button on Microsoft Teams (other collaboration platforms are available), and dealing with the professional and personal impacts of the pandemic.
But, we've (almost) done it - watch this space. Our refreshed programme theory of change, developed with NPC and with input from LEAP practitioners, professionals, local families and other stakeholders, will help ensure that everyone interested in and involved with the LEAP programme, or other early intervention initiatives, will hear clear and consistent messages about LEAP's work and the difference it makes.
It will also be the basis of our future monitoring, evaluation and learning (MEL). By the end of the year, we'll have a common set of indicators and measures to evaluate performance and track progress towards our ultimate goals (aka shared measurement), which is an important component of any place-based, collective impact initiative, such as LEAP.
This, along with our independent evaluations, will be how we'll test the hypotheses and assumptions in our theory of change, and how we'll add to the evidence base on what works to improve outcomes for children and families.
If you're interested in understanding more about LEAP, and our work to refresh our ToC and develop a shared measurement approach, please contact: leapevaluation@ncb.org.uk

About A Better Start
A Better Start is a ten-year (2015-2025), £215 million programme set-up by The National Lottery Community Fund, the largest funder of community activity in the UK. Five A Better Start partnerships based in Blackpool, Bradford, Lambeth, Nottingham and Southend are supporting families to give their babies and very young children the best possible start in life. Working with local parents, the A Better Start partnerships are developing and testing ways to improve their children's diet and nutrition, social and emotional development, and speech, language and communication.
The work of the programme is grounded in scientific evidence and research. A Better Start is place-based and enabling systems change. It aims to improve the way that organisations work together and with families to shift attitudes and spending towards preventing problems that can start in early life. It is one of five major programmes set up by The National Lottery Community Fund to test and learn from new approaches to designing services which aim to make people's lives healthier and happier
The National Children's Bureau is coordinating an ambitious programme of shared learning for A Better Start, disseminating the partnerships' experiences in creating innovative services far and wide, so that others working in early childhood development or place-based systems change can benefit.
Sign-up to join our mailing list.