Supporting community innovation - learnings from the Resilience, Ideas and Innovation Fund
Supporting community innovation - learnings from the Resilience, Ideas and Innovation Fund
Brooke Littlejohn, Assistant Project Manager at A Better Start Southend, shows how a grassroots funding programme aims to have a big local impact.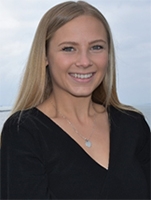 Community resilience is about connecting, educating and empowering the community to work together to solve problems. At A Better Start Southend, our community and the many assets within it, are central to everything that we do.
In 2019, we launched the Resilience, Ideas and Innovation Fund (RIIF), with the aim of enabling positive working partnerships between A Better Start Southend and the grassroots groups that have an established place within the community network. At A Better Start Southend we believe in the difference community-led change can make to families and children and the RIIF only reinforced that belief for us.
Through the RIIF, we were looking to fund projects between £500-£10,000. We were accepting proposals from organisations, community groups and parents, which showed innovative and creative new ways of thinking, helped build partnership working, and could be sustainable projects and services in the long term. Ultimately, we wanted to receive a wide range of proposals from a variety of different groups and stimulate that important collaboration and cooperation that underpins everything we do at A Better Start Southend.
The first round of funding produced two successful projects:
Story Sacks – a partnership between Southend Libraries, Southend Association of Voluntary Services (SAVS) and Essex Partnership University NHS Foundation Trust (EPUT) which will create sacks with story books and props inside, and aims to bring the exciting story telling experience home.
Umbilical Chords – hosted by Southend YMCA and a group of parents, which focusses on making music with children and their families in order to improve social and emotional and communication and language development in children.
Due to the Covid-19 pandemic, these projects have been unable to begin this year, but will be going live in January 2021. It is anticipated that, once up and running, these projects combined will reach 78 families in their first year of delivery, with an increase in numbers as the projects grow.
Feedback following the first round of funding was extremely useful. We learned that applicants felt that reporting requirements – although necessary and imperative to the delivery and evaluation process – would be best if kept to a minimum. This would allow time and effort to be directed towards supporting children and families. Applicants also reported that the way the application process was conducted felt like a partnership, and that the opportunity for three years of funding by A Better Start Southend would provide longevity, meaningful sustainability and self-defined change for families in Southend.
The RIIF was the first of its kind launched in Southend and it was a unique experience to present this opportunity to organisations in the community and to local people. There were a small number of challenges for applicants when submitting a proposal due to the time and resource required. It was clear that there was a need for a more supportive approach that was proportional to the amount of funding being offered, and this, alongside further co-production opportunities, was taken into consideration for the re-design process of the fund.
One of the most important pieces of learning we took on board from this fund was the need for it to be as accessible as possible to the community it serves. In future, the funding application process will be a more collaborative one, where our partnership between A Better Start Southend and the community will be further strengthened in order to enable community network to form and develop.
What next for the fund?
In 2020, we re-launched the fund in partnership with SAVS after an extensive re-design. Our Community Ideas and Development (CID) Fund was shaped by the extensive and informative feedback from the previous applicants, which allowed us to create an open and less resource-heavy application process. Organisations are now able to submit a proposal throughout the year, rather than in a specific time frame and nurture a more collaborative approach to funding in Southend. The CID Fund is accepting applications and we hope to have some more exciting news to share about new projects in the near future.
About A Better Start
A Better Start is a ten-year (2015-2025), £215 million programme set-up by The National Lottery Community Fund, the largest funder of community activity in the UK. Five A Better Start partnerships based in Blackpool, Bradford, Lambeth, Nottingham and Southend are supporting families to give their babies and very young children the best possible start in life. Working with local parents, the A Better Start partnerships are developing and testing ways to improve their children's diet and nutrition, social and emotional development, and speech, language and communication.
The work of the programme is grounded in scientific evidence and research. A Better Start is place-based and enabling systems change. It aims to improve the way that organisations work together and with families to shift attitudes and spending towards preventing problems that can start in early life. It is one of five major programmes set up by The National Lottery Community Fund to test and learn from new approaches to designing services which aim to make people's lives healthier and happier
The National Children's Bureau is coordinating an ambitious programme of shared learning for A Better Start, disseminating the partnerships' experiences in creating innovative services far and wide, so that others working in early childhood development or place-based systems change can benefit.
Sign-up to join our mailing list.