Southend's Stories: finding the magic in storytelling
Southend's Stories: finding the magic in storytelling
Early literacy is an important part of a child's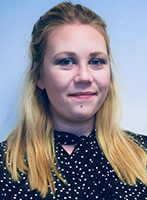 development. The term 'early literacy' refers to the key skills developed during a child's first years of life, and are centred on listening, attention, understanding and speech. These key strands are highlighted within the Early Years Foundation Stage and, if not securely established during the early years, can have a negative impact on a child's later life. These skills may affect a child's ability to understand road signs and price labels, fill out a form, read instructions or use the internet as they grow up.
The A Better Start Southend Communication and Language Team have developed a suite of interventions called 'Let's Talk,' alongside other various collaborative projects with education, health and other key partners. These serve to support the development of early literacy in 0-4 year olds within the six Southend wards that A Better Start operates within, and one such project is 'Southend's Stories.'
Southend Stories is a collaboration between A Better Start Southend, Southend Bookstart, Southend Librariesand Southend Association of Voluntary Services,
Southend's Stories began as a series of short videos where individuals from within the community were filmed reading fun and engaging books across a wide variety of locations in Southend, including some of the fantastic green spaces the borough has to offer.
Sharing stories with a child plays a key role in developing early literacy skills, and with this in mind, the videos were created to promote this key message with parents, grandparents and carers.
Additionally, research shows that children who have greater access to books at an earlier age have better developed literacy skills later, and although families are given a library card when their babies' are 6 weeks old, not as many families use the library services after an initial visit. We chose the familiar medium of video to show how easy it is to access a plethora of resources available to them during their child's early years.
When the campaign was first conceived, we felt it necessary to capture the 'real' Southend and its brilliant diversity, and the videos feature members of the Southend community from different genders, cultures and generations. Alongside this, the stories often reflect various seasons and events during the year: sharing summery tales during the beautiful warm months; producing videos for National Libraries Week; and more recently, a bonfire night story was created.
As we now move closer to the exciting festivities of Christmas, we are preparing to release a Yuletide themed story: 'Aliens Love Panta Claus', read by Mr Jensen from Milton Hall Primary School and Nursery. The story will include some exciting props and actions, which will make sure the book is an interactive experience for Southend's children.
Throughout this exciting journey with Southend's Stories, we learned how vital it is to evaluate the process effectively in order to make useful changes to the campaign as it progresses.

We created a survey after the initial set of videos were delivered that asked families whether or not the campaign was useful for them, and how it could be made better. The feedback collected showed that although the idea of Southend's Stories was helpful, the time we were pushing these videos out was a common bedtime for young children, and parents wouldn't tend to use screens before their child sleeps. We also amended the format of the videos to be more interactive, encouraging the children to become engaged with the pages of the book, asking what they can see in the pictures and even incorporating some simple actions.
Following these changes, parents have been increasingly positive, and the campaign will develop further as we enter the New Year. Keep your eyes peeled for more exciting adventures to be had with Southend's Stories!
Useful resources
[1] National Literacy Trust: https://literacytrust.org.uk/
About A Better Start
A Better Start is a ten-year (2015-2025), £215 million programme set-up by The National Lottery Community Fund, the largest funder of community activity in the UK.
Five A Better Start partnerships based in Blackpool, Bradford, Lambeth, Nottingham and Southend are supporting families to give their babies and very young children the best possible start in life. Working with local parents, the A Better Start partnerships are developing and testing ways to improve their children's diet and nutrition, social and emotional development, and speech, language and communication.
The work of the programme is grounded in scientific evidence and research. A Better Start is place-based and enabling systems change. It aims to improve the way that organisations work together and with families to shift attitudes and spending towards preventing problems that can start in early life. It is one of five major programmes set up by The National Lottery Community Fund to test and learn from new approaches to designing services which aim to make people's lives healthier and happier
The National Children's Bureau is coordinating an ambitious programme of shared learning for A Better Start, disseminating the partnerships' experiences in creating innovative services far and wide, so that others working in early childhood development or place-based systems change can benefit.
Sign-up to join our mailing list