Sharing the 'REAL' approach to early literacy with parents
Sharing the 'REAL' approach to early literacy with parents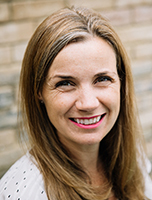 Research shows that what parents do at home with their very young children has a major impact on social, emotional and intellectual development.
The Effective Provision of Pre-School Education study concluded, 'What parents do is more important than who parents are.'
The quality of the early home learning environment is a predictor of higher attainment at the age of 11 and is strongly associated with differences in achievement at the age of 14.
LEAP's Sharing REAL with Parents programme is a training offer developed by the National Children's Bureau, that complements their Making it REAL training for practitioners. It helps parents recognise the importance of what they are doing to promote their children's literacy and what more they could do. REAL stands for Raising Early Achievement in Literacy.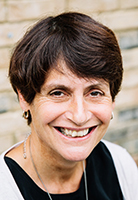 Parents are invited to four workshops to explore ways they can support literacy both at home and while they're out and about. The workshops emphasise four strands of literacy: environmental print; books; early writing; and oral language.
At LEAP we've adapted the programmes to focus on our youngest children and parents are becoming more confident in how to engage with their babies.
''I now talk to my baby as I didn't really do much of that before. I didn't see the importance of it'' - (Mother of 6-month-old baby and two-year-old)
Learning from each other
During workshops parents speak openly and without judgement about their home lives and parenting. Parents often give each other advice on how to overcome daily challenges, such as when to find time to read with their children.
During one session a parent talked about how her child had no interest in early writing. After a discussion, the group made suggestions such as placing large pieces of paper on the floor and allowing the child to freely draw and make marks rather than directing them. The following week the parent had tried this and reported that her child was now keen to draw and make marks and often asked to do it every day. Sharing what the parents were already doing worked well, as parents were able to learn from each other. The course helped parents affirm that many of the things they were routinely doing were supporting their child's literacy and this has had a positive impact on their confidence.
''I thought reading and writing wasn't done until school, so to learn you can start doing things at an early stage that will help him be more confident before going to big school was so helpful." - (Mum to a two-year boy)
Finding opportunities for literacy
Giving parents a place to talk and learn from each other has shown to be really empowering. Having the facilitator present helps build parents' knowledge and understanding, enabling them to share their experiences and build on what they already know and do.
The Sharing Real with Parents programme also offers parents the opportunity to have what they have learnt endorsed by the National Open College Network. For some parents this can open the door to other opportunities. We've had parents who've gone on to volunteer with a children's centre and found that the course added to the skills they could offer. Parents have also become advocates, sharing the REAL approach with others.
What next for LEAP and Sharing REAL with parents?
After looking at how we engage with different groups of parents we delivered the programme to a group of dads in the LEAP area. The reaction was really positive:

"I will take what I have learnt and use it every day." - Dad to children aged 2 and 4
We're now setting up a course for mums who have taken part in our Baby Steps service. We're hoping that by linking up with other groups we'll be able to reach parents earlier so that they're all talking to their babies from the start and thinking about everyday events that support children's early literacy.
Jacqui McDermid and Jo Gordon are Early Years Teaching and Learning Consultants on the Sharing REAL with Parents project at LEAP.
Useful resources
Working with Parents to Support Children's Learning: https://educationendowmentfoundation.org.uk/tools/guidance-reports/working-with-parents-to-support-childrens-learning/
References
Sammons, P., Sylva, K., Melhuish, E., Siraj-Blatchford, I., Taggart, B., Grabbe, Y. and Barreau, S. (2007) Influences on children's attainment and progress in key stage 2: Cognitive Outcomes in Year 5. Effective Pre-School and Primary Education 3-11(EPPE 3-11). London: University of London, Institute of Education, DFES.
Sylva, K., Melhuish, E., Sammons, P., Siraj-Blatchford, I. and Taggart, B. (2004) The Effective Provision of Pre-School Education (EPPE) Project: Final Report. London: DFES and Institute of Education, University of London.
Sylva, K., Melhuish, E., Sammons, P., Siraj-Blatchford, I. and Taggart, B. (2012) Effective Pre-School, Primary and Secondary Education 3-14: Project (EPPSE 3-14)- Final Report from the Key Stage 3 Phase: Influences on Students' Development from age 11-14. London: Department for Education
About A Better Start
A Better Start is a ten-year (2015-2025), £215 million programme set-up by The National Lottery Community Fund, the largest funder of community activity in the UK. Five A Better Start partnerships based in Blackpool, Bradford, Lambeth, Nottingham and Southend are supporting families to give their babies and very young children the best possible start in life. Working with local parents, the A Better Start partnerships are developing and testing ways to improve their children's diet and nutrition, social and emotional development, and speech, language and communication.

The work of the programme is grounded in scientific evidence and research. A Better Start is place-based and enabling systems change. It aims to improve the way that organisations work together and with families to shift attitudes and spending towards preventing problems that can start in early life. It is one of five major programmes set up by The National Lottery Community Fund to test and learn from new approaches to designing services which aim to make people's lives healthier and happier
The National Children's Bureau is coordinating an ambitious programme of shared learning
for A Better Start, disseminating the partnerships' experiences in creating innovative services far and wide, so that others working in early childhood development or place-based systems change can benefit.
Sign up to join our mailing list