Sharing is caring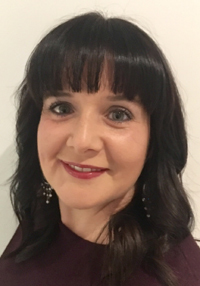 Hi, I'm Frances Lyons, Assistant Director for Evidence and Impact at the National Children's Bureau and I'm delighted to be managing this new contract NCB are delivering on behalf of The National Lottery Community Fund. I've worked in NCB for 12 years and in a nutshell my role involves supporting organisations to use evidence to design, evaluate and improve services for children and families.
For the remaining six years of A Better Start we will be delivering an ambitious programme of shared learning within, across and beyond the five A Better Start partnerships. Our aim is to strengthen the impact of this significant investment in early childhood and ensure that as many children and families benefit from it as possible.
Here's how Sarah Gibbs, Head of Funding at The National Lottery Community Fund, described the thinking behind the programme:
"During the course of this ambitious programme, the five A Better Start partnerships will learn valuable lessons. They'll get better at understanding how to engage their communities and what really makes a difference to children when providing support in the early years so that they can thrive. They'll also get better at putting families at the heart of programme and service design and empower fabulous people along the way. We want this learning to be shared far and wide, so others facing similar challenges can benefit from the investment made possible by players of the National Lottery."
So we will be running a range of shared learning events such as conferences, communities of practice, masterclasses and case study visits. Alongside these we will we producing a range of resources that summarise the latest learning and evidence on A Better Start outcomes and ensure that these are widely disseminated through our extensive networks.
I'm currently immersing myself in the work of A Better Start and feel very privileged to be visiting each of the partnerships to get a real flavour of the incredible work they are doing and its impact on young children and families. It's absolutely essential that the learning from this work is brought together and used to help all those working to improve the lives of children or place-based services and I'm looking forward to playing my part in making that happen.
For more information on the Shared Learning and Development programme visit the NCB website or contact me at flyons@ncb.org.uk
Frances Lyons is Assistant Director at the National Children's Bureau
About A Better Start
A Better Start is a ten-year (2015-2025), £215 million programme set-up by The National Lottery Community Fund, the largest funder of community activity in the UK. Five A Better Start partnerships based in Blackpool, Bradford, Lambeth, Nottingham and Southend are supporting families to give their babies and very young children the best possible start in life. Working with local parents, the A Better Start partnerships are developing and testing ways to improve their children's diet and nutrition, social and emotional development, and speech, language and communication. The work of the programme is grounded in scientific evidence and research. A Better Start is place-based and enabling systems change. It aims to improve the way that organisations work together and with families to shift attitudes and spending towards preventing problems that can start in early life. It is one of five major programmes set up by The National Lottery Community Fund to test and learn from new approaches to designing services which aim to make people's lives healthier and happier
The National Children's Bureau is coordinating an ambitious programme of shared learning for A Better Start, disseminating the partnerships' experiences in creating innovative services far and wide, so that others working in early childhood development or place-based systems change can benefit.
Sign-up to join our mailing list