Research, policy and practice news – May 2019
Research, policy and practice news – May 2019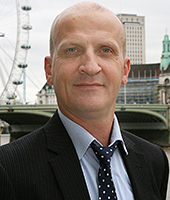 One of the key elements of the A Better Start programme are the 'Communities of Practice'.
These frank and constructive meetings give stakeholders in the programme a chance to discuss the inspiration and challenges that inform their approach to early years work.
The National Children's Bureau has just completed its first round of co-ordinating 'CoPs' on behalf of The National Lottery Community Fund.
We have produced a summary of the research, evidence and practice resources that these meetings found interesting. We hope these will be of use to the wider early years sector and beyond.
This issue includes news of:
We hope you find this information useful – please share it widely and if you have any relevant news for inclusion in the next edition please send it to: rnewson@ncb.org.uk
Richard Newson is Senior Media and Communications Officer at the National Children's Bureau.

About A Better Start
A Better Start is a ten-year (2015-2025), £215 million programme set-up by The National Lottery Community Fund, the largest funder of community activity in the UK. Five A Better Start partnerships based in Blackpool, Bradford, Lambeth, Nottingham and Southend are supporting families to give their babies and very young children the best possible start in life. Working with local parents, the A Better Start partnerships are developing and testing ways to improve their children's diet and nutrition, social and emotional development, and speech, language and communication. The work of the programme is grounded in scientific evidence and research. A Better Start is place-based and enabling systems change. It aims to improve the way that organisations work together and with families to shift attitudes and spending towards preventing problems that can start in early life. It is one of five major programmes set up by The National Lottery Community Fund to test and learn from new approaches to designing services which aim to make people's lives healthier and happier
The National Children's Bureau is coordinating an ambitious programme of shared learning for A Better Start, disseminating the partnerships' experiences in creating innovative services far and wide, so that others working in early childhood development or place-based systems change can benefit.
Sign-up to join our mailing list