Read On Nottingham's Digital Literacy Champions – A new way to engage families
Read On Nottingham's Digital Literacy Champions – A new way to engage families
Lynne Towle, Project Officer at Read On Nottingham, considers how early literacy 'champions' are reaching out to local families via the internet.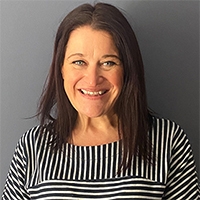 Lacking vital language skills at a young age will hold a child back at every stage of their life. 'Read On Nottingham', funded in Nottingham by Small Steps Big Changes, is a National Literacy Trust hub working with families and young children to improve life chances by supporting early literacy skills.
Although solid progress has been made in recent years to boost educational outcomes in Nottingham, there are still a number of areas where a specific focus is required to continue this journey of improvement.
For example, in 2019 34.6% of five year olds in Nottingham did not have the expected reading and writing skills by the time they started in school. Read On Nottingham seeks to address this through a range of programmes, one of which are the Literacy Champions.
At Read On Nottingham, we have recruited and trained a team of volunteer Literacy Champions from a wide range of backgrounds to design and deliver projects which improve literacy levels in their community. The volunteers are the ones who best understand the places they live and are supported to develop ideas which they know will work for the people around them.
In response to COVID-19, when Literacy Champions were unable to go out and about in the community, we recognised that we should support them to become Digital Literacy Champions. This would enable us to reach these communities through online and virtual activities. We also sought to recruit and train more Digital Literacy Champions to engage people in improving literacy as far and wide across Nottingham as possible.
The Digital Literacy Champions became invaluable in sharing and signposting resources to help and support families and communities to engage their own children, relatives, friends and neighbours in reading and home-school learning.
They supported them to access the National Literacy Trust's online learning resource called Family Zone (which was launched at the end of March as schools were closing), as well as our local Read On Nottingham Facebook page.
There are four main ways that Digital Literacy Champions have been supporting their communities:
Spreading the word
Spreading the word about literacy to friends, families and local networks.
Sharing, commenting and liking our Read On Nottingham Facebook page and encouraging others to do the same.
Identifying groups which they have links with and sharing our resources with them.
Role modelling - Bringing our ideas to life!
Trying activities that we have created and reporting back on how it was, if they enjoyed it and any tips.
Sharing effective ways that they have supported their children's literacy.
Creating online content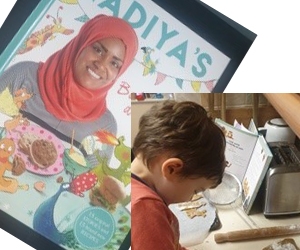 Leading the way and inspiring other families to create online resources, some of our literacy champions have recorded themselves reading stories, including one in Urdu, to share on our Facebook page.
Another literacy champion has created two children's quizzes about books for families to use at home with under and over-eight year olds. One has shared the gingerbread person story and then baked gingerbread people with her three year old.
Creating online / virtual networks
The virtual world is a great way to stay connected and keep on supporting others when we can't be there in person.
Digital Literacy Champions have created a WhatsApp groups to share ideas.
Others are creating virtual support groups for family and friends and sharing literacy ideas, such as holding a story time Zoom call with Grandma or a sing-along on Facetime between cousins.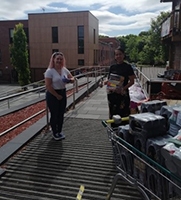 In a short space of time we have trained 26 Digital Literacy Champions and established networks where they can stay connected and share good practice with each other. For example, a food bank worker and Digital Literacy Champion in St Ann's put out a plea on the WhatsApp group asking for books for a family without internet access. Another Digital Literacy Champion responded by delivering books to her the next day!
The National Literacy Trust 'Read On Nottingham' Hub is a partnership approach to literacy. Its key partners are: Nottingham City Council, The National Literacy Trust, Nottingham City of Literature, local businesses, parents and Small Steps Big Changes, fully funded by Small Steps Big Changes, Nottingham.
Lynne Towle is Project Officer, Literacy Champions - Read On Nottingham, at the National Literacy Trust.

About A Better Start
A Better Start is a ten-year (2015-2025), £215 million programme set-up by The National Lottery Community Fund, the largest funder of community activity in the UK. Five A Better Start partnerships based in Blackpool, Bradford, Lambeth, Nottingham and Southend are supporting families to give their babies and very young children the best possible start in life. Working with local parents, the A Better Start partnerships are developing and testing ways to improve their children's diet and nutrition, social and emotional development, and speech, language and communication.
The work of the programme is grounded in scientific evidence and research. A Better Start is place-based and enabling systems change. It aims to improve the way that organisations work together and with families to shift attitudes and spending towards preventing problems that can start in early life. It is one of five major programmes set up by The National Lottery Community Fund to test and learn from new approaches to designing services which aim to make people's lives healthier and happier
The National Children's Bureau is coordinating an ambitious programme of shared learning for A Better Start, disseminating the partnerships' experiences in creating innovative services far and wide, so that others working in early childhood development or place-based systems change can benefit.
Sign-up to join our mailing list.