Reaching families during lockdown
Reaching families during lockdown
Jane Flewitt, from Small Steps Big Changes (SSBC), summarises how different types of early years support have changed methods of delivery at pace.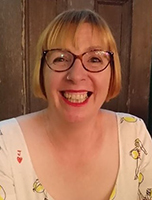 It's evident that Covid-19 has had a huge impact on everyone: the way we work, how we spend time with the people we love, the tools we use to communicate. In fact it's hard to find an element of life that hasn't felt its impact in some way.

Social distancing and delivering a programme dependent on contact with our families, whether as part of SSBC's Small Steps at Home offer or groups and activities run in the community across our four wards, was always going to be complex.
During these challenging times the Small Steps Big Changes partnership has, like many, had to adapt how it works. To guide our response, we began by making contact with the 20+ providers and partners we commission, to discuss the following:
What needs to be paused?
What can be delivered differently?
What needs to cease or be put on hold in order to keep the public and staff safe?
Working with the City Council and Triple P to explore options for our parenting programmes, with the new Triple P online offer being implemented at pace through the City Council's teams.
Setting up a new Instagram account - @ssbc_nottingham.
Creating a new animated children's series launched on YouTube
Publishing more Facebook content (@smallstepsbigchanges) including public health messaging, fun activities and links to support organisations.
Updating our website content with information and links to key support services.
Arranging virtual meetings of Coram Family and Childcare Trust's parent champions and ambassadors, to maintain the 'community voice' in our programme.
Promoting Healthy Start Vouchers by producing flyers for distribution through food banks, health visiting and community and voluntary sector organisations.
Working with local organisations to explore and develop activities aimed at the 0-1 age range.
Making contact with The National Lottery Community Fund and the other four A Better Start sites was also important and gave us the opportunity to share ideas and good practice, and consider new innovations.
We have maintained regular contact with our wider children and family partners across the city through virtual meetings and are looking at opportunities to work together to support all families during these challenging times, coordinate our efforts and share learning.
Our commissioned services have responded quickly.
The Literacy Hub 'Read On Nottingham' has kept in close contact with their literacy champions, setting up two new WhatsApp groups. These groups focus on keeping literacy champions engaged, sharing information and providing updates on what's happening in local communities. A new 'Read On Nottingham' Facebook page (@ReadOnNottm) has been launched and plans are in place to distribute books to vulnerable families through existing and new COVID19-specific channels such as food banks.
The Dolly Parton Imagination library is continuing to deliver books to eligible children and has also launched a 'Goodnight with Dolly' bedtime story session.
The Small Steps Big Changes Family Mentors (our core provision for families) have shone during lockdown, showing their ability to be innovative in their approach. While all home visits and groups have had to stop, the Small Steps at Home service is still very much in operation with 'visits' taking place virtually using phone and video calls. The service has also increased its offer by offering additional 'keeping in touch' calls and working flexibly to offer support to meet the needs of families at this time, including help to access debt management and food banks. The service continues to contact new families and meet completion targets for Ages and Stages Questionnaires.
Our Family Mentors have also taken a different approach to keeping in touch using social media and producing exciting content such as cooking videos, virtual group sessions and craft activities. In addition, they've also started to produce activity packs full of craft items for distribution to families.
Our core team has also moved at pace to explore options to maintain engagement and support families. We are:
While evaluating impact is a long way off, the effect of Covid-19 on the families we work with, and the impact it has had on our ability to deliver the Small Steps Big Changes programme, is very current and very real.
We're constantly revising and reviewing our work to respond to the changing environment. We're gathering information on the themes that are emerging from local families and the workforce to help drive what support we offer and when.
We've also got our eye on the future and are working closely with our evaluation partner, Nottingham Trent University, to understand the impact on both our local evaluation and the programme itself and to feed into the Parliamentary Inquiry into the Effect of COVID-19 on Education and Children's Services.
Jane Flewitt is Marketing and Communications Manager at Small Steps Big Changes in Nottingham.
About A Better Start
A Better Start is a ten-year (2015-2025), £215 million programme set-up by The National Lottery Community Fund, the largest funder of community activity in the UK. Five A Better Start partnerships based in Blackpool, Bradford, Lambeth, Nottingham and Southend are supporting families to give their babies and very young children the best possible start in life. Working with local parents, the A Better Start partnerships are developing and testing ways to improve their children's diet and nutrition, social and emotional development, and speech, language and communication.
The work of the programme is grounded in scientific evidence and research. A Better Start is place-based and enabling systems change. It aims to improve the way that organisations work together and with families to shift attitudes and spending towards preventing problems that can start in early life. It is one of five major programmes set up by The National Lottery Community Fund to test and learn from new approaches to designing services which aim to make people's lives healthier and happier
The National Children's Bureau is coordinating an ambitious programme of shared learning
for A Better Start, disseminating the partnerships' experiences in creating innovative services far and wide, so that others working in early childhood development or place-based systems change can benefit.
Sign-up to join our mailing list.