Perceptions of pregnancy: our lessons learned from listening
Perceptions of pregnancy: our lessons learned from listening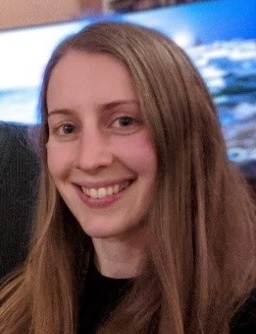 Jane Ellis, Assistant Psychologist with Little Minds Matter at Better Start Bradford, describes how the advice of mums was key to shaping well-being support for other pregnant women and mothers of very young children.
At Little Minds Matter, we value the voice of the diverse community of Bradford that we serve.

In 2018, when our service was in its infancy, finding out what the community thought about infant mental health was a key priority. We asked 75 parents: "if you were talking to a first-time pregnant mum, what experiences or advice would you share?"

What came back was a wealth of wisdom that informed our service design and feeds into the way we work. The message from mums strikes a chord with existing messaging and practice in early years services. We hope it is reassuring to practitioners that the advice that we are sharing with first-time mums is the advice that mums would give each other.
Pregnancy is both a uniquely enjoyable and uniquely challenging experience
Pregnancy was seen by many as a joyful time. Respondents looked back on their own pregnancies with "happy memories". There was a sense that pregnancy "goes too fast", and mums were advised to savour each moment.
By the same token, there was a recognition that it is also a challenging time. Some talked about the physical side, such as vomiting, while others spoke of the emotional aspects, such as frustration and loneliness. Importantly, respondents made efforts to normalise these difficult feelings and experiences, offering reassurance to those mums who might be worried about finding it hard.
We know that maternal wellbeing is linked to the quality of the parent-infant relationship[1] [2]. In other words, the better able a mum is to cope with the ups and downs of pregnancy, the more likely she is to form a close bond with her unborn baby, and to provide sensitive and attuned parenting when baby is born. If mum can recognise and respond to her own emotional needs, she will be better positioned to do the same for her baby.
Look after yourself
So, what can mums do to look after themselves during pregnancy?
Respondents offered advice around how women can make their experience of pregnancy better – improving their own wellbeing and maximising outcomes for their babies.
Respondents emphasised the importance of self-care. On the physical side, advice was offered around diet, exercise, and sleep. The greatest emphasis was placed on emotional self-care, with respondents advising women to "try to stay calm and relax". The role of self-compassion was raised, with mums being encouraged to "be easy on" themselves and to give themselves praise.
As one respondent aptly summarised: "if the mother is content and happy, then that will have a positive effect on the unborn child".
While some stress during pregnancy is expected and unlikely to have any lasting impact, research has shown that chronic, or 'toxic', stress during pregnancy can have a negative impact on babies' brain development[3] [4]. This toxic stress could be the result of existing mental health difficulties, stressful life events, such as bereavement, or trauma, such as domestic violence.
Never be afraid to ask for help
Respondents were clear that "there is no shame in asking for help". Respondents normalised the fact that support from others is needed in every pregnancy – from friends and family or from professionals. Pregnant mums were encouraged to "talk to people, ask questions", and to "have people around you for support". It was recognised that sometimes extra support is needed, with respondents urging women to "always seek professional advice if there are concerns".
Research has linked having a support network to improved wellbeing and development of helpful coping strategies[5]. Having good support systems can help new mums both with the practical aspects of parenting and with re-filling their 'emotional cup'. Often what is most helpful is to have a friend, family member or professional to simply 'be there': for a new mum to experience kindness, compassion and to be heard.
A reassuring message for practitioners
While it was clear that mums had a diversity of experiences, the advice that they shared was clear and consistent. Mums normalised the ups and downs of pregnancy. They advocated for dedicating time to self-care, focusing on emotional wellbeing, and encouraged seeking support when things feel unmanageable. This is a reassuring and empowering message for practitioners working hard to support mums in pregnancy.
More information about Little Minds Matter is available here.
Jane Ellis is Assistant Psychologist with Little Minds Matter, Bradford Infant Mental Health Service, Bradford District Care NHS Foundation Trust – a Better Start Bradford project
References
[1] Nicol-Harper, R., Harvey, A. G., Stein, A. (2007). Interactions between mothers and infants: impact of maternal anxiety. Infant Behavior and Development, 30(1). https://doi.org/10.1016/j.infbeh.2006.08.005

[2] McFarland, J., Salisbury, A. L., Battle, C. L., Hawes, K., Halloran, K., & Lester, B. M. (2011). Major depressive disorder during pregnancy and emotional attachment to the fetus. Archives of Women's Mental Health, 14(425). https://doi.org/10.1007/s00737-011-0237-z
[3] Music, G. (2011). Nurturing Natures: Attachment and Children's Emotional, Sociocultural and Brain Development. Psychology Press.
[4] WAVE Trust. (2014, June 16). 1001 Critical Days: The Importance of the Conception to Age Two Period. https://www.wavetrust.org/1001-critical-days-the-importance-of-the-conception-to-age-two-period
[5] American Psychological Association. (2019, October 8). Manage stress: Strengthen your support network. https://www.apa.org/topics/manage-stress-social-support
About A Better Start
A Better Start is a ten-year (2015-2025), £215 million programme set-up by The National Lottery Community Fund, the largest funder of community activity in the UK. Five A Better Start partnerships based in Blackpool, Bradford, Lambeth, Nottingham and Southend are supporting families to give their babies and very young children the best possible start in life. Working with local parents, the A Better Start partnerships are developing and testing ways to improve their children's diet and nutrition, social and emotional development, and speech, language and communication.
The work of the programme is grounded in scientific evidence and research. A Better Start is place-based and enabling systems change. It aims to improve the way that organisations work together and with families to shift attitudes and spending towards preventing problems that can start in early life. It is one of five major programmes set up by The National Lottery Community Fund to test and learn from new approaches to designing services which aim to make people's lives healthier and happier
The National Children's Bureau is coordinating an ambitious programme of shared learning for A Better Start, disseminating the partnerships' experiences in creating innovative services far and wide, so that others working in early childhood development or place-based systems change can benefit.
Sign-up to join our mailing list.