Parent Obsession Group – dental health
Parent Obsession Group – dental health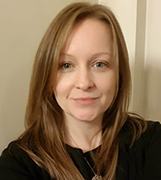 Our Parent Champions bring the voice of the community to the table. Their interest in the poor oral health of children living in Nottingham City initially began during a community partnership meeting where they became aware of some startling information about oral health and the number of local families who don't even have toothbrushes.
Following this, in a meeting with Karla Capstick, the Small Steps Big Changes (SSBC) Programme Director, they raised their concerns and the Parent Obsession Group (POG) was born.
"Oral health is so bad across the city, we felt it was a reasonable outcome for parent champions to try to improve" – Rachel, Parent Champion.
In order to support the group and provide them with accurate local information, a meeting was held where a consultant in public health for the City Council presented the local picture of children's dental health in the city.
In Nottingham, 17% of three-year-olds have dental decay affecting three of more of their teeth (2013/14) and three of the wards that Small Steps Big Changes works in have the highest percentage of children with decay in the city. The findings reinforced the POG's enthusiasm to raise awareness in their local community.
In addition, a training session on oral health promotion from the specialist team in Nottinghamshire provided an opportunity for the Parent Champions to build on their knowledge of key oral health messages, building their sense of motivation and empowerment. This equipped them with the skills and information they needed to begin to plan their own local awareness–raising project.
The POG has the following overarching objectives:
To support improvements in an SSBC outcome chosen by parents to benefit and empower the community in which they live
To ensure that community voice is heard throughout the planning and delivery of SSBC's work
To empower parent volunteers to make positive strategic changes in their community.
In relation to oral health, the POG wants to:
Contribute to an increase in the numbers of children four-years and under and pregnant women attending a dentist
Distribute 1,500 toothbrushes across the wards by the end of March 2020
Increase knowledge and confidence around oral health amongst children and parents/ carers.
The group have planned to visit a number of nurseries within their local communities to help the children think about how to look after their teeth. This will also provide the opportunity to give out toothbrushes and toothpaste.
As part of the work around nutrition, SSBC also has a number of other projects aimed at improving the oral health of children within the city.
Communication is maintained between the POG and the oral health advisory group by a member of the POG attending the advisory group meeting, and also by the Senior Project Officer attending POG meetings. This has helped both the POG and the SSBC oral health projects align their objectives and inform each other of any progress, learning, updates and useful research and contact details.
About A Better Start
A Better Start is a ten-year (2015-2025), £215 million programme set-up by The National Lottery Community Fund, the largest funder of community activity in the UK.
Five A Better Start partnerships based in Blackpool, Bradford, Lambeth, Nottingham and Southend are supporting families to give their babies and very young children the best possible start in life. Working with local parents, the A Better Start partnerships are developing and testing ways to improve their children's diet and nutrition, social and emotional development, and speech, language and communication.The work of the programme is grounded in scientific evidence and research.
A Better Start is place-based and enabling systems change. It aims to improve the way that organisations work together and with families to shift attitudes and spending towards preventing problems that can start in early life. It is one of five major programmes set up by The National Lottery Community Fund to test and learn from new approaches to designing services which aim to make people's lives healthier and happier
The National Children's Bureau is coordinating an ambitious programme of shared learning for A Better Start, disseminating the partnerships' experiences in creating innovative services far and wide, so that others working in early childhood development or place-based systems change can benefit.
Sign-up to join our mailing list